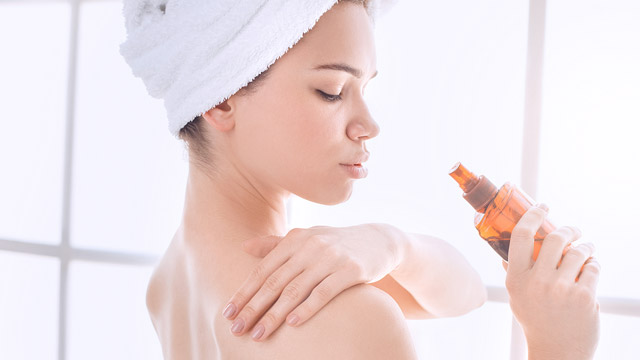 Lotion is great for moisture, but if you haven't tried body oil yet, then you're missing out on a lot of its benefits.
Body oil is great if your skin is always dehydrated not because they're "oily"—dry oils are not (we'll get to that later)—but because they're easily absorbed and show instant results. Many body oils are gently scented, too, so you can actually skip your perfume and still smell good.
ADVERTISEMENT - CONTINUE READING BELOW
Body oil or lotion: which is better?
Fun fact: both can work hand-in-hand if you know when exactly to include them in your routine. According to a feature on Byrdie, body oils are actually best used after you take a shower as it sinks into your skin faster than lotion and actually locks in the hydration you got from bathing. Moreover, body oils can regulate your skin's sebum production, because as you probably already know, your skin produces more oil when it's dry.
Lotions, on the other hand, can be used at any time of the day since it's basically a mix of water and oil, giving you instant access to much needed moisture. 
What are the benefits of using body oil?
Aside from it's occlusive nature which enables it to lock in moisture and nutrients, body oil also has a myriad of benefits that go beyond hydration. 
Body oils are chock-full of skin-loving nutrients.
Depending on what oil you pick for your needs, you'll have a bottle rich with concentrated natural essences that can do anything from smoothen your skin to heal old scars. 
Body oils can be used for self-massages.
If you don't have time to go to the spa, you can treat yourself with a quick rubdown to reduce aches and pains on your neck, shoulders, arms, legs, and feet. Long, soothing strokes can help improve blood flow and loosen muscle knots—not to mention just make you feel generally good.
Body oils
 

can nourish your scalp and tame your hair.

If you feel like your scalp is always dry or you're having issues with tutsyang or baby hairs, put a little bit of body oil on your palm, rub it between your hands to heat it, and massage it on to your scalp. 
Body oils
 can 

act as subtle perfume.

Many of the best body oils carry subtle scents, which is great if you're the kind of woman who doesn't like strong and aggressive perfume-y odors. 
Body oils
 can 

calm your mind and improve your mood.

Speaking of odors, you can pick your body oil not just for its skin benefits but also for its psychological perks, as there are those with soothing scents that can also improve your mood upon application, while some calm you and allow you a good night's sleep.

ADVERTISEMENT - CONTINUE READING BELOW
What are dry oils?
We mentioned initially that there are body oils that aren't greasy—these are called "dry oils" which aren't literally dry, but leave a very soft and smooth finish on your skin that doesn't feel oily at all. It gives you all the benefits of regular oils sans the stickiness, which makes it a great addition to your morning and evening routine.  
As New Yor City-based dermatologist Dr. Michele J. Farber shares with INSIDER, "Dry oil is becoming more popular because it has moisturizing ingredients that are easily absorbed, help hydrate skin and can act as antioxidants. In addition to this power-punch, they don't create an oil slick so they can be applied to makeup or other beauty products."
Best body oils that won't leave a greasy feel
Before you leave for work, do you take care of the rest of your body as you do your face? The skin on your face maybe as dewy as it can be, but if you don't moisturize the rest, chances are the skin on your extremities is often dry and imbalanced, especially if you're always in your office cubicle with the air conditioning vent directed at you. Your best bet? Dry oils. Here are a few that you can start with:
ADVERTISEMENT - CONTINUE READING BELOW
1. Nuxe Huile Prodigieuse 
Price available upon request, Rustan's The Beauty Source
The first thing you'll notice about Nuxe Huile Prodigieuse (which is French-made and is apparently pronounced as "Nooks Weel Podeezhouz") is that it smells really good and luxurious. Second is that it doesn't feel greasy at all, but does the job of hydrating your skin very well. The nice thing about this dry oil is that the warmer your body gets, the more you smell its scent, so it's actually pretty forgivable for you have the urge to bathe in it. 
ADVERTISEMENT - CONTINUE READING BELOW
2. Herbivore Botanicals Glowing Hydration Jasmine Body Oil
P1,316, available at Sephora.ph
This product also has a lot of good reviews and is known for being moisturizing yet lightweight. It's a good addition to your travel kikay kit especially if you love staying by the beach under the sun for long periods. It's jasmine oil, but it's only gently scented, so you won't feel like you're wearing heavy perfume.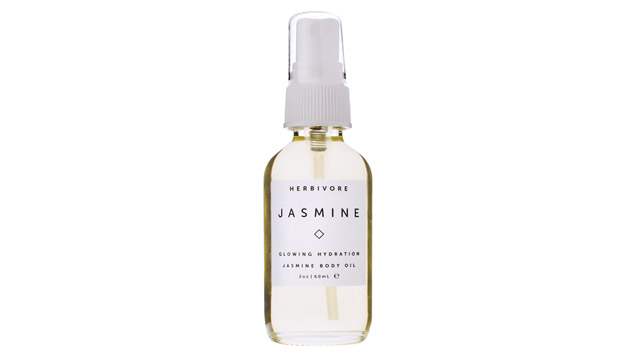 ADVERTISEMENT - CONTINUE READING BELOW
3. Ouai Rose Hair & Body Oil
P1,849/100ml, available at Sephora.ph
A multi-tasking product, Ouai Rose Hair & Body Oil has got you covered from tresses to toes. This targets dry and damaged hair as well as moisture-deprived skin. It has rosehip oil, which can help reduce skin redness and even out scars. If that isn't enough, it also has shea oil which leaves you feeling smothing and glowing all over.
ADVERTISEMENT - CONTINUE READING BELOW
4. Lift'Argan Divine Dry Oil
P2,145, available at BeautyMNL
The main component of this product is argan oil, which is well known for its moisturizing and skin-rejuvination properties, so if you have any old scars or dark spots, or if your elbow and knees are rough and uneven then this is is your pick.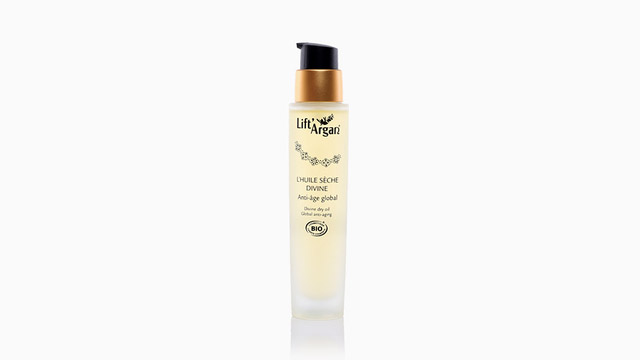 ADVERTISEMENT - CONTINUE READING BELOW
5. Kenzoki Bare Body Powder-Oil (Rice Steam)
P2,800, available at Sephora.ph
This body oil melts into a powdery, non-greasy finish and helps even the driest skin recover its much-needed moisture. Apply generously on your arms and legs to appreciate the soft sparkle that it leaves behind!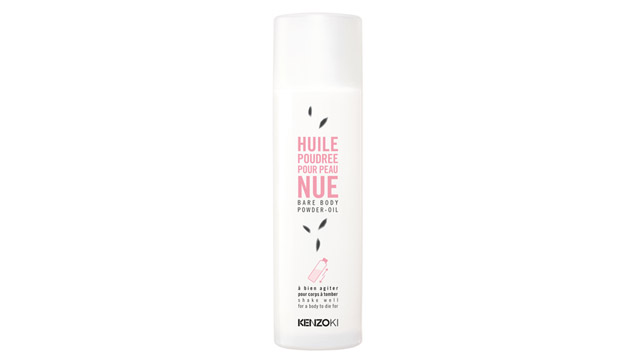 6. KORA Organics Noni Glow Body Oil
P3,100, available at Freyja
ADVERTISEMENT - CONTINUE READING BELOW
The Noni Glow Body Oil has the power combination of rosehip oil and noni fruit extract. Noni is said to help reduce fine lines, and contains potassium, which helps with the repair of cells. KORA Organics notes that none other than brand founder and model Miranda Kerr used this product during her pregnancy to help lessen the appearance of stretch marks, but of course it's also still best to consult your doctor before using any new product when your expecting. 
ADVERTISEMENT - CONTINUE READING BELOW
Load More Stories