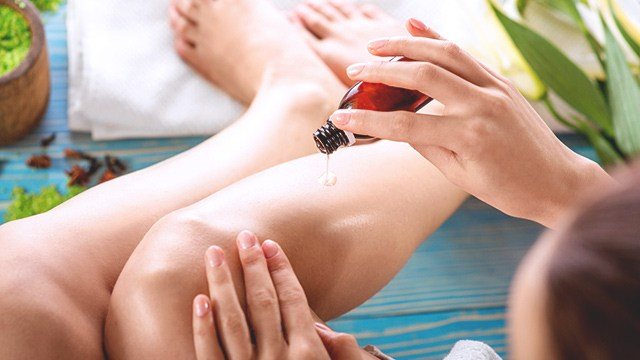 Castor oil, which is extracted from the seeds of the castor plant, is probably one of the most underrated but useful oils out there. Not only is one small bottle pretty cheap, it also comes with a plethora of healing benefits when used correctly.
1. For the removal of warts and fungi
Warts and fungi can be very annoying and expensive to deal with. A few drops of castor oil on a clean gauze carefully wrapped or pressed on the affected area can help alleviate the irritation, and eventually kill the growth.
ADVERTISEMENT - CONTINUE READING BELOW
Similar to the treatment of warts and fungi, simply cover the area with gauze containing a few drops of castor oil, and do it as often as you can.
3. For relief from constipation
The positive effects of castor oil in moving bowels isn't just an old wives' tale that our parents subscribe to. WebMD suggests that it's actually a useful medication for constipation, provided that you first ask your doctor about the right dosage. Some mix castor oil with juice or sweetened water to alleviate the funky taste.
4. For unclogging your pores
According to North Carolina State University study featured on LiveStrong, castor oil can help unclog your facial pores. Simply massage a small amount of the oil on your skin and then wash it off with warm, soapy water.
5. For stronger, healthier nails
Kristin Collins Jackson of Bustle can personally attest to the great effects of castor oil on her nails. Her potion? "Pour castor oil into a bowl with one part Epsom salt and three parts water. Soak [your nails] for about 15 minutes. If you have time, repeat this treatment daily." Not only will it strengthen your nails, but also keep them protected from fungal infections.
FN Tip: As with every home treatment, it's important to first consult your doctor first before going through any of the ones listed above. When used incorrectly, castor oil can have nasty side effects, including stomach pain, diarrhea, muscle cramps, and dizziness. When these happen, get yourself checked up by a medical professional right away.
Load More Stories