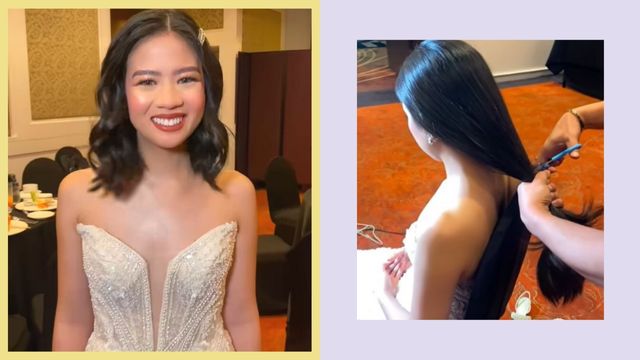 Doing something as drastic as an impromptu haircut days before the wedding is probably not what most brides do. Many would agree that it's a big risk to change up your look so last minute. Well, this bride might just convince you otherwise.  
Erico Tiongson, a hairstylist under the Makeup by Odessa team, just cut this bride's long locks right before her reception and netizens are going wild. They posted a video of him cutting off half of the bride's hair, and what's surprising is that he was using regular office scissors rather than professional barber shears. This posed a problem to netizens because cutting your tresses with regular scissors often results in damaged ends and an uneven haircut.
ADVERTISEMENT - CONTINUE READING BELOW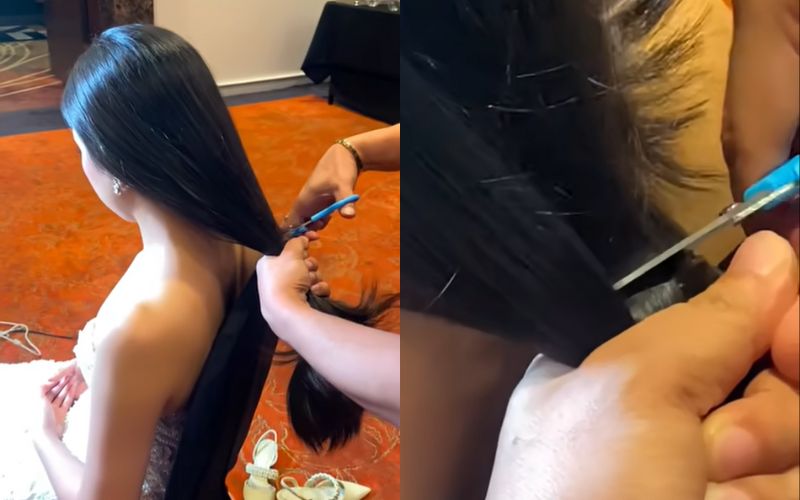 But before you dissent Erico's haircutting, just know the bride was actually the one who decided to chop off her locks. According to him, the haircut was totally unplanned! The bride just spontaneously thought of getting a haircut so he didn't have the right tools and had to resort to using regular scissors.
"Actually, wala po talagang plan sa reception look ni bride. Then bigla lang din po na pag isipan na mag pa cut ng hair. And then suddenly walang proper gunting na para sa hair, kaya sa gunting na pang papel ang nagamit namin na hiniram sa coordinator. Then ayun po, nairaos naman ng maganda ang hair niya," he said.
Both the bride and Erico agreed that she will just have her hair fixed at a salon after the wedding reception to fix any damage the regular scissors may have caused. To do something so drastic on one of your most memorable days is truly both impulsive and daring.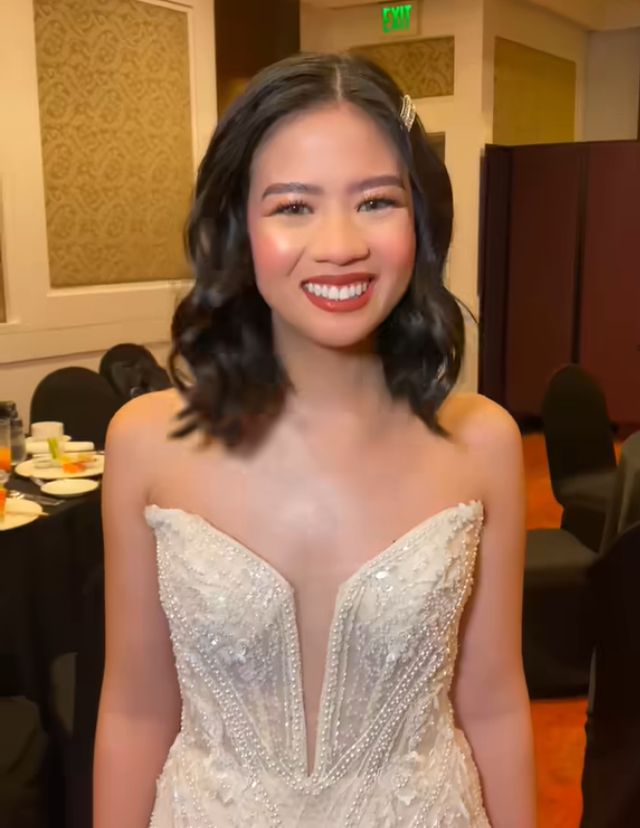 ADVERTISEMENT - CONTINUE READING BELOW
Thanks to the skills and talents of Erico and the Makeup by Odessa team, the bride looked as if she just came fresh from the salon. How impressive! Some of the netizens even commented that the short hair suited her more.
Thinking of doing something drastic with your hair during your big day? Not only will you get the guests excited about the whole reveal, it can also be a symbolism of a new chapter in your life that you'd like to start fresh.
*This story originally appeared on Preview.ph. Minor edits have been made by the Female Network editors.
Load More Stories