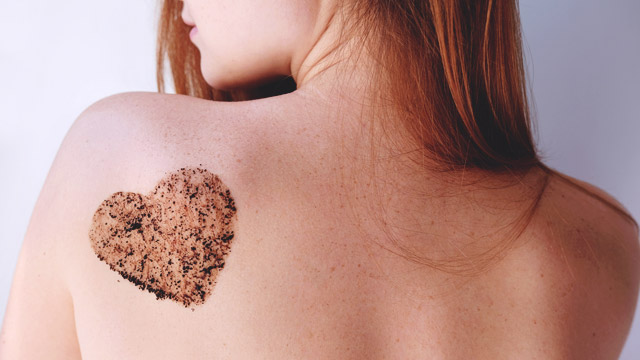 You may regularly be exfoliating your face, but how often do you exfoliate the rest of your body? Considering that commuting always compounds the gunk and grime that stick on you on a daily basis, exfoliation should be part of your cleansing routine. That's where the best body scrubs come in.
ADVERTISEMENT - CONTINUE READING BELOW
What is a body scrub?
A body scrub is an agent that helps you with skin exfoliation—and it's far different from a body wash, which aims to cleanse, so basically, you'd want to use your body wash first prior to the scrub.
Sugar scrub VS salt scrub
The two most common scrub ingredients are sugar and salt. According to a feature on She Knows, the biggest difference between the two are the sizes of their granules: sugar particles are smaller, so they're more apt for parts of your body with sensitive skin rather than salt. This is why you have probably noticed that you use sugar scrubs on your lips and salt scrubs on your feet.
You can opt for a sugar scrub for your body, but if you have rough and tough spots that you feel have accumulated a lot of dirt and dead skin, then you may want to go for a hard-working salt scrub for intense exfoliation instead. Salt is also known to have antiseptic and anti-bacterial properties, so it can also help keep bacteria away.
FN Tip: Do not use salt scrubs on your face as the skin on that area is thinner than the rest of your body. You can always opt for a diamond peel if you feel like your face needs some extra TLC.
Things to remember before using body scrubs
Scrubs are abrasive, which is why they do such a good job of exfoliating dead skin. As such, you need to remember that you have to use them right and with the proper tools in order to avoid issues (and even injury):
Don't scrub when you've got an open wound.
Scrubbing with a fresh or an open wound can increase the chances of infection. Moreover, it can be pretty painful, which won't make for a pleasant shower experience.
Shower first with warm water.
Prior to scrubbing, it's best to stand under warm water in order to help dislodge oil and dirt from pores and to soften rough spots. This will make exfoliation easier.
ADVERTISEMENT - CONTINUE READING BELOW
Use the proper tools to make your scrubbing more effective.
According to Healthline, you can use a brush, a sponge, or a glove with your body scrub for your arms and legs. Not only will these help better slough away dirt, they can also improve circulation.
Moisturize.
Exfoliation strips your skin of the bad stuff, and even the good stuff—like natural oils. Remember to apply moisturizer or body oil after to lock hydration in.
Scrub regularly, but not too often.
Exfoliating your body twice or thrice a week is a good schedule to start with, but in the end it really depends on the status of your skin. Just remember not to over-scrub to avoid micro-tearing.
Best Body Scrubs to Try
Looking for a good product to start with? Here are some which have had good reviews:
1. Nuxe Paris Rêve De Miel Nourishing Scrub
P1,650, BeautyMNL
Aside from shea butter, this sugar and honey-based scrub contains sunflower, argan, and borage oils to help remove dirt while keeping moisture locked in your skin.
ADVERTISEMENT - CONTINUE READING BELOW
FN Tip: After bathing, follow it up with Nuxe Huile Prodigieuse Dry Body Oil for that glowing and luxurious-smelling finish.
2. Beauty for Real Total Body Revival
P1,200, Beauty Bar
If you don't like strong scents, then this one's for you. This sugar-and-coffee scrub gives you a hint of guava and nectarine—it's a beach trip must-have!
ADVERTISEMENT - CONTINUE READING BELOW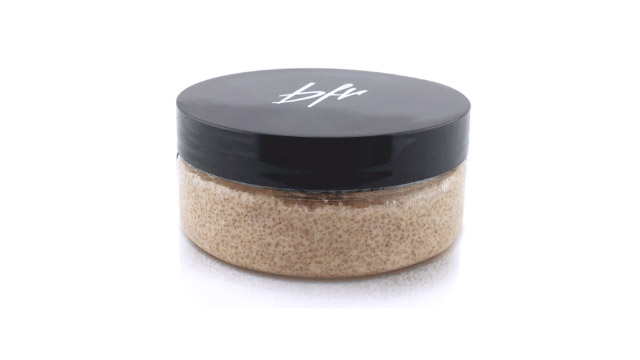 3. Soap and Glory Flake Away
P650, Calyxta
If the skin on your arms and legs are always dry and flaky, this is the scrub for you. Flake Away is pretty much a body scrub holy grail, and with good cause—it's a combination of sea salt and sugar, mixed with shea butter, almond oil, and peach seed powder which works hard in scrubbing off peeling skin without making it look drier than before.
ADVERTISEMENT - CONTINUE READING BELOW
4. Human Nature Volcanic Cooling Body Scrub
P495, Robinsons Supermarket
This product has activated charcoal which helps flush out dirt and oil that have accumulated in your pores—plus it helps deal with adult body acne, too! It also has a cooling sensation that's quite relaxing after a long day of work.
ADVERTISEMENT - CONTINUE READING BELOW
5. Zenutrients Luxuious Goat's Milk & Oatmeal Body Scrub
P245, BeautyMNL
As the product name says, this gentle product is made of crushed oatmeal and goat's milk. Aside from smelling great, reviewers have noted getting smoother skin with regular use—just scoop it out with a spoon to keep things hygienic!
ADVERTISEMENT - CONTINUE READING BELOW
6. MADs Essentials Roasted Coffee and Body Scrub
P172 (was P345), BeautyMNL
If you're a fan of caffeine, then this is your pick. Aside from the kick you get by just smelling it, this product promises gentle exfoliation. One reviewer says that there's a slightly slippery feel after rinsing, but it feels smooth after you towel dry.           
ADVERTISEMENT - CONTINUE READING BELOW
7. A Bonne Milk Salt Spa
P85, Watsons
There's a reason why your mom loves this product: while a bit underrated, this economical pick does wonders to rough and discolored areas, such as your elbows, knees, and the soles of your feet.
How do you know if you've got over-exfoliated skin?
Too much of a good thing can be bad, especially in the case of scrubs. There's such a thing as over-exfoliation which can make things worse for your skin. Here are a few signs that you overdid it:
ADVERTISEMENT - CONTINUE READING BELOW
Your skin feels tight and tender;
You find that your skin is way dryer than before'
There's visible redness; and
There's visible flaking.
This may seem worrisome, but don't worry! Your skin can recover. According to an article on Style Caster, you only need to give it a bit of time to do so, so avoid any exfoliation for around two to three weeks. You can also opt for gentler bath products. Here are a few you can try:
Cetaphil Gentle Skin Cleanser
P772, Watsons
ADVERTISEMENT - CONTINUE READING BELOW
Dove's DermaSeries Line
Available at Watsons and Lazada
Don't be scared about exfoliating after your skin recovers, however, make sure to take note of which products don't agree with you. You may also want to exfoliate less—maybe from thrice a week to only once a week. If your skin doesn't heal in a week or so, it's always best to visit a dermatologist.
ADVERTISEMENT - CONTINUE READING BELOW
Load More Stories