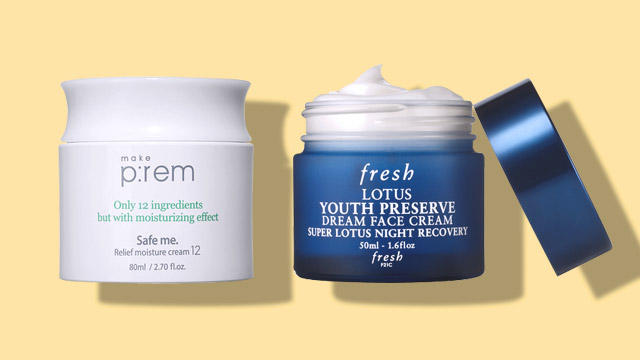 A
We all know that once you enter your late 20s and early 30s, your skin begins to change; and while wrinkles and fine lines are a normal part of aging, preserving your skin's health also means your body's largest organ can protect you better. In your 30s, the routines and products that may have worked before won't necessarily work now because of hormonal shifts, a decline in collagen production, depleting moisture, and all other issues you never had to deal with a few years back. This is why it's important to reassess your current beauty regimen and supplement it with hard-working products that can fill your skincare gaps.
ADVERTISEMENT - CONTINUE READING BELOW
CONTINUE READING BELOW
Recommended Videos
Start off with getting an honest-to-goodness night cream, and before you say that you already have a tried-and-tested moisturizer you use both day and night, there are actually a few differences on how they work.
The difference between night creams and regular moisturizers
Regular moisturizers or day creams are usually lighter in consistency. Some of them contain sunscreen which help protect you from UV rays that can damage your skin, while others come tinted and double as a makeup base. 
Night creams, on the other hand, often have a thicker, heavier consistency and is made to be the last thing you'll apply on your skin. If regular moisturizers aim to hydrate and protect, night creams work to hydrate, repair, and renew.
What are the benefits of using night creams? 
Many night creams contain ingredients that can nourish dry spots, brighten dark patches, and even encourage cell renewal so your skin will look supple and well-rested by the time you wake up. 
ADVERTISEMENT - CONTINUE READING BELOW
Can I use a night cream after applying my moisturizer? 
Your night cream can already replace your moisturizer in the evening so you don't necessarily need to apply both products. 
What makes a good night cream?
1. It should be moisturizing.
According to a feature on Marie Claire, your skin releases more moisture in the evening, which makes it dry faster. This is why a good night cream should first and foremost be able to lock in moisture as you sleep.
2. It should aid in skin regeneration. 
Your body rests, recuperates, and regenerates as you sleep, which is why this is the best time to utilize products which include ingredients that aid in the repair of any kind of skin damage you've accumulated throughout the day. 
3. It should help balance your complexion whatever your skin type is.
Whether you need a collagen-boosting cream or something that will help calm your acne, your night cream should be able to handle and address whatever you throw at it, especially since you'll have it on for hours.
ADVERTISEMENT - CONTINUE READING BELOW
It doesn't matter how economical or expensive the product you pick is. The point is that it works for you and your skin is hiyang with it. If you're trying a new product, the best way to test if you're allergic to it or not (because we don't want accidents) is by doing a patch test. Simply dab a small amount on a clean patch of skin that isn't visible, such as under your jaw or your ear, then wait for a day or two for any bad reaction like redness or itchiness. No reaction means you're good to go!
Best Night Creams Philippines
1. Pond's Flawless Radiance Derma+ Night Cream
P474.05 (from P504)/50g, available at Lazada
Ever wondered why your mom and your lola has stuck with this brand for ages? The gist of it is probably because its products work. Pond's Flawless Radiance Derma+ Night Cream is good for women with normal to dry skin because of its rich formulation that's sure to lock in moisture. Moreover, it promises to brighten dark spots or marks to help even out your complexion. 
ADVERTISEMENT - CONTINUE READING BELOW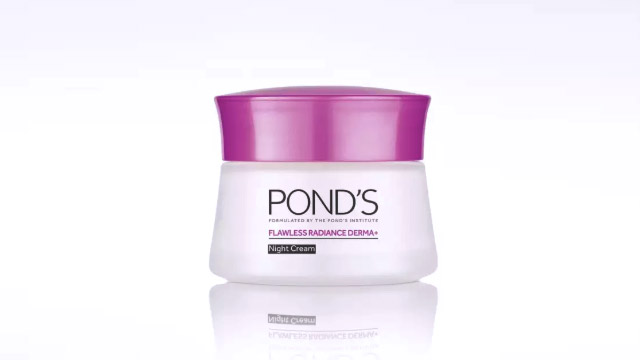 2. Innisfree Jeju Orchid Enriched Cream 
P1,080/50ml, available at Althea.kr
You probably know Innisfree for its famous tea tree products, but their other lines are worth trying, too. The Jeju Orchid Enriched Cream has extract from orchids that grow in the mineral-rich volcanic soil of Jeju Islands, which helps soften skin. It also has adenosine, a naturally-occuring ingredient that smoothens fine lines and helps your skin heal faster and better.
ADVERTISEMENT - CONTINUE READING BELOW
3. Make Pr:em 
Safe Me. Relief Moisture Cream 12
P1,600, available at BeautyMNL
This product is best for those who have very sensitive skin and those who easily get allergies. In fact, there has been a review saying that it's quite helpful for eczema-prone skin. Make Pr:em Safe Me. Relief Moisture Cream 12 only has 12 ingredients that are gentle and easily absorbed by your skin. Give it a week and you'll see that less is more!
ADVERTISEMENT - CONTINUE READING BELOW
4. Olay Regenerist Micro-Sculpting Cream
P1,899/50g, available at Lazada
You'll only need to apply a small amount of Olay Regenerist Micro-Sculpting Cream because it's pretty heavy. (Too much can make you feel uncomfortable and even a tad bit sweaty.) Note, though, that a small amount can go a long way when it comes to results. It contains amino-peptide complex plus carob fruit which helps rejuvenate and lift your skin for a supple, glowing complexion come morning.
ADVERTISEMENT - CONTINUE READING BELOW
5. Fresh Lotus Youth Preserve Dream Face Cream
P3,174/50ml, available at Sephora.ph
The first thing you'll notice about Fresh Lotus Youth Preserve Dream Face Cream is that it smells divine. Next is that it's heavy cream (and you'll feel it when you apply it, too), but your skin quickly drinks it up, leaving very little to no greasy residue. Its cocktail of ingredients—which include lotus flower, cucumber, peach, and lemon extracts—effectively does magic overnight and you'll immediately notice plumper skin, fewer fine lines, and a whole lot of long-lasting moisture in the morning.
ADVERTISEMENT - CONTINUE READING BELOW
6. Peter Thomas Roth Un-wrinkle Night Cream
P5,995/30mg, available at Freyja
ADVERTISEMENT - CONTINUE READING BELOW
If you're really into investing in skincare and you have the budget to do so, Peter Thomas Roth Un-wrinkle Night Cream is a good choice if you want something potent without being too strong. Catering to dry skin that is constantly changing with age, this product just douses you with moisture without the greasy feel. Results with fine lines don't happen overnight, however, so constant use is key.
7. Neal's Yard Remedies Frankincense Intense Lift Cream
Price available upon request, available at Rustan's the Beauty Source
ADVERTISEMENT - CONTINUE READING BELOW
Don't expect Neal's Yard Remedies Frankincense Intense Lift Cream to be light because it most definitely isn't. You'll smell the richness of frankincense upon opening the cap, and the product is as creamy as it goes, but it works wonders on old scars and dark spots. It's a healing cream, so expect your skin to lift and smoothen with regular use. Just remember to give the container a little shake once in a while because the oil tends to settle on top of the product when stored.
Load More Stories