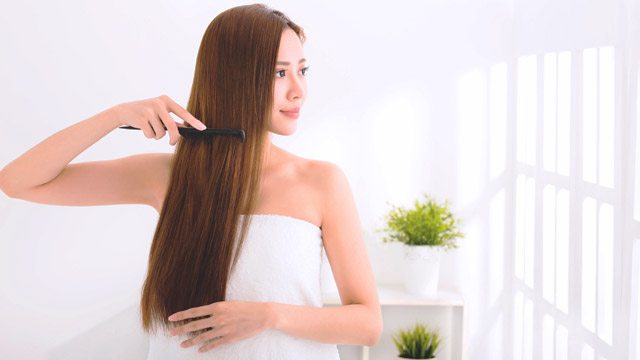 As much as you take care of your face, you also need to pay attention to your hair. Using different kinds of products and styling techniques can take a toll on your tresses and make them look dry and lifeless. Once in a while, you need to detox your crowning glory to remove oil and product build-up, and bring back that healthy luster. Here are a few things you can do:
ADVERTISEMENT - CONTINUE READING BELOW
Cleanse your scalp, but don't over-shampoo
The health and cleanliness of your scalp determine how strong and shiny your hair will grow. This is one reason why it's often said that you shouldn't shampoo every day. Or course, there are exceptions, but in general, shampooing too often causes product build-up as it strips your strands of their natural oils, making them look dull. This pushes you to use more product to liven it up, which results in even more build-up.
CONTINUE READING BELOW
Recommended Videos
To remove all the gunk that you didn't know has been stuck on your scalp, you'll need to use a detoxing or clarifying shampoo, then restore lost moisture with a good conditioner.
"It's important that you do a double shampoo," says professional stylist Henri Calayag during the recent TRESemmé Detox and Nourish launch. "First on your scalp, because it's really important to take away all the build-up... and the second will be your hair. Then follow it up with a conditioner… to get it all moisturized."
ADVERTISEMENT - CONTINUE READING BELOW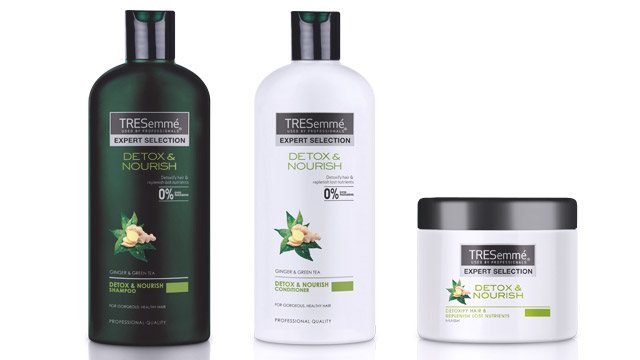 TRY: TRESemmé Detox & Nourish Line with Ginger and Green Tea, available at all leading supermarkets, personal care stores, drugstores, department stores, and e-comm sites
Lay off the heat
Heat does a lot of damage to your hair, especially if you process it too much. "Irons are worse than blow dryers," says Chicago dermatologist Carolyn Jacob, MD on WebMD. If you're attending a huge event like a wedding and you really need to heat style, make sure that your tools aren't too hot; if the lowest temp setting can do the trick, then all the better. Apply good leave-on moisturizing product after to help revive your hair.
ADVERTISEMENT - CONTINUE READING BELOW
TRY: OUAI Finishing Crème, P1,387, Sephora.ph
Slow down on bleaching and dyeing 
If you're into changing your hair color regularly, you may want to give your tresses time to relax and repair themselves. Both processes really get a lot of chemicals in your strands which make them 60% weaker, as this video proves:
ADVERTISEMENT - CONTINUE READING BELOW
That's the worst case scenario that you don't want to happen, so you'll need to invest time and money in doing after care for your weakened hair. Too many products will cause build up, and the cycle of dullness starts over again.
Take vitamin C
What you eat and drink plays a huge role in reviving your hair's health and luster. Vitamin C doesn't only boost your immune system. According to ORGO Beauty founder Rianna Loving on Stylecaster, it "helps build collagen, which is highly important for hair growth, but maintaining the strength of hair is just as crucial." It also has antioxidants which help flush out toxins and keeps your hair—and even your skin—radiant.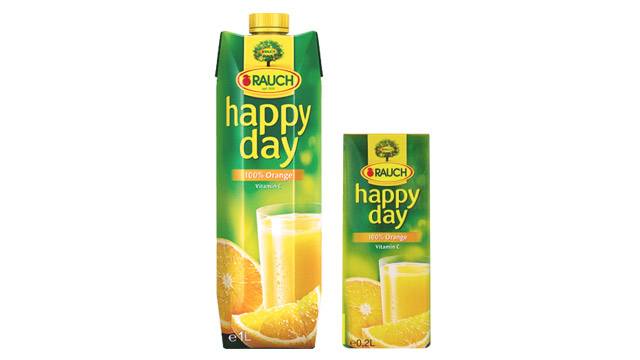 ADVERTISEMENT - CONTINUE READING BELOW
TRY: Rauch Happy Day Orange Juice with Vitamin C, available in groceries nationwide
Comments
Load More Stories