Balakubak is a frustrating scalp issue that everyone experiences at some point. Though it is common, there are lots of misconceptions about it, which often makes the condition worse. 
Read on for a deeper understanding of dandruff, from what really causes it to how you can keep those flakes at bay: 
ADVERTISEMENT - CONTINUE READING BELOW
Dandruff vs. Dry scalp 
When you've got tiny, dusty flakes falling off your head, you probably assume you've got dandruff—but that isn't always the case. It could mean that you've got a dry scalp. According to Medical News Today, dandruff is characterized by larger, chunkier yellowish flakes.
Though they may seem similar as they both fall off and reside on the scalp, dry scalp and dandruff are two different conditions; the former is caused by (no surprise!) dryness such as when your scalp isn't producing enough oil and the latter happens when your scalp is too oily (we'll delve right into this later on.) 
Understanding the big difference between the two is important because otherwise, you're not treating the problem right. As Well and Good pointed out: when you're suffering from a dry scalp, "the key is to hydrate—not dry it out. So you won't need a dandruff shampoo." If this applies to you, start replacing your harsh shampoos with gentler alternatives that won't suck out the remaining moisture on your scalp. 
So, what if you're suffering from dandruff? 
The many causes of dandruff
1. You've got an oily scalp. 
Dandruff is often caused by a yeast commonly found on the scalp—not dryness, as what most people would think. This yeast called malassezia breeds on damp environments like an oily scalp, causing your dead skin cells to rapidly shed and fall off as a clump of flakes. 
2. You're under-washing your hair. 
As you would already know by now, washing your locks every day is a no-go as it makes your hair dry. However, a dirty scalp is a breeding ground for microbes. The longer you don't wash your hair, the more dead skin cells pile up and turn to flakes. 
In an interview with Female Network, celebrity hairstylist and owner of Marqed Salon Mark Rosales shared that if you've got an oily scalp, wash your hair daily but be strategic with how you do it—only apply shampoo to your scalp to get rid of dirt and product buildup and slather the conditioner on your strands instead. 
ADVERTISEMENT - CONTINUE READING BELOW
3. You're suffering from a skin disease.  
If you're dealing with common skin diseases like eczema and psoriasis, this could spread to your head and cause dandruff. Don't think twice about having it checked up by your dermatologist if this is the case.  
4. You're stressed.
Stress itself doesn't exactly cause dandruff, but it can make the flaking worse as it triggers you to scratch your itchy scalp. 
Common dandruff treatments 
Try over-the-counter medicated shampoos like Nizoral. 
Massage diluted apple cider vinegar to your scalp to reduce the growth of the fungus that causes your dandruff.
How do you
 

prevent

 

dandruff?

Care for your scalp the same way you care your face. Remember, it's still a part of your skin; on a daily basis, it accumulates excess oil, sweat, shampoo and styling product residue. This scalp buildup, if not dealt with, leads to dandruff, dry hair, and even hair loss. 

ADVERTISEMENT - CONTINUE READING BELOW

Here's how you can keep your scalp clean, balanced, and less prone to dandruff: 
1. Wash your hair with sulfate-free shampoos and conditioners...
...so you can regularly cleanse your scalp without further drying it out! Sulfate is a harsh ingredient found in regular shampoos (it's what makes shampoo turn into a foam) that strip the scalp and hair of dirt but also natural oils.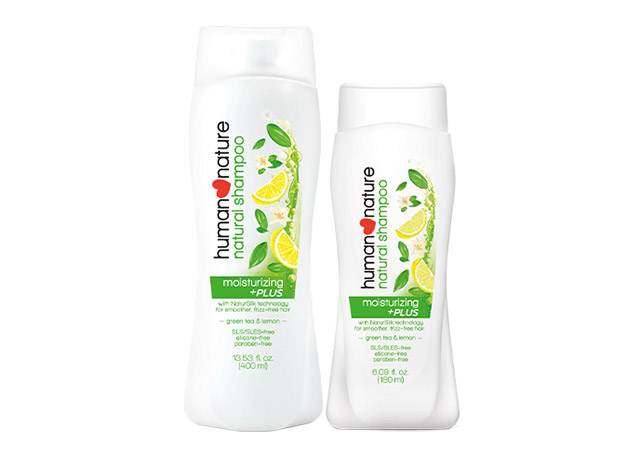 ADVERTISEMENT - CONTINUE READING BELOW
TRY: Human Nature Moisturizing +PLUS Shampoo, P169.75, available in Beauty Bar and all Human Nature branches nationwide
2. Try a scalp treatment
 

for

 

a deep cleanse 

Unknown to many, regularly washing one's hair with shampoo isn't enough to get rid of scalp buildup. Take it from me who recently got a magnified look at my scalp! 

A couple of weeks ago, my hair was examined at Marqed salon, a newly-established hair salon located in Greenhills that's big on scalp health, before I tried out their scalp treatment. Quick background: I currently have dandruff and a very dry scalp (if I unconciously scratched my head, flakes would immediately fall off, and it even gets worse on weekends when I skip shampooing my locks). Clearly, I knew my scalp wasn't in good condition, so I was more than willing and curious to try out a salon treatment for it for the first time. 

ADVERTISEMENT - CONTINUE READING BELOW

My scalp condition:

My scalp was first examined by the owner and hairstylist, Mark, using a machine with a small display screen that gave me a closer look at my scalp's current condition. Despite fully washing my hair that morning, I was surprised to see how "unclean" my scalp still actually looked like; there were flakes stuck on most roots, and my scalp was yellow-ish and shiny, which according to Mark, was a sign of oiliness.

ADVERTISEMENT - CONTINUE READING BELOW

The treatment: 

Mark recommended the Plarmia Balancing Treatment, a five-step hair treatment that deeply cleanses and balances the scalp—think of it as detox for the scalp. "Pag hindi kasi balanced yung scalp, it can cause dandruff," shared Mark.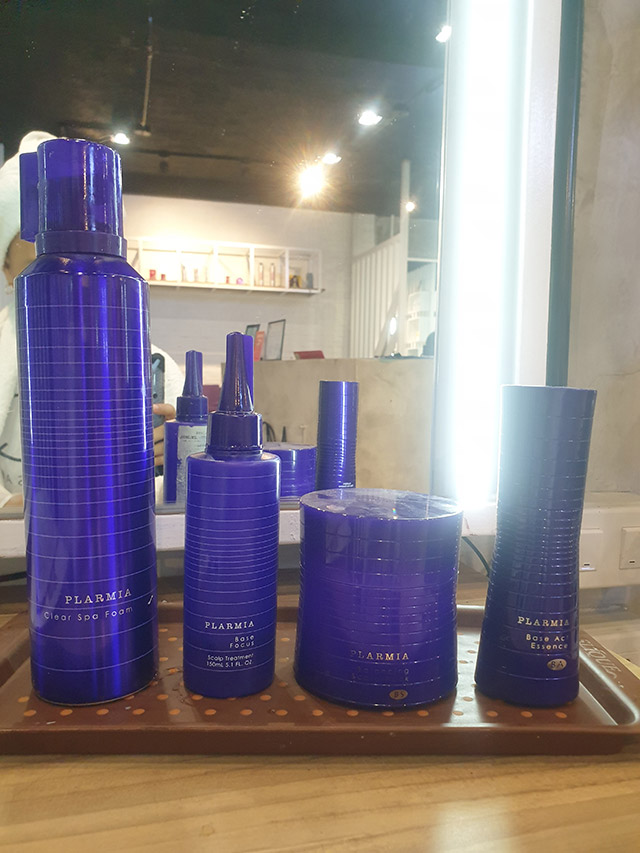 ADVERTISEMENT - CONTINUE READING BELOW
The entire process took 45 minutes, and it felt more like a treat than a treatment because of the cooling feeling of the products used on my hair. 
When he brought out the scanner again to recheck my scalp, I was pleasantly surprised to see that most of the flakes were gone and the color of my scalp was also different. What once was yellowish became whiter. "Ang normal color kasi talaga ng normal scalp is translucent," explained Mark, saying how the whiter color of my scalp signified that it's balanced.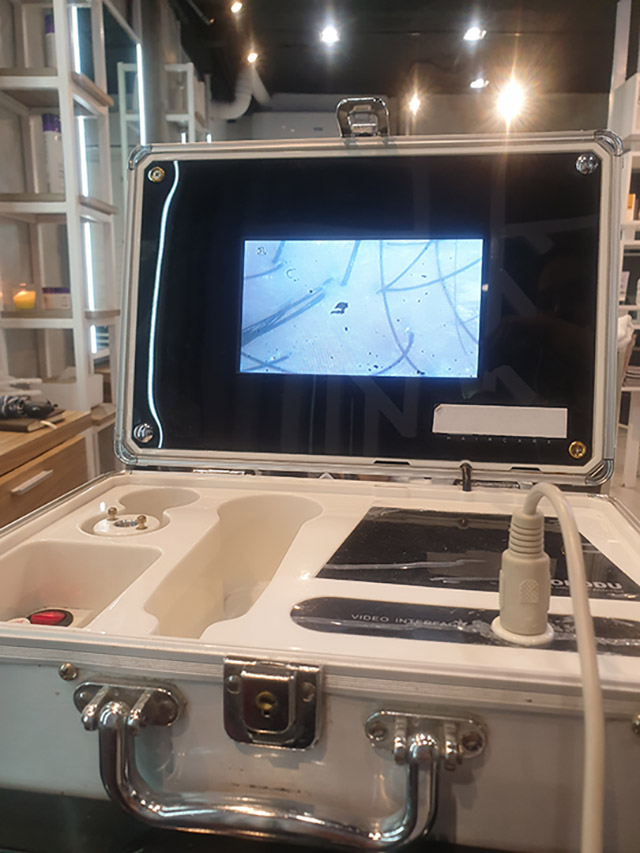 ADVERTISEMENT - CONTINUE READING BELOW
After the treatment, the immediate result was that my hair felt cleaner and more magaan. It even appeared smoother—I was basically having a good hair day! So if you're going to try this treatment, I would recommend doing it on weekends when you've got plans to see your S.O. or your friends because it's almost like getting a quick blowout at the salon. 
Did giving my scalp a little TLC help lessen my dandruff?
Of course, I still have dandruff. What I did notice is for almost a month, the flakes were less prominent, especially when I wear my black blouses at work, and also when I didn't shampoo my hair on a Sunday. Considering that I've seen results after treating my scalp a treatment once, it's safe to say I'm down to trying it out again! Plus, it only goes to show how caring for the often-ignored scalp could help keep the flakes away. 
ADVERTISEMENT - CONTINUE READING BELOW
Load More Stories