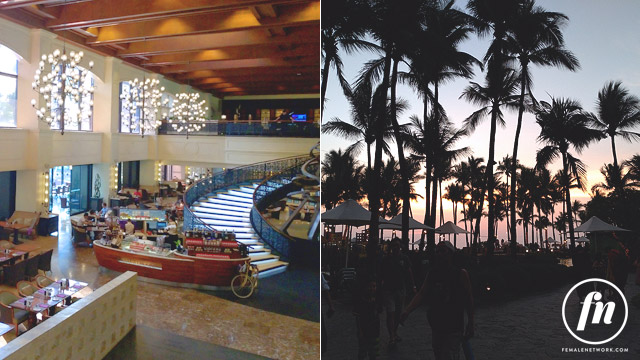 When you think about Sofitel Philippine Plaza, the first thing that probably comes to mind is its famous Spiral Restaurant buffet, but this Manila destination is more than just a culinary hotspot—with almost five decades of service under its belt, Sofitel continues to be one of the biggest names in the local hospitality industry.
ADVERTISEMENT - CONTINUE READING BELOW
The History of Sofitel Manila
Formerly known as the Philippine Plaza, Sofitel was constructed in the '70s. It was designed by National Artist Leandro V. Locsin, who also did the Tanghalang Pambansa in the Cultural Center of the Philippines, and the Church of the Holy Sacrifice in U.P. Diliman.
It was rebranded as the Westin Philippine Plaza when it came under new management in the '90s, and was eventually signed under AccorHotels and became the Sofitel Philippine Plaza Manila in 2006.
Sofitel has housed many prominent names, including former U.S. President Barack Obama in 2014, who stayed in the hotel's Imperial Residence, which, at that time, cost P300,000 a night. The Sofitel is said to have a very strategic location: overlooking the Manila Bay, any head of state can immediately make an escape by sea should anything go amiss.
The hotel has gone through—and is still going through—a lot of renovations, and they're well worth it; Architect Locsin's design is strong, sturdy, and sophisticated from its exterior to the interior. One only needs to stand from Spiral's floor and look up to see the attention to detail given to the wrought iron railings of the grand staircase and the high ceilings supported by large, wooden beams. Very few new hotels can claim to carry the same character that Sofitel has.
Even after getting hit by flood waters and high waves from the Bay caused by 2011's habagat, and being shaken by April 22's earthquake, the Sofitel still stands proud. The hotel did take hits, but its foundations are strong, said one member of the staff during a brief conversation, and it seemed that he meant it literally and figuratively.
A Staycation in Manila: Booking at the Sofitel
I was fortunate enough to be offered to experience the service of Sofitel, and it admittedly was a different experience from previous hotels that I have stayed in. As with most well-managed vacations, the most sulit staycations are those that are guided by an itinerary, so if you're looking for one to duplicate, here's one you can follow:
Day One
1:00 p.m. to 2:00 p.m.: Lunch at Snaps Sports Bar
As it was a week prior to Mother's Day, I invited my mom to experience the hotel with me, and upon arriving (and leaving our stuff at the concierge), we had our late lunch at the Snaps Sports Bar on the same floor as the lobby. It doubles as a smoking lounge, and while the smell of tobacco was evident, the area is quite well-ventilated.
ADVERTISEMENT - CONTINUE READING BELOW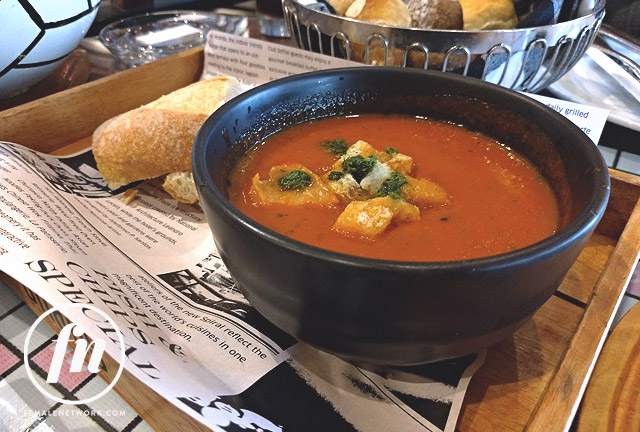 Bread was served while the staff was preparing our order of Farmhouse Tomato and Pesto Soup (P370) and Snaps Pizza (P550). While the prices on the menu may seem initially steep (it's a hotel, after all) the servings were huge and the taste, topnotch.
ADVERTISEMENT - CONTINUE READING BELOW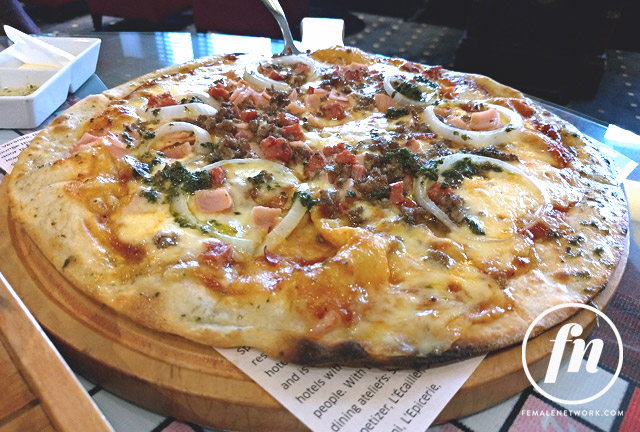 The Snaps Pizza, which was good for two, had pepperoni, burger bits, smoked ham, and onions, all lying on a bed of gooey cheese and drizzled with barbecue sauce. It's definitely something to come back for even after an evening of drinks, as the Bar is open 24/7.
ADVERTISEMENT - CONTINUE READING BELOW
2:00 p.m.: Room check-in
As with other hotels, Sofitel offers different rooms depending on your needs and your budget. Room rates usually start at around P6,000+ a night for a maximum of two adults and two children. My mom and I occupied the Family Suite, which had two main rooms: a bedroom and a living room that had a bar, a bath, and a smaller toilet.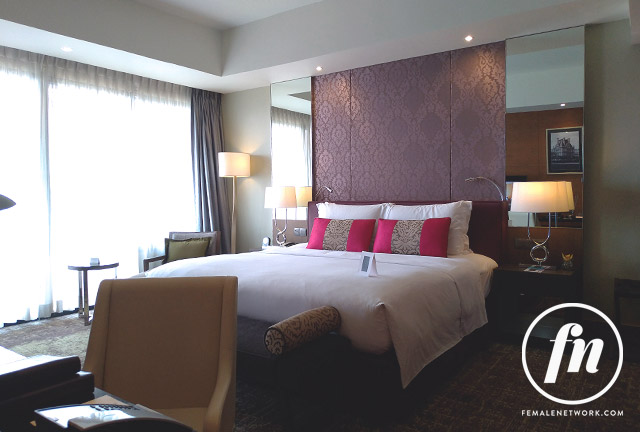 ADVERTISEMENT - CONTINUE READING BELOW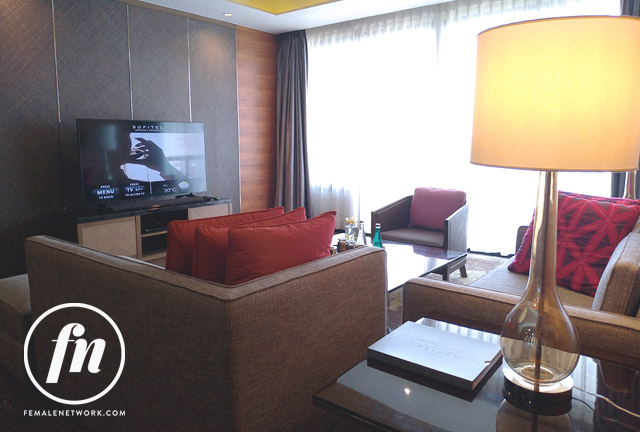 The nice thing about the accommodations were the details: from the pot of greens and the Hermes products in the bathroom, to the welcome treats and the coffee machine in the living room, you're definitely made to feel special.
ADVERTISEMENT - CONTINUE READING BELOW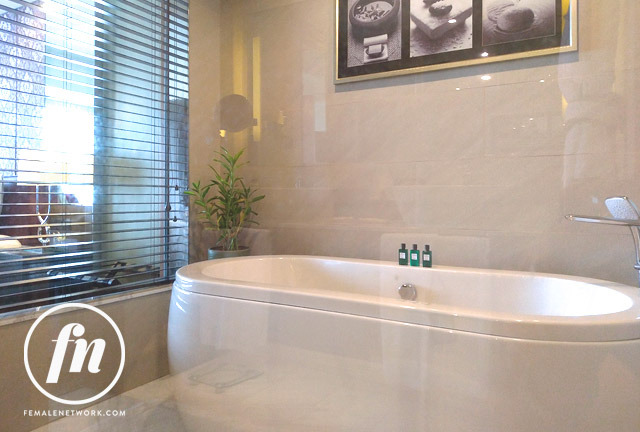 We were also lucky enough to experience the hotel's butler service, and happily, it wasn't as awkward or stiff as I initially thought it would be as the butlers that we met during our stay (Rommy and Robert) were very kind and quite funny.
ADVERTISEMENT - CONTINUE READING BELOW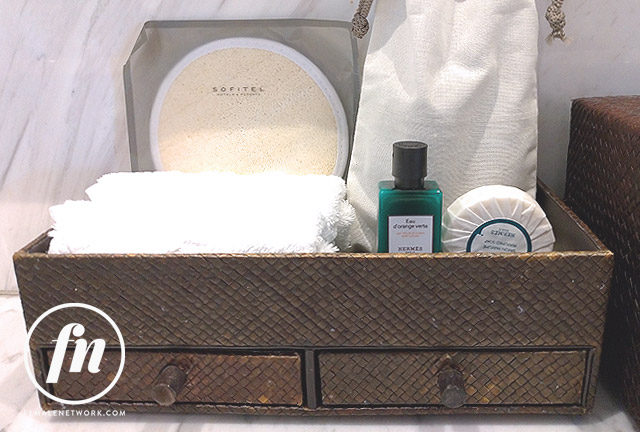 FN Tip: An interesting side-note: Sofitel, it seems, values local artisans and crafters as we found that many of its amenities are locally made. The woven baskets that you'll find our room were made by Craft Mill, makers of Grassroots, a company based in Marikina previously owned by interior designer Jean Guerrero-Bautista.
ADVERTISEMENT - CONTINUE READING BELOW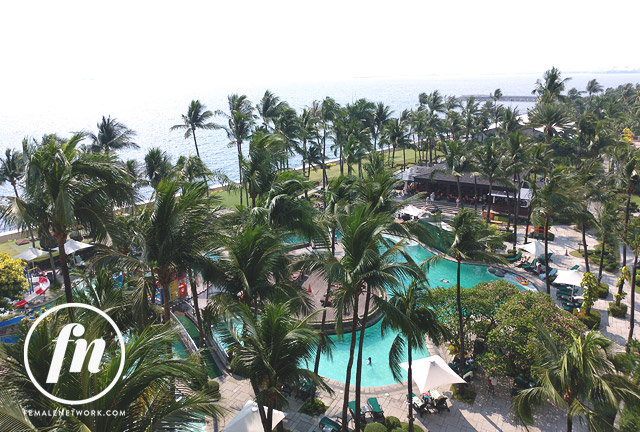 FN Tip: Always request to be booked in a room that has a view of the Manila Bay. After all, if you're shelling out for a staycation, might as well go with the best accommodations that can transport you far away from the bustle of the city.
ADVERTISEMENT - CONTINUE READING BELOW
FN Tip: If you're planning to book the Family Suite, you get access to the hotel's exclusive Club Millésime, which is a good place to get a bit of work in in case you need to. The Club is open from 6:00 a.m. to 10:00 p.m., and offers all-day refreshments.
4:00 p.m. to 6:00 p.m.: R&R at Le Spa
Don't stay at Sofitel without booking a massage and/or scrub session at Le Spa. Hotel rates aside, you're going to get your money's worth with the service.
Our session started with a body scrub. Do note that I've had a not-so-great experience with body scrubs prior to this (I felt like a bangus being salted for frying instead of a mermaid being pampered), but Le Spa's Mango Delight Scrub was gentle and relaxing—not to mention the scrub itself smelled really good.
ADVERTISEMENT - CONTINUE READING BELOW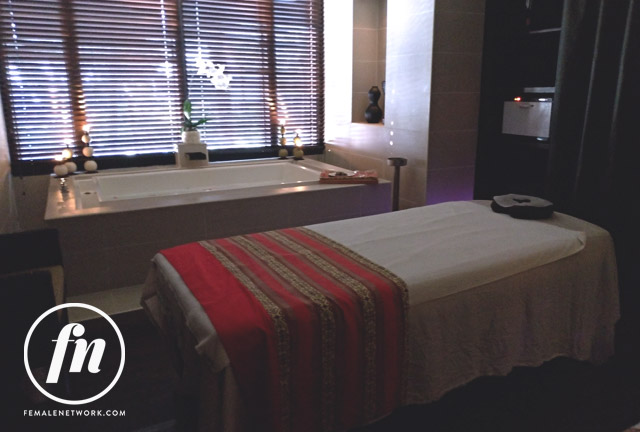 After a good rinse, we had an hour of Le Spa's signature Aruga massage, which seems to be a blend of the focused pressure of our local hilot and the long strokes of traditional Swedish massage. The massage was followed by a warm dip in tub of scented salts and rose petals.
ADVERTISEMENT - CONTINUE READING BELOW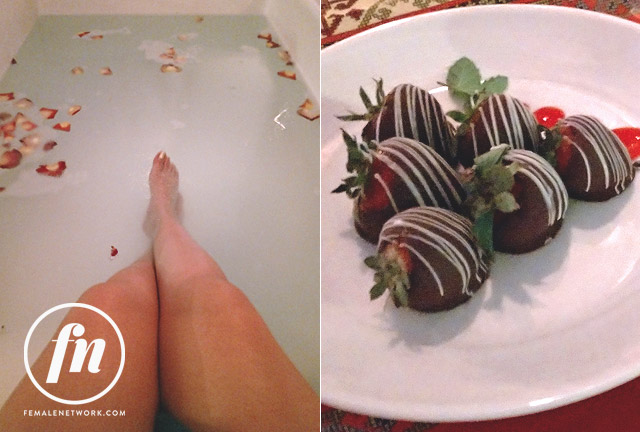 FN Tip: Don't forget to enjoy the chocolate-dipped strawberries while soaking in the tub, and tip your therapists well (trust us, they totally deserve it).
6:00 p.m. to 6:30 p.m.: Take a walk by the bay
Give yourself around thirty minutes to just bask in the after glow of your Le Spa session before heading to dinner. The Manila Bay sunset is known around the world for a reason, after all.
ADVERTISEMENT - CONTINUE READING BELOW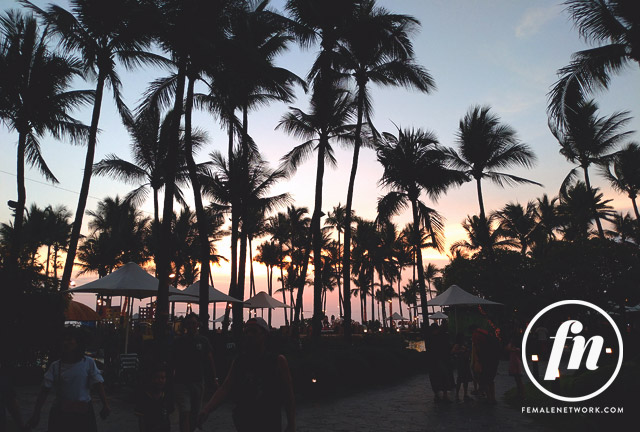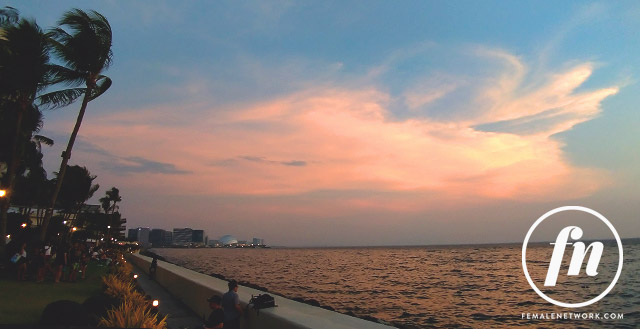 ADVERTISEMENT - CONTINUE READING BELOW
6:30 p.m. to 10:30 p.m.: Dinner buffet at the Sunset Bar
If you're visiting Sofitel during the summer months and plan to enjoy an evening by the bay, make sure to get your tank tops ready, as the barbeque buffet that happens every Fridays and Saturdays at the outdoor Sunset Bar is definitely worth getting all sweaty for.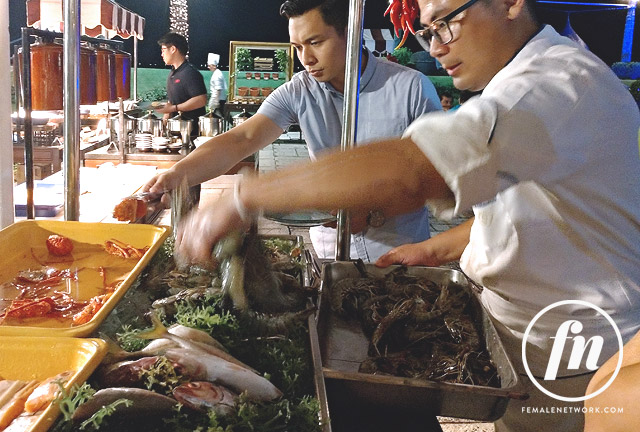 ADVERTISEMENT - CONTINUE READING BELOW
For P2,700, you can choose from an array of meats and seafood and have them served at your table with your choice of sawsawan. You also get to enjoy unlimited local beers, iced tea, wine, and three cocktails.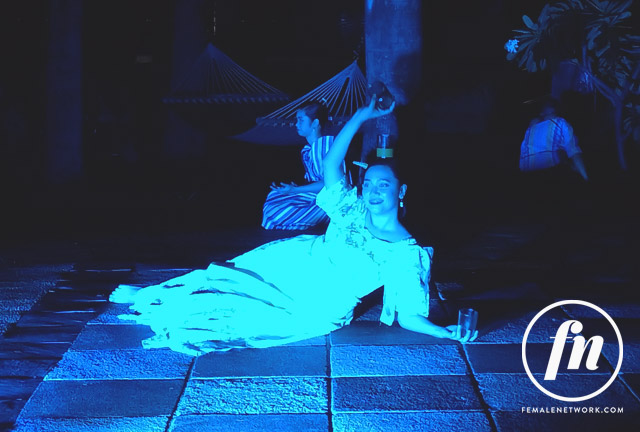 ADVERTISEMENT - CONTINUE READING BELOW
FN Tip: There are performances of traditional Tagalog dances early into the evening, which are capped by an energetic round of tinikling. Don't hesitate to join in the fun when the dancers invite guests to try jumping across bamboos! It's definitely an experience.
Day 2
6:30 a.m. to 10:30 a.m.: Breakfast at Spiral
You probably don't need a guide on how to enjoy the buffet at Spiral, but if you're booking an overnight stay and it's your first time to experience breakfast with them, here's a tip: go for the cheeses. (It's a tip that goes for any time of the day, actually.)
Spiral has its very own enclosed meats and cheese room that smells so pungent it breaks through the realm of smelling utterly divine. Enjoy different cold cuts and aged cheeses (from gouda to kesong puti) until you've gotten your fill, but don't forget to enjoy Spiral's other offerings too!
ADVERTISEMENT - CONTINUE READING BELOW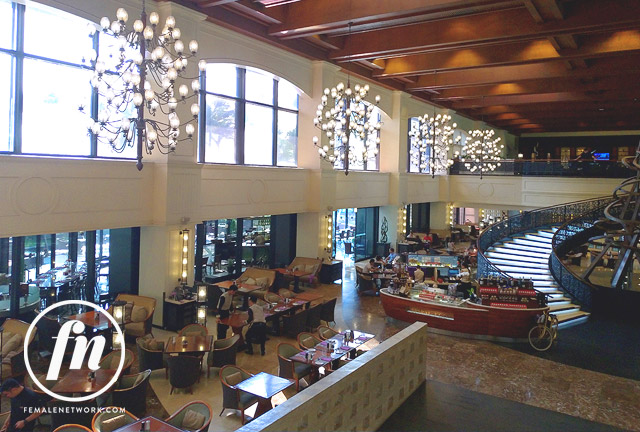 FN Tip: If you wish to highlight cheese for breakfast, request for a small cup of honey, as cheese and honey will always be a great combination. Try out their European breakfast options to go with your cheese extravaganza—baked beans, fried tomatoes, and yogurts.
ADVERTISEMENT - CONTINUE READING BELOW
10:30 a.m. to 11:30 a.m.: Relax at Club Millésime
If you've got work to finish, or if you just want read a book or the morning paper while enjoying a cup of good coffee, head up to Club Millésime to wind down before checking out. While the place can get crowded when snacks and cocktails are served, people filter out in-between hours as well, making it conducive for a relaxing morning.
12:00 noon: Check-out
While the usual check-out time at Sofitel is 12 noon, booking the Family Suite has another perk: you can opt for a late check-out until 4:00 p.m. without additional charge, but of course this depends on room availability. You'll want to try your luck though—Sofitel's charm, service, and location will definitely make you feel like you're in a home away from home.
To book a room at the Sofitel Philippine Plaza, visit their website, or call +632 573-5555. For more details on their upcoming promos, follow them on Facbeook.
ADVERTISEMENT - CONTINUE READING BELOW
Load More Stories