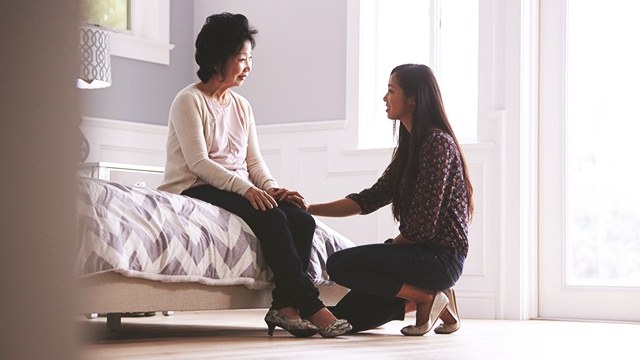 Old age comes to everyone, and if you look closely, even your strong and ageless mom is probably showing swaths of white in her hair and a few lines around her eyes as she begins to complain about how she needs to stop eating peanuts because of her uric acid levels.
ADVERTISEMENT - CONTINUE READING BELOW
And it's not just her body that starts to decline: Soon, she'll tell you about deaths and funerals of family and friends more often, and you'll hear the barely hidden loneliness behind her stories.
When she speaks, take time to listen, as slow-creeping sadness and isolation is one of the reasons why those in their senior years deteriorate faster. According to a study featured in The JAMA Network, "loneliness is a common source of distress, suffering, and impaired quality of life in older persons." Experts found that out of 1,600 participants, about 23% of those who were often alone died within six years of the study, compared to the 14% of those who kept active relationships that passed away within the same time frame.
As people grow older, they give more importance to the remaining connections that they still have.
"The need we've had our entire lives—people who know us, value us, who bring us joy—that never goes away," Massachusetts General Hospital Senior Geriatric Social Worker Barbara Moscowitz shares with The New York Times.
CONTINUE READING BELOW
Recommended Videos
Physical, emotional, and mental deterioration happens when an older person is isolated. "For a host of reasons, no one is addressing the individual's daily needs—food, medication, medical appointments… The refrigerator is empty, but there's no one to call. People suffer despair, humiliation."
To avoid this, it's important to always stay in touch with your mom, your dad, and with any elderly person in your family and your community as often as possible. The key to happiness in their senior years is to engage in constant sincere communication.
"We often don't listen enough to the people we love," says author and psychotherapist Dr. Tina Tessina on Aging Care. "Saying 'tell me more' is a gift you can give from your heart."
So the next time your mom asks you to go out with her or to sit down with her and talk, indulge her. Your love and presence can do more good in her life than you'll ever know.
ADVERTISEMENT - CONTINUE READING BELOW
h/t: Marie Claire
Load More Stories