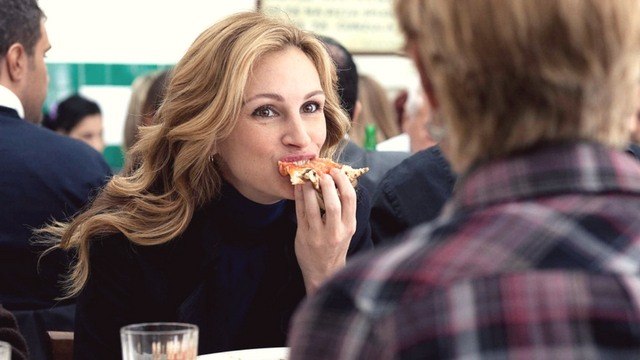 One of the hallmarks of being a poised, shala woman is knowing how to act when faced with a sumptuous buffet. Yes, deep down we all just want to dump all that lechon and sushi on our plates, but no one else needs to know that, right?
ADVERTISEMENT - CONTINUE READING BELOW
So girl, maghunos-dili ka. Stay classy even while eating all that you can with these tips.
1. See first what's being served.
You don't need to rush into getting stuff on your plate right away. Check out the cuisines available and plan your route. If you can, start off light with a fresh salad followed by soup just to get those stomach juices going. You can get your main course after that.
CONTINUE READING BELOW
Recommended Videos
2. Never cut the line…
It doesn't matter if you're really, really hungry. Cutting the line is always bad form. You wouldn't want to ruin a good meal with people getting mad at you for being impatient, right?
3. …And please stop parking in front of the tempura station.
We get it. We all love a good serving of tempura after all. The thing is, people tend to stall the line waiting for a new batch to get served before hoarding everything and leaving almost nothing for the next person, which brings us to our next point...
ADVERTISEMENT - CONTINUE READING BELOW
4. Only get the amount of food you know you'll be able to finish.
Let's go back to that tempura example. How many times have we seen plates of unfinished tempura just being thrown out because the people who got them were too full to finish what's on their plates? Sayang! There's really no need to get everything in sight. Be considerate of other people because you can always go back for seconds or thirds.
5. Always use serving utensils.
Serving utensils are there for a reason. Always put them back on the small plates provided for after use. Don't use the utensil of one dish for another dish, as you might ruin the taste for the people after you. And most of all, never use your hands to get food.
6. Don't put back food.
It doesn't matter if you've touched it or not. It's just a matter of respect and hygiene.
ADVERTISEMENT - CONTINUE READING BELOW
7. If you want to get seconds, leave your dirty plate behind and get a clean plate at the buffet station.
You'll enjoy your meals more if you don't have the sauces from the previous dishes you ate mixing with the food you'll be piling on.
8. Eat at your table…
…And not at the buffet line. You wouldn't want to use dirty hands on common serving utensils, or risk spilling the food on your plate.
9. Always say "thank you" to food servers.
They're working extra hard to give you a good experience. Respect the effort.
10. Don't make pabalot.
This is one reason why most buffet restaurants have a "no left-overs" policy. Finish what's on your plate, and if you can't, practice better portion control the next time you visit.
Comments
Load More Stories