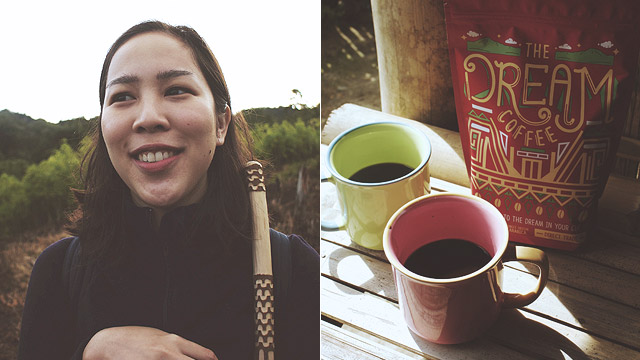 The idea of quitting a glamorous day job to work for your parents may sound dreadful to many, but not for Iya Joson. At 27, she let go of her job as beauty brand manager to start a business with her dad, Jojo.
ADVERTISEMENT - CONTINUE READING BELOW
Iya's first job involved the glossies. After a number of editorial positions for women's magazines, she moved on to become a brand manager for a popular Filipino makeup brand. She has nothing but love for her previous jobs.
"I have always been very fortunate to be able to do something I truly enjoy, whether it was back when I was a working as an editor and a brand manager, or now as an entrepreneur," she said. "One of the most important things I consider when I look at my career is if what I'm currently doing is enabling me to learn and grow, not only as a professional, but as a person, in general."
Dad's coffee discovery
Jojo, an entrepreneur and consultant, was involved in the agricultural sector, working with farmers and rural communities. One day he was invited to visit the T'Boli tribe of South Cotabato, Mindanao. The T'Boli ancestral culture has been well-preserved through centuries and deeply connected to nature. Their crops include Arabica coffee cheries, which are handpicked during harvest season.
"Papa knew there was potential to make it a business," Iya shared. After immersing in the culture, Jojo shared with them the idea of making their coffee a sustainable business that would benefit their lives.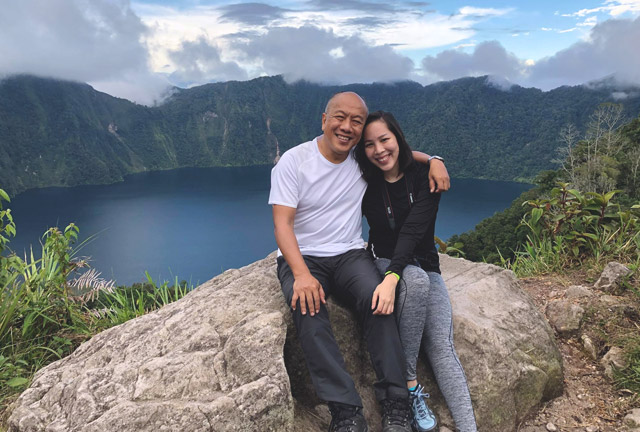 ADVERTISEMENT - CONTINUE READING BELOW
"It was challenging to get farmers to believe in the value of their coffee crops," she added. "You have to understand that they've been growing this for a long time, yet they've never experienced the impact of its value. We dealt with this by spending time educating and training them, and more importantly, building lasting relationships with the community."
Jojo brought home coffee green beans that he wanted to roast and share with coffee drinkers, but had no proper channel to share them through. "Because of my background in storytelling and marketing, he asked me to create a brand that would honor the farmers we were working with—and that's how we came up with the name The Dream Coffee," said Iya.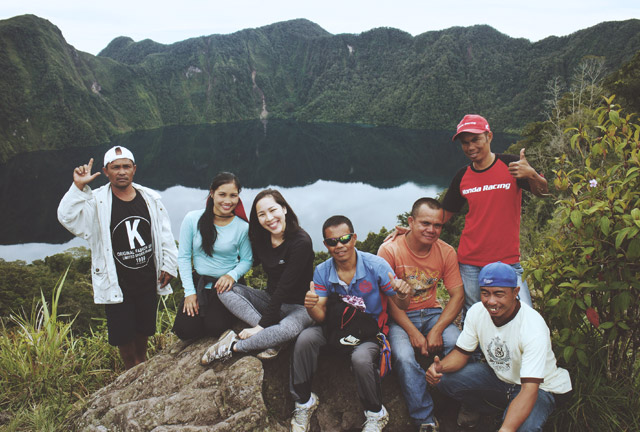 ADVERTISEMENT - CONTINUE READING BELOW
They developed the story and the look of The Dream Coffee by October 2017. Come Christmas season, the daddy-daughter duo shared the first batch with friends and loved ones.
"We were pleasantly surprised by how interested people were in it without much promotion," Iya said. "It took me around six months to realize the potential of the business, and that's what pushed me to take the leap." She left her job as brand manager to focus on building The Dream Coffee full-time.
Business with a heart
More than just building the business, Iya and Jojo wanted to genuinely represent the T'Boli tribe through their coffee. They would go back and forth from Manila to South Cotabato, spending time with the farmers and training them in the coffee's proper harvesting and care. The area was difficult to reach, but Iya and Jojo found fulfillment in building lasting relationships with them.
ADVERTISEMENT - CONTINUE READING BELOW
After several months of polishing the business model, The Dream Coffee was officially lauched in the last quarter of 2018. Customers may purchase the beans online, as well as at shops like Providore (BGC) and Real Food (BGC and Alabang).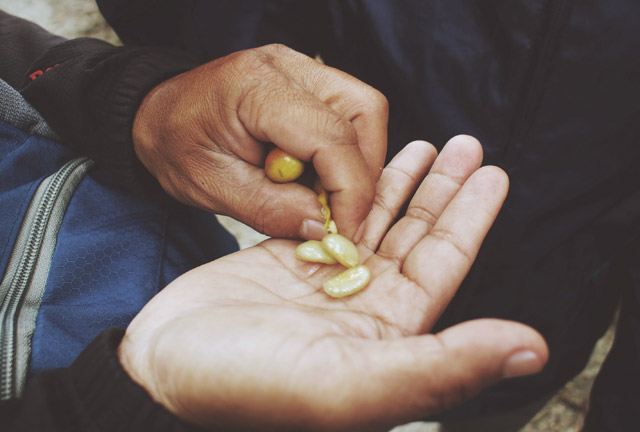 ADVERTISEMENT - CONTINUE READING BELOW
Aside from increasing distribution, Iya's main goal has always been to tell the story of the T'Boli. "We want people to understand what goes into the coffee they drink, and why it makes sense to pay for it with a certain price."
They currently work with 75 farmer-families in South Cotabato. Iya and Jojo directly trade with them, so 100 percent of what's due to them goes straight to the farmers' pockets. The two also teach the tribe about the value of saving their earnings and investing through planting more coffee trees to give them more yield and income in the future.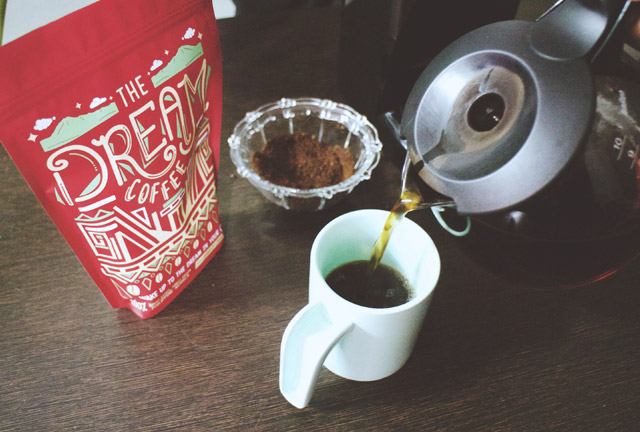 ADVERTISEMENT - CONTINUE READING BELOW
Jojo goes to South Cotabato two to three times a month, focusing on mentoring the community and overseeing the production, while Iya focuses on roasting, packaging, and selling them in Manila.
"T'Boli, both the land and the tribe, are undeniably beautiful," said Iya. "Whenever I spend time with the community, I always feel like I'm at the edge of the world. You're surrounded with fertile land and mountains upon mountains; the air is cool, crisp, and clean; there's hardly any signal and zero city noise. It's disconnection in the most satisfying way."
The company website and social media pages aren't just for selling and marketing the coffee. Iya regularly shares photos and stories of the community behind the harvest.
"They're initially reserved when it comes to outsiders, but the more you spend time with them, the more they let their naturally sunny disposition shine through," Iya shared. "Every time I feel bothered about the inconveniences of living in Metro Manila, I always think about T'Boli and the friends I've made there—it's an excellent reminder that there's more to life beyond the city."
ADVERTISEMENT - CONTINUE READING BELOW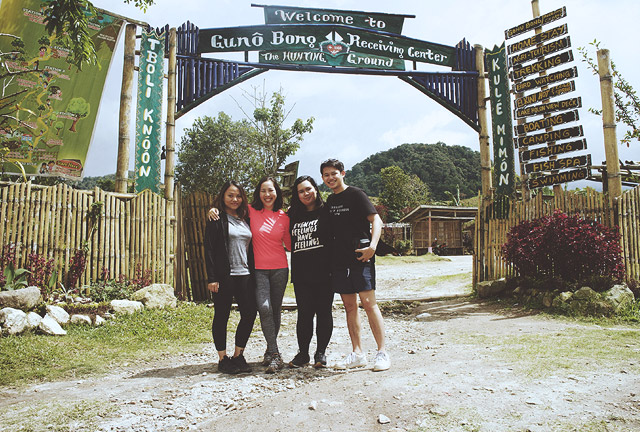 Dad first, business partner second
Having your father as your co-entrepreneur isn't always easy. Iya admitted that issues do come up, like any regular business setup. "That's why it was very important for us to clearly define our roles and tasks, so each person would know who would be in-charge of what, and be able to respect the decisions made by the one who is taking the lead for that responsibility," she said.
ADVERTISEMENT - CONTINUE READING BELOW
Harvest is off-season this month, so Jojo is currently spending more time in South Cotabato with the community, while Iya is Manila. She's looking forward to flying back to see the T'Boli this summer, but for now she's busy doing the storytelling part of the business. She updates the website with educational info, like teaching customers the different ways of brewing and encouraging people to travel to South Cotabato to experience its rich culture and nature.
"Ultimately, [Papa and I] both carry the value that we both matter to each other the most as father and daughter, and that's the relationship we fight to protect. Being partners in the business only comes in second."
To order and know more about The Dream Coffee, visit thedreamcoffee.ph.
Load More Stories