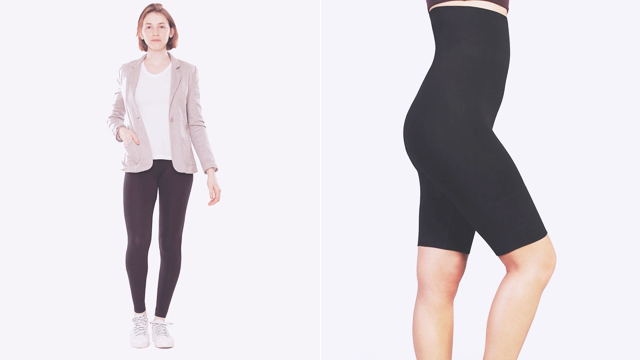 As the saying goes "necessity is the mother of invention," which holds true for many of the world's most successful businesses—addressing a need (more than creating one) and actually developing or improving on current offerings to cover gaps makes a product much more sellable.
ADVERTISEMENT - CONTINUE READING BELOW
It was while looking for an answer to a body concern—a personal one, in fact—that siblings Cris Cariaga-Lacuna and Andie Estrada had started their own shapewear business, Silouex.
While some shapewear brands feel like they're only all about hiding bilbil, Cris and Andie go a different direction with their own line, noting that it was hard to find something that provides support but was not super constricting, especially post-pregnancy.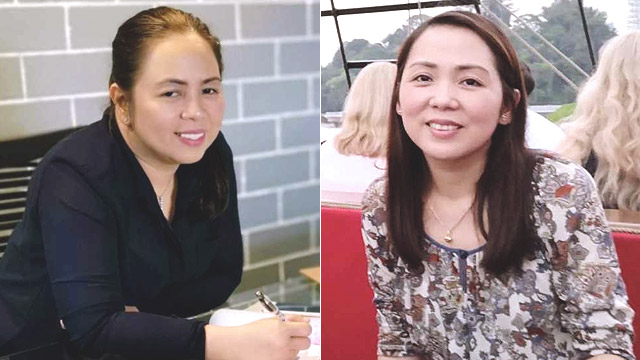 "With time and age, we decided to own our real bodies—curves, muffin tops and all," Cris said in an email exchange with Female Network. This led to creating a brand that was about providing much-needed support through mild compression to the back, the puson, and even to the legs, especially for working women who are often on the go and on their feet. Silhouex' leggings, which is its most in-demand product, can be worn on its own as they're thick enough to provide full coverage (meaning there's no need to worry about your underwear showing!), and its mild compression makes your lower half totally hugged and lifted.
Their best selling high-waisted compression leggings are currently on sale on their website at P1490.99 (from P2296.99).
If you're looking for a bit of inspiration on how you can turn your needs into something profitable while encouraging other women to love themselves more, Cris and Andie explain how they went about starting their small business:
ADVERTISEMENT - CONTINUE READING BELOW
Female Network: What inspired your to do shapewear?
Andie Estrada & Cris Cariaga-Lacuna: Silouex isn't a colorful story of us learning how to sew on our lola's rickety Singer sewing machine when we were kids. Neither did we invent our first shapewear by stitching together retasos from old fabrics as we sat in the basement...
ADVERTISEMENT - CONTINUE READING BELOW
We simply realized how we Filipinas or some women tend to wear leggings… how they go with other pieces of clothing, or how they go on individual body types and their "imperfections." More than anything, we wanted to educate our fellow Filipinas how DVT (deep vein thrombosis) could be a real threat to life. So that, plus giving them quality leggings that would look dignified and fashionable. We've seen and experienced how most leggings are made with semi-sheer material so that when you wear them, they over-stretch to reveal skin tones and underwear. We knew that we needed leggings that are made of a material that resists over-stretching and gives proper compression…
Working with a talented designer, we applied that compression elsewhere, extending the leggings up to the abdomen... We're extremely proud of our product. We wear them every day. So, that's the story of our leggings.
ADVERTISEMENT - CONTINUE READING BELOW
As for the inner wear like the shaper panties and shaper shorts, we don't think there's a Filipino brand that's dedicated to shapewear. Mall brands are available but their undergarments and shapewear are generally unaffordable to the average income earner. We want to make Silouex shapewear a part of a girl's daily wear so she'd feel confident every day, not just during parties when she feels compelled to buy shapewear because she has to wear a tight gown.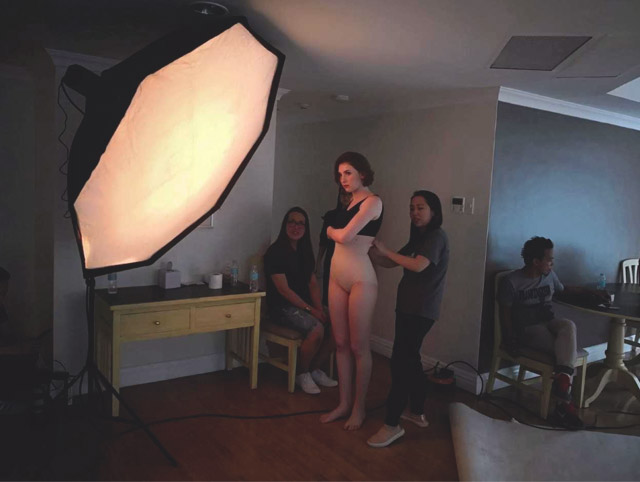 ADVERTISEMENT - CONTINUE READING BELOW
FN: Tell us about your background! While starting your business, how did you go about learning the basics?
AE & CCL: Since we have been involved in e-commerce and product sourcing for some time with our company, Elevant Ecommerce, it was rather easy to find the right factory for shapewear. The biggest challenge was getting that factory to agree to produce the product to our exact specifications at a price point that still makes sense to sell it in the Philippines. We are literally the smallest fish demanding the smallest possible MOQ (minimum order quantity) but refusing to make compromises on the quality. We were very critical buyers ourselves, and because of that we knew exactly what we wanted our clients to have. To say that there were a lot of uncertainties and difficulties in the early days is an understatement.
CCL: Apart from Elevant Ecommerce, my only other experience with retail is with SM Supermalls (2008-2011). I worked at their headquarters at the MOA area and handled tenant advertising for a number of malls. Part of my job was to come up with magazines for the tenants so I had to do photo shoots—with creative agencies, editorial teams, fashion photographers, models, stylists and hair and make-up artists.
ADVERTISEMENT - CONTINUE READING BELOW
That experience cemented my love for fashion and at the same time creating something beautiful and meaningful for consumers.
FN: Did you have any difficulty funding your dream? What was the hardest challenge you had to surmount while setting your business up? 
AE & CCL: Yes, we did have difficulty in funding and at this point, building our brand...
We do enjoy all aspects of this business, especially the creative side and it's so rewarding for us to see someone who'd look good wearing the Silouex leggings or shaper shorts. It always feels like we did something really kind for a sister or a friend. That glow of confidence on her face is priceless. It's not uncommon for a sister to hug us after they've tried a pair so we won't give up those moments. Filling our inventory to the levels we envision would be the only challenge but well, having more orders is always a very good problem to have.
ADVERTISEMENT - CONTINUE READING BELOW
FN: At what point did you realize that you've finally made it
—

that you've produced products you truly believe in?

AE & CCL: In peso terms? When we start selling a hundred pairs a day, that would be THE day! But seriously, from the very start, we have been super proud of Silouex. We believe it is healthy for everyone to wear compression leggings to avoid DVT and stroke. We believe everyone should wear comfortable, versatile leggings that can be worn with basic tee, or a formal blouse, or gym shirt, and still look elegant without the risk of being underdressed or overdressed (hint: the shoes are the key). We believe shapewear should be a daily staple and therefore buying a dozen of them should not break the bank.
FN: How would you differentiate Silouex from other shapewear brands?
AE & CCL: Silouex is the only Filipina-owned company dedicated to shapewear. It offers very affordable alternatives and very high-quality products comparable to the leading brands. We want every Filipina to have a Silouex pair, to say they're wearing one, and be proud.
ADVERTISEMENT - CONTINUE READING BELOW
FN: What did your whole experience with Silouex teach you about loving your body?
AE: We believe in self-love and self-care and living a healthy life. Sadly though, not everyone is given the privilege to lead that kind of life. It takes so much discipline, and actually, it's not cheap to maintain a healthy lifestyle. Realistically, most Filipinas prioritize their family first, their career, and themselves last. While this is not a bad thing, this does take a toll on their confidence. We would like Silouex to help them in that department.
ADVERTISEMENT - CONTINUE READING BELOW
FN: What would be your message to Pinays who are having a hard time appreciating themselves and their curves?
AE: Women have this innate inner critic. We say, just go with things you'd say to a best friend if she needed cheering up. It starts with self-compassion and that includes owning every inch of your curves. 
Load More Stories