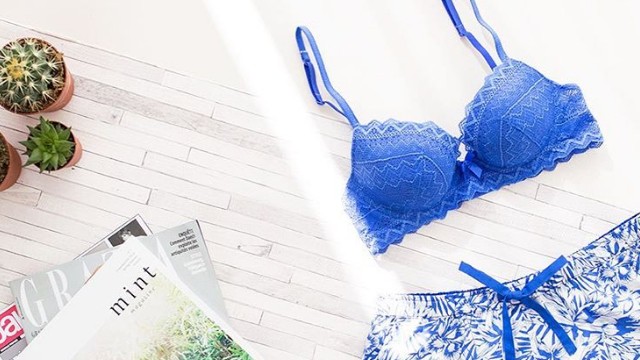 There is probably no undergarment that has as many urban legends as the bra. Here we debunk the most common fallacies, and the truths you're probably missing out on:

Myth: Sleeping in your bra will give you breast cancer.
Fact: Experts say that there is no connection between sleeping in a bra and developing breast cancer. In fact, there's no connection between your choice of night time lingerie and the perkiness of your bosom. Dr. Amber Guth of the Breast Cancer Surgery Multidisciplinary Fellowship at NYU Langone Medical Center highlights this on Huffington Post: "There is certainly no evidence that sleeping in bras is either helpful or harmful. Sagging or changes in the breast are due to a number of factors: Pregnancy and breast feeding being the most common causes, along with time and gravity."

However, she does caution about wearing too tight bras with constricting wires: "Sleeping in a bra with a wire can give you cysts or irritate your breasts." We still think it's better to remove your bra before you hit the sack, but it looks like there's no need to panic if you forget to take it off.
ADVERTISEMENT - CONTINUE READING BELOW
CONTINUE READING BELOW
Recommended Videos
<!-- TAG START { player: "Embed Player", owner: "Embed Company", for: "Embed" } --><div class="vdb_player vdb_5688f66de4b040e17d9912265688f5c1e4b0f2c97f395156" vdb_params="m.refbcid=56000e19e4b0e4e194b84b31&m.refpid=553cc872e4b0cc3ff042a234"><script type="text/javascript" src="//delivery.vidible.tv/jsonp/pid=5688f66de4b040e17d991226/vid=554d1904e4b07729e36b14b4/5688f5c1e4b0f2c97f395156.js"></script></div><!-- TAG END { date: 07/25/16 } -->
Myth: All bra brands have the same sizing.
Fact: Being a 34B in one brand doesn't make you the same size in another. Jené Luciani, author of The Bra Book explains that every brand has a "fit" model. "There isn't a machine that determines the size of a bra," she tells Health. "They actually look at a real woman, determine her size, and then base the rest of their line on that person." This means that it's very important to have your bust area measured every time you purchase a new bra to be sure that you'll have the best fit possible. Check out this video on proper bra-fitting:

Myth: You can wear the same bra for years and years.
Fact: As long as it's not torn, it's okay to be worn, right? Wrong. According to "Bra Doctor" Susan Nethero on the TV show The Doctors, "the average woman changes bra sizes six times in her life, due to changes such as hormones, weight gain or loss, pregnancy, exercise, etc." This means that you'll have to upgrade those cups regularly. "A general rule of thumb is a year," Luciani explains. "But if it's a bra that you don't wear often, you could have it for three years. It all depends on how often you wear it and how well you take care of it." Don't be afraid to throw out undergarments that you feel are too tight or too tattered for you. Regularly getting your boobs new bras won't just give them the support they need, they'll also make you look well put together.
ADVERTISEMENT - CONTINUE READING BELOW
Load More Stories