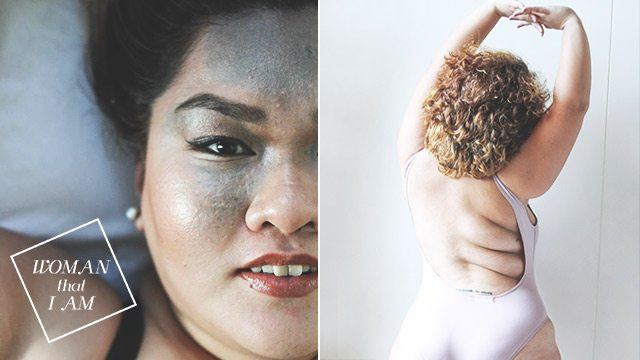 Each of us is born exquisitely one of a kind, with charms that are specifically our own. While some have long known that they are wonderful the way they are, for many of us, the journey towards self-love and acceptance is filled with discouraging roadblocks. Social norms and public opinions tend to shape the way we see ourselves, and oftentimes, we try to reach the impossible standard of what others think as beautiful. We fail to realize that we are already beautiful to begin with.
ADVERTISEMENT - CONTINUE READING BELOW
In an inspiring Facebook post, body positive advocate Elora Picson shares her emotional struggle with her birthmarks and weight.
CONTINUE READING BELOW
Recommended Videos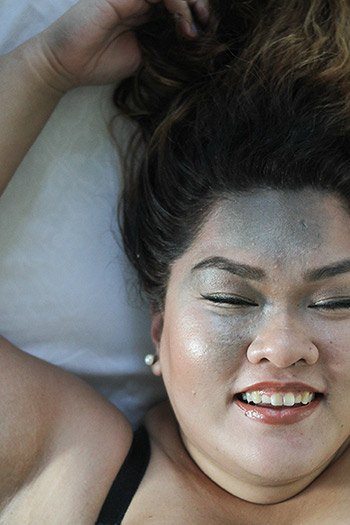 "I will never, ever look like the normal that the world wants me to be," she begins, saying that it had taken her a long time to love who she was.
"This has to be said, and I have to admit that I am on the verge of tears knowing I plan to post this because I want to let the world know."
ADVERTISEMENT - CONTINUE READING BELOW
The world was not always kind as Elora had hoped it to be. She enumerated the countless times she wished that she were "normal" like everyone else, and when felt that she wasn't enough.
"I always say that I started to realize that I was different when I started becoming friends with people who I thought were more attractive than me," she shared in an email interview with FemaleNetwork.com. "At first I thought it was just my weight. But then like I wrote in the post, my friends were starting to experiment with makeup. I always tried to understand the concept of it at that time because I thought my friends were masters of it and I wanted to look perfect, too. I couldn't pin-point what I was doing wrong until I realized it was my face that was 'wrong,' because it was really different from everybody else's…
ADVERTISEMENT - CONTINUE READING BELOW
"People around me always said I was the nice, smart, and talented one, but I always wanted more."
I needed the validation that I was hot like my friends, that I had a beautiful smile like theirs, or at least be called pretty. I never got that and I was so broken over it and it took me years before I even admitted to my friends how I felt. After that, it was another few years when I finally realized little by little, very gradually, that it was okay to be fat and that my birthmarks were something that I shouldn't hide."
In her Facebook post, she explained as she was learning to love herself, there would be moments when she would go back to feeling that she would never be worth any sort of validation, which were often punctuated by unintentional and intentional put-downs from people—sometimes even from those she knew.
She had been called ugly. "As in ugly. As in 'Oh, Elora? She's nice, but she's ugly.' For a time, I couldn't blame them, because I agreed… 
ADVERTISEMENT - CONTINUE READING BELOW
"There are days when I stare at myself in the mirror just before I put on my makeup and actually say to my reflection, 'God, you're ugly. You're so ugly.' My favorite part, 'You will never find somebody who will accept you with a face like that.' (Because literally, a guy once 'broke up with me' and texted my friends, 'You're pretty, the other one is cute, Elora's ugly.')"
But then she learned little by little that like her, there were so many people who thought so lowly of themselves. And so she used photography as a medium to help others find their own version of beautiful.
"I was doing photo shoots to hone my photography and I realized that my friends had so many insecurities too. Whenever I showed them their photos though, they were amazed at their own faces and their bodies. That's when I knew I felt a mission was starting to brew."
That mission came in the form of Stacy and Danah Gutierrez from PLUMP.ph, who gave her the opportunity to reach out to other women.
"I was already inspired by them because their old blog, The Plump Pinay, had already pulled me out and made me feel safe to talk about my insecurities. That's what really got me out in the first place. Even if I had already started to accept myself, it was when I became more comfortable to talk about my insecurities when I started to actively write about it and share it through them because they had a platform where women could speak up. Other women were then leaving comments and talking about how I inspired them. That was the green light to continue what I was doing and start doing it for others."
ADVERTISEMENT - CONTINUE READING BELOW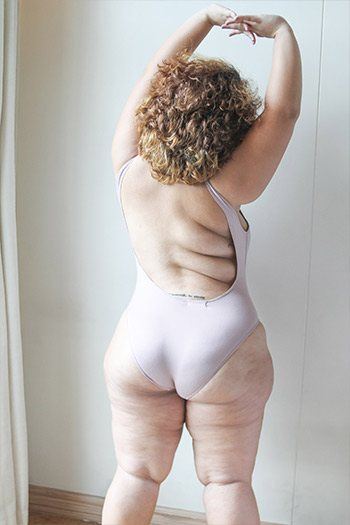 For Elora, there are both good days and bad days—but mostly good days. "The fat-shaming towards me and the questioning glances at my forehead don't matter to me anymore. Even I am surprised at how much I've grown from the sheltered girl I used to be. But again, there are so many more women that hide their fats or feel that they aren't pretty enough to post a simple 'selfie'. Even men! Those are the people who inspire me to continue this journey in making others realize their worth, too."
ADVERTISEMENT - CONTINUE READING BELOW
Elora continues to advocate for self-love and acceptance, and tries to speak to those who would care to listen. For those who feel that they're never enough, her message is clear: you're always more than enough.
"What they say is true: The first step into having someone else love you is learning to love yourself."
"Validation starts from within you, because otherwise you will never be satisfied with what others tell you… You have to go up to your mirror, actually stare at yourself, actually see what makes you the person you are, and tell that reflection that you are beautiful. One thing I will tell you is that you have every right to feel beautiful.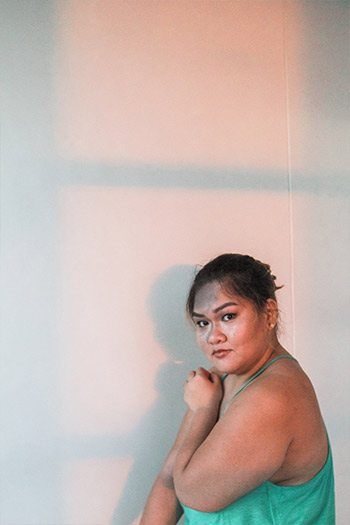 ADVERTISEMENT - CONTINUE READING BELOW
"It's not going to happen overnight. There are going to be days when it's going to be hard to look at that reflection. But do it because I promise you that one day you will look at yourself and no longer see your imperfections as imperfections anymore. I realized that the green stuff on my face make me stand out in a crowd.
"People might forget my name, but they never forget my face. More often than not, it works to my advantage. My stomach might be bigger than others, but then I realized it gives me more of me to love. All 200 and more pounds of me.
"Once you've come to that point of self-love, share it. Share that magic with others because there will always be someone who are yet to find that magic within themselves.
"Oh, and don't forget: To feel good about yourself, do good things too. That's the secret ingredient. You can't call yourself beautiful if you how you treat others (and yourself) is ugly."
ADVERTISEMENT - CONTINUE READING BELOW
Comments
Load More Stories