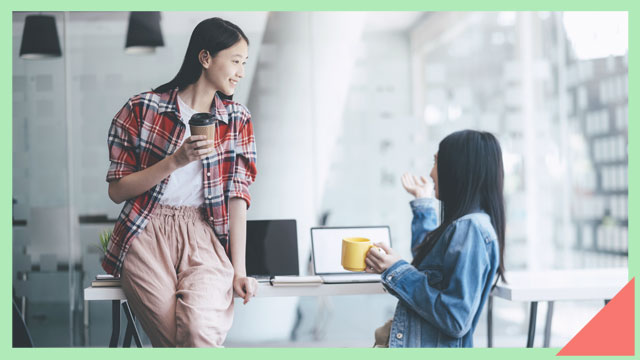 The first day of work after a long holiday is usually the hardest, simply because you're still in total vacation mode. But of course, there are bills to pay and responsibilities to return to, so you pretty much just have to pick up the slack.
ADVERTISEMENT - CONTINUE READING BELOW
The thing is, you don't have to grit your teeth while doing so. A small change in perspective can actually help you smoothly transition into the grind. Instead of making your first day—or your first week—back on your desk grueling, here are things you can think about that you can be grateful for:
CONTINUE READING BELOW
Recommended Videos
You have a job.
You may at times feel like you're better off somewhere else, but admit it: aren't you glad you're employed? Sure, your job may be stressful, but if you think about it, not having a job is even more stressful. And if you feel like resigning soon and you know that your reasons for doing so are valid, then at least you have the choice to up and go, as well as an ample amount of time to prepare your plan B before exiting.
You're earning.
Suweldo is life, isn't it? And if you're smart about it, there's enough money for you to invest in wealth-building vehicles—not to mention to book your next vacation with.
ADVERTISEMENT - CONTINUE READING BELOW
You're coming in with a refreshed mind.
A long holiday can do so much for you. In fact, a Business Insider feature notes that "after about three days of vacation, you can speed up your reaction times significantly." Moreover, "the best creative juices can come from adventures," and this is backed up by science. Basically, when you're well-rested, you're more productive.
You're back together with your office BFF.
Granted that you and your office BFF didn't go on a holiday together, going back to work means you're back in each other's arms! (Hello, lunchmate and samgyup-mate!) FN tip: don't forget to bring home pasalubong.
You've got the chance to actually be better.
If you choose it, your much-deserved physical and mental R&R can be your jumping-off point to becoming better at work. Think of it as a reboot: you're starting with a clean slate, and if you will it so, there are so many things you can do to make things better, which in turn, will make you better.
ADVERTISEMENT - CONTINUE READING BELOW
H/T: INC
Load More Stories