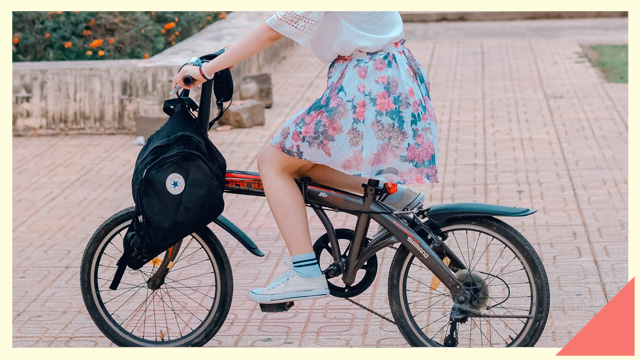 Workers are buying bicycles these days since public utility vehicles are still banned from the roads due to the COVID-19 quarantine. Biking to work seems to be the best solution, but the problem is not everyone learned how to ride one properly during childhood.
ADVERTISEMENT - CONTINUE READING BELOW
CONTINUE READING BELOW
Recommended Videos
Case in point: I personally never got rid of my first bike's training wheels. I only "learned" how to bike in college—a belief that was immediately slammed when I tried mountain biking during an out-of-town trip. It's only now that I am well in my 30s that I'm trying to get the hang of it. 
The important thing to know, however, is that it's never late to learn. So here are a few things that I took note of in my journey to rider-hood:
Join biking communities.
There are hundreds of biking communities in the country, and if you're just beginning to learn, it's best to join one. On these forums, you're free to ask about the right kind of bike to purchase, source for reuputable accessory stores, and get information regarding road rules and regulations. The biking community in general is very open, so don't be shy to contribute to the discussion!
ADVERTISEMENT - CONTINUE READING BELOW
FN Tip: The Firefly Brigade is a group of long-time biking advocates. They usually share helpful tips on their Facebook page in case you need them. 
Hot topic: 6 Self-Defense Moves for Women Who Commute Alone
Know the law.
As with drivers of four-wheeled vehicles, bikers have to adhere to general traffic regulations. Aside from being familiar with road signs and other rules, you'd also want to read about hand gestures for cycling which can keep you, and the driver or rider behind you, safe. Check out this summary to get you started.
Choose your bike well.
There are so many kinds of bikes, so you'll want to pay attention to your options. You have road bikes, mountain bikes, commuter bikes, folding bikes—you'll want to ask the biking store (and your community, if you've joined one) you're in touch with about what's best for you.
For your work commute, you may want to get a commuter bike, but if you're planning to carry them on board trains, a folding bike is a good pick. Road-worthy, brand new commuter bikes can go from P12,000 to P40,000. Folding bikes are the same. There are stores, however, who sell second-hand bikes at lower prices, but ask around first to make sure you're dealing with legit sellers. Remember, this is your mode of transportation to work. It has to be sturdy and safe. 
ADVERTISEMENT - CONTINUE READING BELOW
TRY: Bambikes, www.bambike.com
Make sure to invest in safety gear.
It doesn't matter if you'll be just biking through streets near your home, you have to have safety gear—a helmet, knee and elbow pads, the works. You'll never know what's around the corner, even if you're following road rules to the letter. It's always better to be prepared.
Hot topic: 10 Cities With the Best Work-Life Balance (and the Worst)
Don't forget your sunblock!
Always apply sunblock whenever you're heading out. Even if you're just starting on your bike, and aren't going far, keep your skin protected from harmful UV rays!
Know that there's nothing to be embarrassed about learning how to ride a bike as an adult.
So what if you're not bike-proficient? At least you have the guts to learn. Learning how to bike means accepting the fact that you'll fall flat on your face a few times and get a few scratches here or there, but remember, it's all part of the learning process. There's nothing more exhilarating than being able to pedal through your first block—just remember to gently press the breaks, lest you topple over.
ADVERTISEMENT - CONTINUE READING BELOW
FN Tip: Don't wear flip-flops while practicing. Wear sneakers for better feet protection. 
TRY: Nyfti Bicycles
Turning is harder than it looks.
Once you get to actually ride a bike in a straight line without falling, you'll still probably have a hard time turning. Yep, that's another skill you need to learn, because it can be quite tricky.
Once you get the hang of it, you'll want to do it all the time…
There is something about biking that gets you giddy. Maybe because it reminds you of being a kid, or maybe because it's exercise and your endorphins are kicking in. No matter what the reason is, biking affords you the freedom to go to places you need to go to (like the office) on your own power, without having to drive a car. Moreover, it's a clean and cheap way of commuting.
ADVERTISEMENT - CONTINUE READING BELOW
…But before you get there, you'll fall a lot, and that's okay.
Getting up when you fall down is almost a cheesy cliché, but it's literally true when you're learning to ride a bike. Turning it into a metaphor during these dark times, getting up and going on pedaling is one of the things we can do. There will be a few scrapes, but keep at it. We need to keep at it if we are to learn and be better. Padyak lang lang padyak. In transport and in life, we'll all eventually get to where we're supposed to be.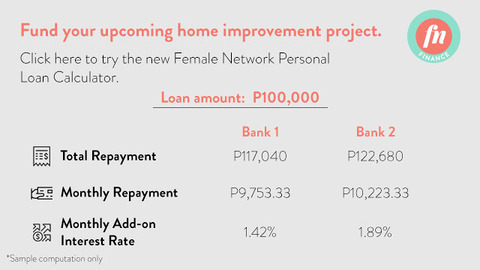 Comments
Load More Stories