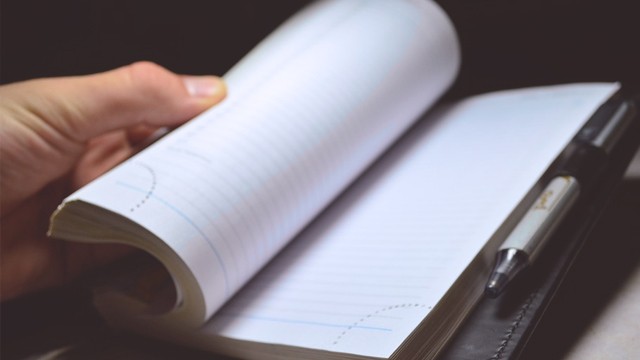 Insomnia -- a disorder which makes it very hard for a person to fall asleep -- is very common especially among women. According to the American Sleep Association, one out three adults develops acute or short-term insomnia, while one of ten has chronic or recurring insomnia.

A lot of things can trigger this disorder. It could be something as simple as using screened devices a few minutes before going to bed, to something more worrisome like a heart disease. Nevertheless, you can't really treat something that you aren't sure about, so if you really want to know if you're suffering from insomnia, try starting a sleep diary.

According to Brandon Peters, MD on Very Well, a sleep diary is a "paper or electronic record that is used to track your sleep patterns over a period of time." You can start your own by answering these questions daily:

ADVERTISEMENT - CONTINUE READING BELOW
What time did you go to bed?

How long do you think it took you to fall asleep?

How many times did you wake up?

How long did you stay awake before falling back to sleep?

What time did you wake up for good?

Did you feel rested when you woke up this morning?

Did you take any naps?

What time did you take a nap?

How long was your nap?
Keeping a sleep diary for at least a couple of weeks is a good way of becoming aware of your sleeping habits. If you notice that your sleep patterns are erratic and that you haven't had uninterrupted sleep for quite some time, your diary is also something that your doctor can use to diagnose exactly what kind of insomnia you have as well as what treatment you need.

It's also important that you commit to a few lifestyle changes if you want to be able to rest well at night. Try lessening your alcohol intake, having a set time before going to bed, and avoiding your phone, the television, or any screened device shortly before bed time.
Load More Stories