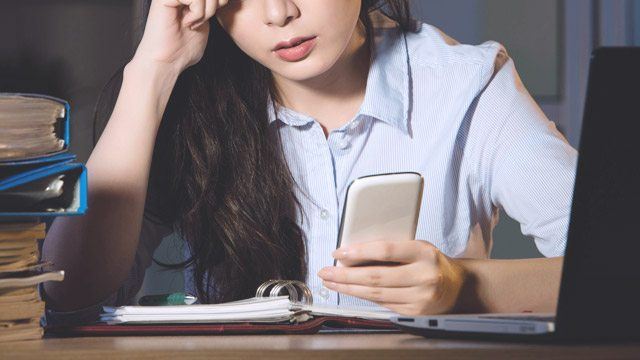 Have you ever wondered why there are not enough hours in a day to finish all the things on your checklist? Or you may be staring at the bottom of an empty cocktail glass on a Friday night thinking why you work so long and hard but still can't have enough time or money for that Maldives trip you've been planning?
ADVERTISEMENT - CONTINUE READING BELOW
Well, it turns out that you're not just imagining things. According to the World Economic Forum's Gender Gap report, men come off being better paid for putting in 7 hours and 47 minutes of work a day, while women who average 8 hours and 39 minutes only get paid for approximately five hours of labor a day. The rest is unpaid work, which includes maintaining homes, running errands, and caring for children.
CONTINUE READING BELOW
Recommended Videos
"In many societies, even as women have entered the labor force, they have also retained primary responsibility for unpaid work such as care-giving and household chores," the report states. Women work and shift their schedules more in a day because they are always expected to be the primary caregivers of their families, not men.
In the US, working women experience a "pay cut" of 4% per child. That means that in order to balance a career and kids, mothers have to take on a much easier but lower-paying job so that they won't be as tired coming home to take care of their families.  Little things like getting to work late because you had to take the kids to school first take away a significant amount of salary when added up.
ADVERTISEMENT - CONTINUE READING BELOW
The good thing is that governments and companies are putting in place forward-thinking practices that equalize work and pay among men and women. Locally, Filipinas, who see their femininity as their strength and who have strong support groups within their extendend families, may have it better than a lot of women in other countries.
In the Philippines, the Expanded Maternity Leave Act, which extends maternity leave to 120 days, has been recently approved by the Senate. Several companies based locally also push for equality in the workplace through employee education and policies that involve better parental leave systems, flexible work schedules, output-based work metrics, and high-quality childcare assistance—solutions that the report recommends.
To help ease the bulk of your unpaid work, you may want to start delegating some of the load to your loved ones, and don't feel guilty about it! Asking for help isn't a crime, and it will benefit not only yourself, but your family as well. After all, a well-rested woman can be more productive than one that's tired and frustrated.
ADVERTISEMENT - CONTINUE READING BELOW
Moreover, the next time you're offered time-off from work, relax and take it! With all the responsibilities you have, you definitely deserve a break.
Comments
Load More Stories