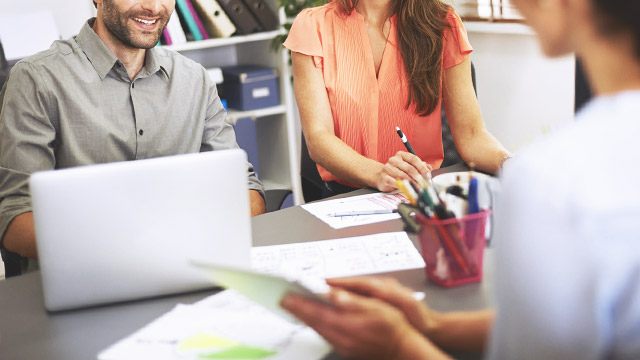 While it may be hard to believe sometimes, the Philippines is still considered a good country for women--career-wise, at least. Based on an October 2016 report by the World Economic Forum, the Philippines ranks 7th out of 144 countries that provide women with enough health, education, political, and economic opportunities.
ADVERTISEMENT - CONTINUE READING BELOW
But while women enjoy great standing locally, there's one issue that is rarely discussed due the lack of venues to do so: pay equality. In a recent round table discussion for Women's Month, Accenture Philippines has revealed data from their latest research on gender salary difference that covered more than 28,000 men and women and spanned 29 countries.
Pay differences between genders are more rampant than what people may think, especially since it's been considered taboo to talk about salaries among colleagues. This culture seems to work more against women, as according to Senior Managing Director and Lead for Accenture Technology Philippines Ms. Ambe Tierro, "Men in paid employment today earn $140 (P7,024.50) for every $100 (P5,017.50) a woman in paid employment earns." Moreover, women are less likely to have paid work than men, which contributes to a "hidden pay gap": for every $100 (P5,017.50) that a woman earns, a man earns $258 (P12,945.15).
A lot of women are being paid much less than men, and they most probably don't even know about it. While the government, as well as many businesses and academic institutions work to change this culture of inequality, the study also said that you can pitch in by doing something that you've been doing for a long time–being ahead of the game. Here's how:
Improve your digital fluency
Don't just use the Internet to check into the lives of your friends and to comment on online trolls. Use it to keep yourself informed on current trends in your line of work.
Have a career strategy.
And by "career strategy," we mean having the drive to get to the top of the ladder. As author Norman Vincent Peale once wrote, "Shoot for the moon. Even if you miss, you'll land among the stars."
Aquire advance tech skills.
As tech-related jobs are hot this 2017, why not apply for an online course and learn how to code and develop apps? Going beyond what you already know can make you even more competitive.
ADVERTISEMENT - CONTINUE READING BELOW
Remember that it's very important for you to assert yourself and to know your worth so that you can demand for what you know you deserve. Don't be afraid to ask about what's going on. Blaze a trail for other women to follow, and when you get to the top, teach them how to push towards their own goals.
"You lift as you rise," says Ms. Ambe, and in doing so, you accelerate the reality of equality in the workplace.
Load More Stories