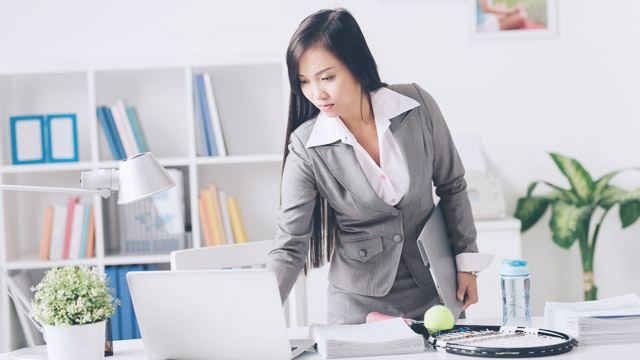 Just when you thought that we've come far with regard to women being treated equally in the workplace, science reveals something that bursts your bubble. Researchers from Munich's Technische Universitaet have found that women who appear cheerful and who smile a lot are less likely to be promoted than those who don't.
ADVERTISEMENT - CONTINUE READING BELOW
CONTINUE READING BELOW
Recommended Videos
Based on several studies which looked into how potential leaders in business in academe were chosen, the findings showed that men and women behaving the same way were often judged differently, and the sad part is that women were also the ones who were more critical of other women making corporate decisions. This pushes the idea that women who intend to become managers need to play the part gender-wise—they should look and act "more manly" by appearing "proud rather than cheerful, which is a sign of willingness to lead."
"Leaders should be assertive, dominant, and hard-lined; women are seen as mediators, friendly, social," explained study leader Professor Isabell Welpe. "There is still the belief that men in leadership positions show more assertiveness towards their staff. The surprising thing is that some female stereotypes are more reinforced in the minds of women themselves—for example their tendency to accept a dominant leadership style in men... Women who looked cheerful were judged to less willing to lead."
ADVERTISEMENT - CONTINUE READING BELOW
These findings are very daunting especially since there are still some companies that opt to pay women workers less than their male counterparts. The silver lining is that Filipinas are becoming more and more aware of their true roles as movers and shakers of society. A recent J. Walter Thompson study has noted that 94% of Filipinas find it important to have female role models to guide the younger generation, with 85% believing that there has never been a better time to be a woman and 80% confident that they will eventually reach success. The call for diversity in the workplace has never been louder, and this is visible in women in positions of power, such as Unilever's Chief Human Resources Officer Leena Nair, Standard Chartered Bank's Chief Executive Officer and Head of Global Banking Philippines Lynette Ortiz, and Bataan First District Representative Geraldine Roman.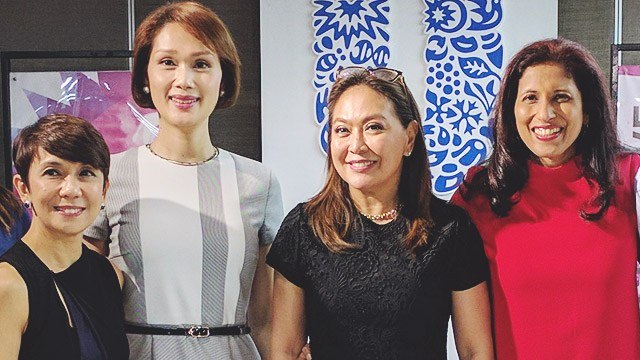 ADVERTISEMENT - CONTINUE READING BELOW
During #Unstereotype, a symposium on changing biases and mindsets in the workplace hosted by Unilever, the three power women shared how to assert oneself as women while still being inclusive.
"In the workplace, we just need to accommodate different requirements and different needs of men and women," shared Lynette. "You accommodate people that just have other priorities, and still are able to work and contribute to the workforce." She also noted the importance of finding support, especially when your other priorities come into play. "A lot of self-reflection is needed, internally, within an organization. But it's really all about making sure you are heard get yourself seated on the table, and rally around people who can sponsor you and mentor you."
Similar to Lynette, Leena explained that inclusion is the responsibility of every employee. "Inclusion is for every one and by everyone. Biases exist everywhere. Stereotypes exist everywhere. My one message is each one of us has a role to play. If you make it easier for others, others will make it easier for you, and together we can build a better working place."
ADVERTISEMENT - CONTINUE READING BELOW
But it was Geraldine who managed to simply encapsulate how you can deal with judgement within and outside the boardroom: "Just don't mind them," she said. "Just live your life with utmost normalcy. Comply with your obligations. Forget that you're a woman, transgender, LGBT… And prove them wrong little by little, day by day."
Comments
Load More Stories