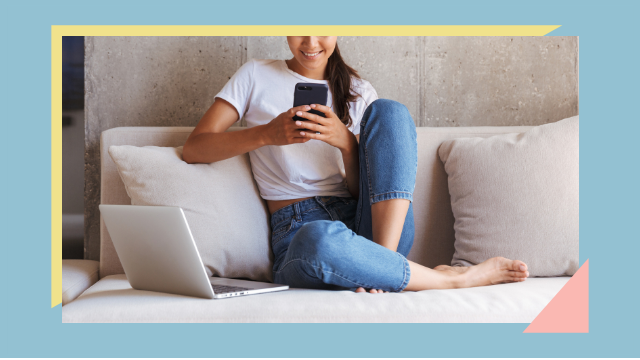 While not all of us are ready to invest, we can still take control of our finances by cutting down our general living expenses. And one significant expense that can add up if we are not careful is our mobile phone bill.
Although we can always choose a postpaid plan that's tailored to our budget and lifestyle, there are other ways that we can reduce our bill and maximize the package we signed up for. 
How Can I Lower My Cellphone Bill?
Want more savings in this area? Here are ways you can lower your mobile phone bill. 
1. Get off subscriptions that you don't use
One of the simplest ways to save on your phone bill is to unsubscribe from apps and services that don't serve you. Although it may appear that you got some of these apps for free, you have to keep track of the duration of these freebies as you may find yourself getting charged for something you didn't intend to register for in the first place.
ADVERTISEMENT - CONTINUE READING BELOW
2. Adjust your Netflix and YouTube data settings
If you use your cellular data for streaming, even just occasionally, you'd want to tweak the app's data settings on your phone to ensure that your app won't accidentally run on data even when you have access to a wifi connection. For Netflix, you can also set a specific limit on your data usage.
3. Consider switching to a different plan
If you've had your postpaid plan for years, it may be time to rethink whether you can use all the items included in your current bundle. For example, do you really need unli call and text? Or are you more of a Viber user and need more allowance for that instead? Is your cellular data allocation enough? Or do you find yourself going beyond its cap and paying extra? A plan with more mobile data and less of what you don't need might be more cost-effective.
4. Opt out of gadget care or other similar device protection plans
Gadget protection plans are nice to have but are not essential. Although they typically don't cost that much, you don't need the added expense if you're not the type to mishandle their handset anyway. 
5. Take advantage of promos and discounts
Keep your eyes peeled for promos and discounts and avail them when you can. You never know when a good deal for that particular phone or subscription on your wishlist will come along. 
Doing a thorough review of your mobile phone usage might seem like a hassle at first, but all this penny pinching will be worth it once you see the impact of adjusting this particular area of expense in your cash flow. 
READ MORE: 
How Exactly Do You Become a Rich and Successful Woman?
15 Signs You've Finally Mastered Handling Money in Your 30s
8 Money Mistakes To Avoid, Based On Real Women's Stories
Simple Ways to Save at Least P12,000 by the End of the Year
Load More Stories