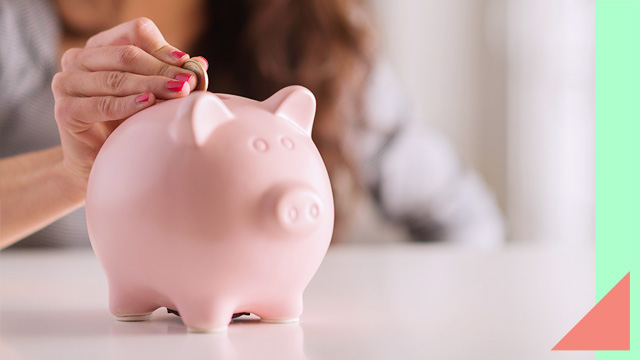 The new year is always a good chance to set new financial goals, and you don't even have to go big right away: a lot of things have happened in the past 12 months, so don't feel so bad if you can't afford to put a huge lumpsum into bonds or other similar investments. The simple act of saving money is definitely a good place to (re)start, especially if the habit of setting aside money has fallen to the sidelines.
ADVERTISEMENT - CONTINUE READING BELOW
Saving up at least P12,000 by the end of the year is a comfortable goal. The point is to be able to rebuild the habit so that you'll have another pocket to pull out from in case you need extra cash. Here are a few easy ways to do it:
1. Set aside P1,000 a month
Total by the end of the year: P12,000
This is probably the most straight-forward way to go about it. When your income arrives, just make sure to transfer P1,000 to your savings account or put it in a jar you know you won't open until the end of the year. If you get your salary every 15th and 30th of the month, you can also set aside P500 per pay day if P1,000 outright is a bit tight.
2. Set aside P35 a day
Total by the end of the year: P12,775
Sometimes, a whittled down amount may be easier to work with. If P1,000 a month is hard, try going for P35 a day. You can do it in such a way that all the coins you get for the day that will amount to P35 will go to a piggy bank. If you don't have enough barya on a certain day, make sure to put in more the following day. This method also earns more than the first—just remember to head to a nearby bank to have them changed to bills at the end of the year!
3. Remove from cart, add to savings
Total by the end of the year: Depends on how much you've "added to cart"
It's undeniably fun to buy stuff online, especially during those monthly sales on shopping platforms, but think about it—how many of those you've added to cart do you actually need? Check the amount of items you can do without, and instead of buying them, put their cost into your savings account. So for example, you want to buy your nth eyeshadow palette (which you don't really need) and it costs around P1,250. Instead of getting it, remove the palette from your cart and put P1,250 into your account or alkansya. You'd be surprised at the amount you'll be able to save.
4. Skip meal deliveries
Total by the end of the year: If you spend P150 on a Saturday and another P150 on a Sunday and you do this every weekend, you'll earn around P15,600 by the end of the year
ADVERTISEMENT - CONTINUE READING BELOW
Having meals delivered is nice since you don't have to cook. The thing is, the cost of these meals accumulate to a huge amount, which could have very well gone to your savings.
Having food delivered is fine once in a while, but if it's become a habit, then you may want to wean yourself off it. Whenever you're itching to order your next meal online, check the menu and see how much the total is. Like the "remove from cart" technique, put the amount you're supposed to pay into your piggy bank instead.
BONUS: For those who have managed to save their 13th month pay, get a time deposit
Total by the end of the year: Depends on how much you decide put in
If you already have an existing savings account or if you've you managed to save your 13th month pay and you want to grow it, moving your money to a time deposit may be a smart choice, as it's it earns bigger interest than a regular savings account. The pro is that it's forced savings, so it'll grow what money you already have. The con is also that it's forced savings, and you're not allowed to pull it out until the term is complete, so make sure that it's money you can forget about for, say, six months to a year. The earnings will be worth it, though! You can read more about it here: Is a Time Deposit Better Than Having a Savings Account? 
ADVERTISEMENT - CONTINUE READING BELOW
Load More Stories