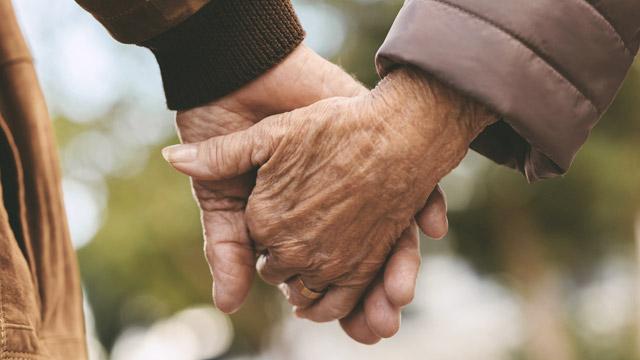 Love decides when it will arrive—it may be in your 30s, 40s, or in the case of John and Phyllis Cook, your 100s!
The couple met in a senior living facility in Ohio, U.S.A. Both have already lost their spouses, but consider each other lucky to have been given another chance at romance. In a CNN report featuring an WNWO interview, Phyllis said, "We fell in love with each other. I know you think that may be a little bit farfetched for somebody our age, but we fell in love with each other."
ADVERTISEMENT - CONTINUE READING BELOW
CONTINUE READING BELOW
Recommended Videos
The two dated for about a year before getting married in a courthouse. "It wasn't the plan, but we got here and they said, 'we could marry you here.' I said 'good, let's get it over with,'" said John, who just turned 100. Phyllis would be turning 103 come August 2019.
ADVERTISEMENT - CONTINUE READING BELOW
Marrying later in life
John and Phyllis may have remarried after their spouses have passed on, but this doesn't discount the fact that love can happen at any age, and if it were to happen to you for the first time when you're past your 20s, it's totally fine.
Marrying well into your 30s, 40s, and onwards has a lot of perks. According to Psychology Today, "divorce is 50 percent less likely for someone who is 25 years old when they wed, as compared to someone who gets married at age 20. Until now, this dramatic decrease has been seen as the beginning of a downward slope that keeps on decreasing, though at a somewhat slower rate, through our 20s, 30s, and beyond."
In addition to this, those who marry later "were least likely to report depressive symptoms midlife." This can be attributed to the idea that people tying the knot in their 30s and beyond are more likely to know themselves better, be more secure in their careers, have multiple sources of income, and have more realistic expectations of their partners.
ADVERTISEMENT - CONTINUE READING BELOW
Interestingly, people who wish to get married late are actually more invested in preserving marriage than most.
"People are not postponing marriage because they care about marriage less, but because they care about marriage more," says UCLA social psychology professor Benjamin Karney in a New York Times feature. Couples first want to be better versions of themselves prior to fully sharing their lives with another person. And honestly? That's not a bad thing at all.
Load More Stories