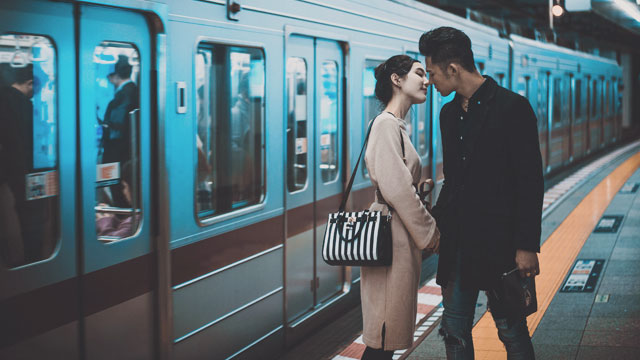 We all know that the first few months of a relationship are all about romance. During your "honeymoon stage," you and your beau are totally sweet with each other, maybe a bit clingy, but it's all because you're both still high with your new status as a couple. But as time goes by, you mellow out and fall into the process of actually maintaining your relationship. The effort is definitely worth it, but it isn't all peaches and cream. Here are a few things that everyone coming into a mature, long-term commitment should be ready for:
ADVERTISEMENT - CONTINUE READING BELOW
You'll frequently get annoyed at each other.
It's true that the more you get to know each other, the more you find things to love, but you also discover more ticks to get really annoyed at. Small habits such as being chronically late for dates or, for those who are living together, forgetting to properly flush the toilet after a number two can cause a lot of spats which can escalate into something bigger. You'll need to remember that the learning never ends, and it's about respecting each other's personalities enough to actually compromise.
Aside from learning how to compromise, you'll need to learn to sacrifice.
There will be things that you need to give up in order for your relationship to grow. These could be simple things like skipping merienda with your friends to help your partner with an errand, or as complicated and drawn-out as giving up a bad habit. Here's the trick: don't sacrifice to the point of martyrdom. Magtira ka lagi para sa sarili mo. You don't give up your happiness for anyone, not even your partner, because you can't give more if you're running empty. To make things work, the two of you need to adjust to and with each other. Think of it as putting in coins in the jar that is your relationship—since the two of you are investing in something important, you'll each need to put in part of yourself in it.
CONTINUE READING BELOW
Recommended Videos
There will be times when you'll be too busy to feel kilig.
You're both career-oriented individuals, and it's not all that time that you'll get to answer sweet nothings over Messenger. You'll have to adjust to each other's schedules, especially if you work high-stress jobs that require one or both of you to be on top of everything 24/7. Having crazy jobs just means that you need to plan your time together better and hold it sacred—no work, no phones, no distractions.
There will be instances when you'll want to end things.
Let's be real: it'll cross your mind during some of your relationship's lowest points. You'll have huge fights that will make you question if everything you're doing is even worthwhile. These are moments of decision wherein you realize the value of what you have, and you manage to see things through in spite of everything.
ADVERTISEMENT - CONTINUE READING BELOW
You promise more than your forever—you promise your every day.
"Forever" is a romantic concept, but true love is a decision you make on a daily basis, whether consciously or not. You don't stay with one person because you're used to each other. You stay because you know that you still have so much to offer. Love is the continuous affirmation of your commitment because honestly, you can opt out anytime even if you're married. Having that choice is a fact of life. But to wake up every morning deciding to grow with your significant other, to take the time and effort to build your lives together, and to promise to be with that one person no matter what happens—that's the kind of love you'd want to have. As Scott M. Peck wrote in his book The Road Less Traveled: 
"Love is the will to extend one's self for the purpose of nurturing one's own or another's spiritual growth... Love is as love does. Love is an act of will—namely, both an intention and an action. Will also implies choice. We do not have to love. We choose to love." 
ADVERTISEMENT - CONTINUE READING BELOW
H/T: Her
Load More Stories