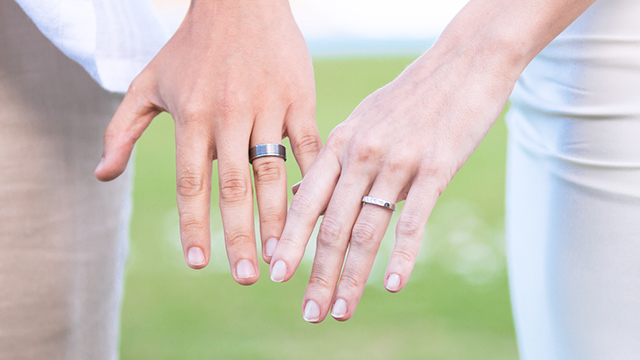 Some time ago, I attended a wedding where the combined age of the bride and groom was 100 (not kidding—they even made it a question during the reception's trivia portion). As expected, the father and brother of the groom cracked a few jokes about waiting a long time for the day to come, but everyone also talked about how it was clearly worth the wait. The night was filled with love and friendship, the program was kept simple yet elegant, and the guest list wasn't so big that the affair felt impersonal.
ADVERTISEMENT - CONTINUE READING BELOW
We get a lot of messages from our readers about finding love and being worried about being single in your 30s, which is why I found this wedding to be quite inspirational. If you're worried because you feel like the clock is ticking, do not fret. Here are just some of the reasons why it's okay to wait until later in life before tying the knot:
You're more confident and secure with yourself
Even Gloria Diaz once joked to her niece, Jess Wilson, that she shouldn't feel pressured just because her younger cousin (Gloria's daughter) Ava, got engaged in her 20s. "Best to marry at 45," she quipped. (Gloria herself was in her 40s when she began a relationship with her now partner of 21 years, banker Mike de Jesus.)
When you're older, you're more confident about who you are, which makes it more likely that you'll find a partner who can truly match your wits. You're more independent, and are less likely to take sh*t from someone who treats you less than you deserve.
CONTINUE READING BELOW
Recommended Videos
You feel less pressure to please other people.
This doesn't just apply to weddings as it's something that naturally comes with age. By this point of your life, you're more capable of prioritizing what truly matters, as opposed to bending over backwards just to make sure you don't disappoint anyone.
You've trimmed down your circles to real friends who have stood the test of time.
With age comes more enlightenment and less toxic people (if you managed to cut them off over the years, that is). This way, your wedding won't be filled with acquaintances you won't really care about in a few years' time. Of course, getting married later could also mean more people if you were blessed enough to be surrounded by good company most of your life—in which case, consider yourself lucky and just make sure to focus on the logistics. That said...
You're likely to be more financially stable.
And literate! You've already established your career, and have probably already made several smart investments over the years. It's empowering to enter a marriage having made your own money already, and another plus is you have more insight on budgeting that you can apply into how you manage your finances as a couple. 
ADVERTISEMENT - CONTINUE READING BELOW
And on the topic of weddings, we've said this over and over again: A wedding is not worth going into debt for. No matter what age, it's important to plan a wedding you can afford. If you want to wait a little later in life to have your dream wedding, why not! 
Less people will have a say in your wedding plans.
It's common for traditional Filipino families to have so many people involved in planning a wedding, which can lead to a lot of unnecesary stress. In your 40s, people trust you more (a bit ageist, isn't it?) and are less likely to impose their preferences on you. 
You can still start a family of your own.
Aside from the fact that you can still natually get pregnant in your 40s, there are many other ways (and treatments) to help you complete your family should you choose to have kids. An article on Smart Parenting even featured a couple that fostered four children, and later on adopted an abandoned baby when the mom was 53 and her husband was 58 (the couple also had four biological children prior, making them parents to nine kids in total!).
ADVERTISEMENT - CONTINUE READING BELOW
Remember, don't settle for Mr. Right Now just because you have a 10-year plan to follow. Take the time to get to know yourself and your partner, and save yourselves years of misery just because you felt pressured by your friends' SDEs on social media. You do you, ladies! Take your time.
Load More Stories