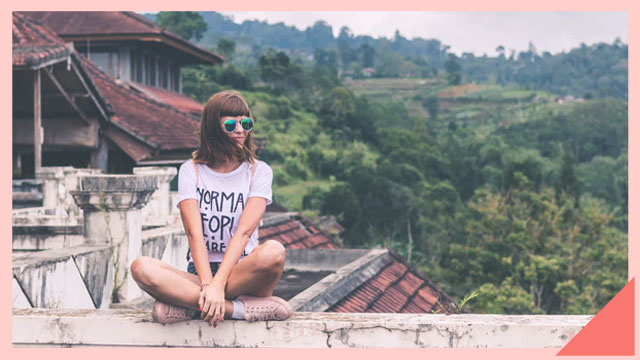 Traveling affords a different kind of joy. I mean, if scoring a flight during a seat sale is enough to make most of us excited, what more the actual vacay, right? But just how much happiness can an adventure give you? A 2016 survey commissioned by Booking.com says that it's a pretty insane amount—more so than your actual wedding day.
ADVERTISEMENT - CONTINUE READING BELOW
Based on the answers of 17,000 people from 17 countries, planning to travel and the journey itself gives one an "emotional lift." In fact, 72 percent of those surveyed say that "they get a kick of excitement just from researching where to go on a holiday," with 56 percent confessing that they are happiest when booking a trip.
Anticipation of a holiday plays a huge role in putting a person in a good mood. Eighty percent get giddy just by researching new destinations, 52 percent love planning and shopping for their travel OOTDs, while 39 percent get excited just by thinking about their upcoming vacation.
Finally embarking on a holiday dramatically ups a person's happiness. In fact, 49 percent of those surveyed say that traveling has given them more happiness than getting married. Traveling has even trumped engagements for 45 percent, and having a baby for 29 percent of participants.
According to luxury travel planner Winnie So on CNN, "Travel makes us happy, because it promises us the self-discovery." This is further explained by Cornell University study featured on Traveler.com.au, which notes that "spending money on experiences is more likely to bring you lasting happiness than spending money on material objects. The reason being that people 'adapt' to physical objects—meaning the things you've bought will bring decreasing amounts of happiness as time goes on and you get used to having them around—whereas those one-off experiences will be looked back upon with joy that only increases."
This just goes to show that you can create happiness on your own, and it can be as simple as filing your vacation leave and going on another adventure.
Happy landings!
H/T: Brightside
Load More Stories