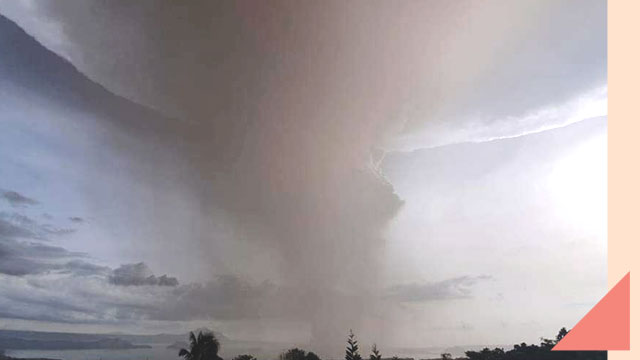 If, aside from donating funds and relief goods, you're looking to pitch in with the Taal efforts, here's one thing you can easily do: help scientists and science students measure ashfall in your vicinity.
ADVERTISEMENT - CONTINUE READING BELOW
The Environmental Pollution Studies Laboratory of the University of the Philippines in Diliman is calling all citizens in areas affected by ashfall to help with research: "Before you clean up the ashfall in your garden, front/backyard... WAIT," the institution posted on Facebook. "Would you like to know the extent of ashfall in your area? Would you like to contribute to Science?
"Take a photo of any random, object with full coverage of ashfall, together with a ruler. Make sure that the rules are visible."
CONTINUE READING BELOW
Recommended Videos
Simply message the group on Facebook or email them through epsl_info@iesm.upd.edu.ph, together with your name and complete address (which they noted will be kept private). 
The team will continue to monitor and assess ashfall and its environmental effects. The data will be used to improve disaster response as Taal continues to be active, and in similar events in the future.
For more details in the Environmental Pollution Studies Laboratory, follow them on Facebook or visit their website.
Read more:
ADVERTISEMENT - CONTINUE READING BELOW
Load More Stories