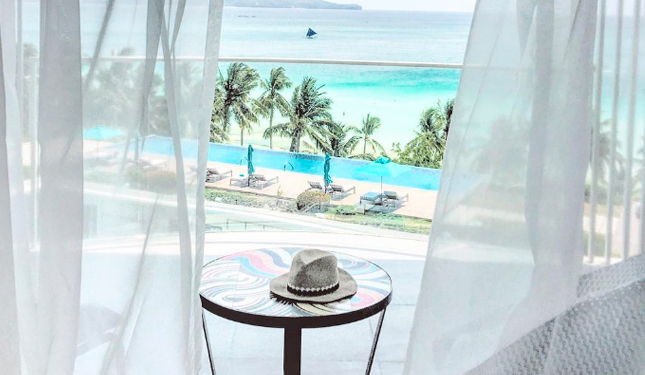 We've found another reason to love the beach! According to a study done by the Michigan State University, living near the ocean can help lower your stress levels.

"The view of blue spaces was associated with lower levels of psychological distress," says co-author Amber Pearson. "The theory here is that viewing blue or green spaces as a backdrop in contrast to an urban environment are actually calming." And although Pearson said that green areas didn't have the same calming effect as the blue ones, it could be "because the study did not distinguish between types of green space."

Marine biologist Wallace Nicholas believes that we all have a "blue mind" and it is "a mildly meditative state characterized by calm, peacefulness, unity, and a sense of general happiness and satisfaction with life in the moment" which is triggered when you're near water.

In his book, Blue Mind: The Surprising Science That Shows How Being Near, In, On, or Under Water Can Make You Happier, Healthier, More Connected, and Better at What You Do, he explains that our brains are wired to react positively to water. "We have a 'blue mind'—and it's perfectly tailored to make us happy in all sorts of ways that go way beyond relaxing in the surf, listening to the murmur of a stream, or floating quietly in a pool."

Aside from its calming effects, studies also show that having a view of the ocean has the potential to improve your mental health and your well-being.

So if you're on planning moving out of the city, consider living somewhere near the water–it's healthier and probably more fun!
ADVERTISEMENT - CONTINUE READING BELOW
Load More Stories