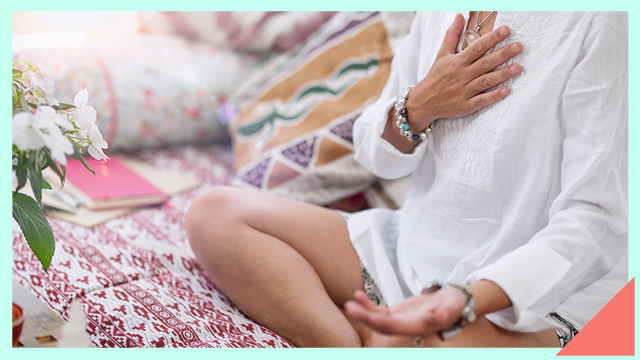 Another weekend spent finishing a report at the office or another all-nighter spent staring at the computer screen? We get it. In fact, we've come to accept that success goes hand in hand with a notoriously hectic schedule, but once in a while, you also need to pencil in a little downtime. Here, we have a few suggestions:
ADVERTISEMENT - CONTINUE READING BELOW
1. If you only have 5 MINUTES, do mindful stretching.
Take advantage of the bathroom breaks to pull yourself together. Take long and deep breaths while extending your arms away from your shoulders or twisting your torso from left to right. Be hyper aware of the way your muscles respond to the movement. This can help ground your thoughts and anchor you to the present. It's not Tai Chi, but it does the trick when you only have so much time to clear your head.
2. If you only have 10 MINUTES, use a meditation app.
You don't need to join an actual meditation class when you have a handy meditation app to guide you through your sessions. Some apps allow you to choose from a male or female voice, while others offer programs that can either help clear your mind or help it focus. Some are perfect for beginners with sessions ranging anywhere from five to 20 minutes, while others can be customized depending on your end goals.

3. If you only have 20 MINUTES, write in your diary.
Keeping a diary or an online journal can be very therapeutic. Aside from helping you make sense of what's going on around you, writing also helps you process your emotions.  You don't have to show it to anyone; you don't even have to keep it. You can, however, edit it or reread it, as your mind changes the way it perceives your life. In fact, war veterans and trauma victims sometimes find it helpful to write down their emotions on paper. 

4. If you have 48 HOURS, go on a retreat.
Another option would be to escape the city and hide away in Baguio or Tagaytay. Spending a few nights at a retreat house can help you think about what you really want to do with your life without the usual distractions. This is also a good opportunity to get to know yourself better.
CONTINUE READING BELOW
Recommended Videos
5. If you have ONE WEEK, embark on a pilgrimage.
If you can get away from work for a longer period of time, consider going on a personal pilgrimage. Choose a route or a destination that has a special or sacred meaning to you and prepare for what could be a life changing experience. Remember, it was during a pilgrimage to Santiago de Compostela that best-selling author of The Alchemist Paulo Coelho experienced a spiritual awakening, which led him to write his first novel.

Photo by Ben Raynal via Flickr Creative Commons
Load More Stories