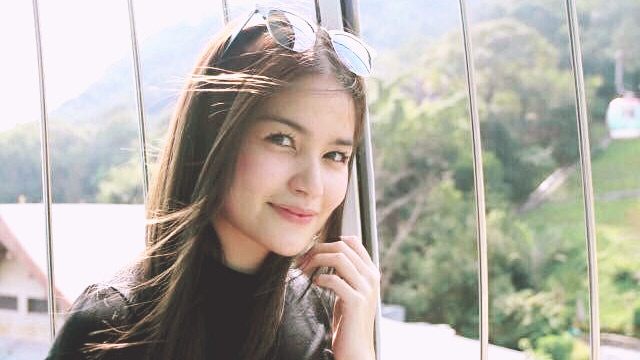 We've already taught you how to look fresh without makeup, but if you're still iffy to go out of your house sans an ounce of makeup, here are surefire tips you can follow to feel more confident with a bare face.
1. Start with a reliable skincare routine.
This is the part that we can't skip and cheat. Prioritizing your skin's health is vital to feeling secure without any makeup on. And remember, no amount of concealers and correctors will beat the natural glow of plump and radiant skin. Clueless on what to use? We tell you how to get used to having a skincare routine if you don't have one to start with here. If you'd prefer to go the low-maintenance route, here's an efficient regimen you can follow. And if you're keen about knowing the *best* things to do for your skin by your 30s, we discussed e-v-e-r-y-t-h-i-n-g you need to know here.
ADVERTISEMENT - CONTINUE READING BELOW
2. Understand that it is good for your skin.
While there's nothing wrong with wearing makeup (we love our pang-kilay, lightweight foundations, blushes, and lipsticks just as much as you do!), it is nice to let your skin breathe every now and then. Doing an occassional beauty detox can improve your skin's health and glow.
3. Focus on other things like your hair and outfit.
For you to still remain looking put together, fix your hair and put on a nice outfit. You may try styling your hair with a scarf just like a celeb, sport messy 'dos, create pretty braids, or keep it simple by just brushing your hair neatly. Also, you don't need to be in expensive clothing to look amazing. Just put on your fave outfit!
4. Cheat...a little.
Okay, when you can't imagine yourself braving the outside world with almost-nothing brows, then by all means, use an eyebrow pencil or eyebrow gel. The same thing goes with putting on a swipe of lipstick to cheer up your complexion. If a zit suddenly pops up, then put a bit of concealer. Select a product for enhancement, but allow yourself to use only ONE makeup product. Again, this exercise is all about boosting your self-confidence and self-love, so start with what you can be comfortable with.
ADVERTISEMENT - CONTINUE READING BELOW
Recommended Videos
5. Love your natural beauty.
When you accept and love what you've got, the confidence will simply radiate—doing so will give you an instant beauty boost! You'll have better posture, happier-looking eyes and a contagious smile!
Load More Stories