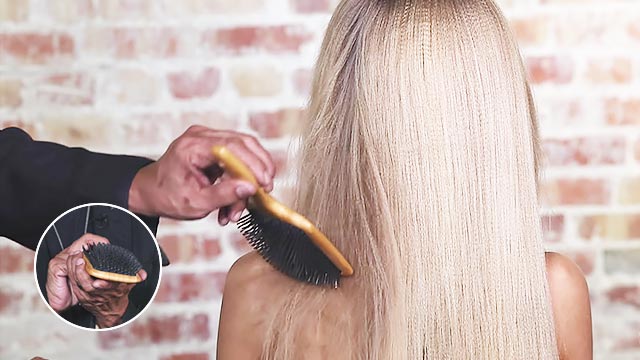 Having tangles on your hair can be annoying, and it's often a painful experience to remove the knots. Plus, one wrong tug can break the strands! We're all in luck because international hair expert Sam Villa shared a trick that professional hairstylists do to unravel the knots without pain.
ADVERTISEMENT - CONTINUE READING BELOW
Picture a regular hairbrush, and instead of stroking it on your hair horiziontally, rotate the brush in a vertical position. This way, the pins would follow the natural direction of the hair and won't pull your hair so much. Lightly brush on the tangle until it loosens up! Voila! Your hair is free from knots.
Watch the whole demonstration below: 
Comments
Load More Stories