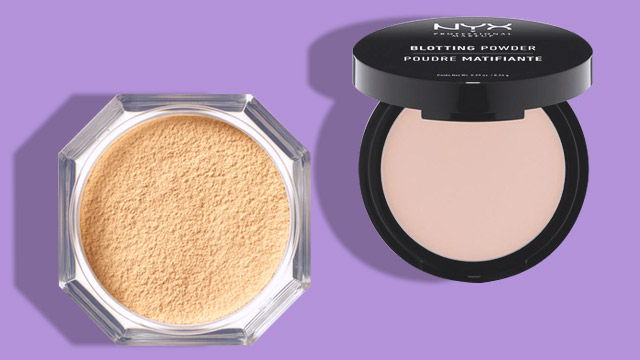 I have combination skin, which means that certain parts of my face are oily while others remain dry. My t-zone is almost always greasy, and since I like sporting bangs, I rely a lot on setting powders that can help lessen the slick on my forehead when I'm wearing foundation.
ADVERTISEMENT - CONTINUE READING BELOW
Setting powders are made of granules finer than your regular powder, and is basically used to lock in your base. It's usually applied on top of your foundation to avoid cakey-ness, but if you're not too big on coverage especially during hot summer months, you can use it over spots you've corrected with a concealer. (I sometimes use it on top of my moisturizer and sunscreen, even without foundation.)
CONTINUE READING BELOW
Recommended Videos
Setting powders are different from finishing powders. While often mistaken for the other, finishing powders are actually used on top over everything else—your foundation, your setting powder, your blush, your eyeshadow (you get the idea) to help smoothen out any large pores. Finishing powders are not as often used as setting powders and they shouldn't be substituted for them, as according to a feature on FrendsBeauty.com, they can cause flash backs, otherwise known as those weird white splotches that appear on your face when your photo is taken with flash.
ADVERTISEMENT - CONTINUE READING BELOW
Best setting powders to try
While setting powders should be used by anyone who works with a makeup base, there are hardworking products that do the double duty of keeping greasiness at bay:
Make Up For Ever Super Matte Setting Powder
P2,000, Sephora.ph
This finely-milled powder is great in mattifying your skin without making it look dry. It gives very good coverage, and can be used as both setting and finishing powder.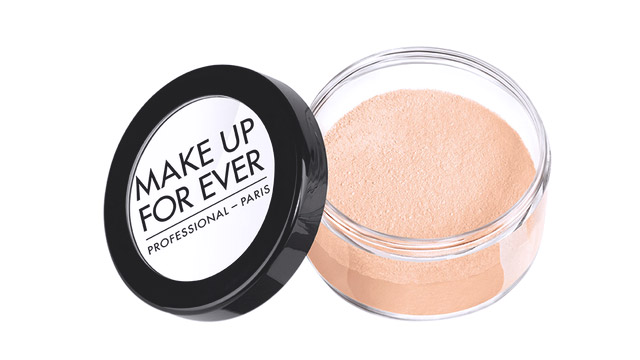 ADVERTISEMENT - CONTINUE READING BELOW
Laura Mercier Translucent Loose Setting Powder
P1,950, Rustan's The Beauty Source
Don't be fooled by how lightweight Laura Mercier's Translucent Loose Setting Powder is, because it really does the job well. Not only does it set your foundation, but it also helps blur out lines and pores, giving you a soft and silky finish while keeping your problem spots matte.
ADVERTISEMENT - CONTINUE READING BELOW
Fenty Beauty Pro Filt'r Instant Retouch Setting Powder
P1,800, Sephora.ph
This setting powder is famous for not giving any flash backs. It's pretty easy to blend, plus several reviews say that it smells good, too! It's best used in areas where your face is the greasiest—if you're using it on dry areas, make sure that it's well-moisturized to avoid looking too matte.
ADVERTISEMENT - CONTINUE READING BELOW
Nyx Professional Makeup Blotting Powder
P620, BeautyMNL
Often used as a setting powder, Nyx Professional Makeup Blotting Powder is known for an even, satiny finish that doesn't settle in or highlight creases. It's also great for quick touch-ups on the go, and it easily controls shine.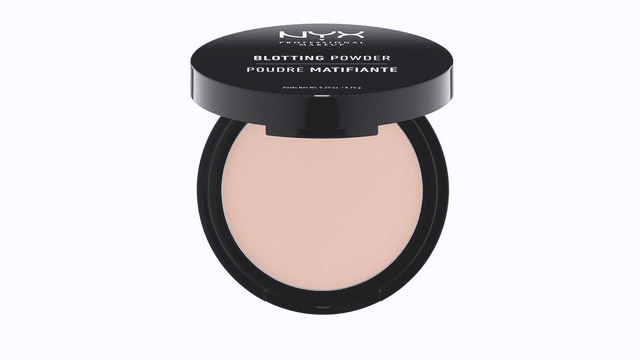 ADVERTISEMENT - CONTINUE READING BELOW
Australis Banana Powder
P595, BeautyMNL
This setting powder is pretty versatile as aside from locking in your base, it easily absorbs oil, mattifies your skin, and can even color correct reddish areas around your nose and the dark circles under your eyes! It's also 100 percent vegan and cruelty-free, so you're pretty much doing yourself and a whole lot of other creatures a service by purchasing this product.
ADVERTISEMENT - CONTINUE READING BELOW
Palladio Translucent Rice Powder
P480, Watsons
Palladio Translucent Rice Powder manages oil and shine without the bells and whistles. This underrated, starch-based powder is great with setting your foundation, and its effects last a pretty long time. Just be careful with bringing this in your kikay kit as the packaging is a bit prone to opening and spillage.
ADVERTISEMENT - CONTINUE READING BELOW
Innisfree No Sebum Mineral Powder
P375, Calyxta
Don't worry if Innisfree's No Sebum Mineral Pact is pretty much white, as it blends easily especially when applied with a brush. It instantly mattifies oily skin, but remember, though, that a little goes a long way.
FN Tip: Why not use it as a mascara base to help boost and lengthen your lashes, as seen below?
ADVERTISEMENT - CONTINUE READING BELOW
Setting powder mistakes you should avoid doing
As much as setting powders can help fix your base, applying your product of choice the wrong way can give you that infamous and unwanted espasol look—cakey, dry, and overly made-up. To keep things flawless and simple, here are a few mistakes you need to steer clear of:
1. Don't pick a setting powder that doesn't match your foundation.
It's pretty basic, but there are some who take this for granted. Unless your powder is translucent, make sure that the tint matches with foundation to avoid having a heavy-looking or even grayish base.
2. Don't go heavy on mineral-based powders
You'll notice upon application that the amount of coverage that mineral-based powders offer is pretty immense, so remember to go easy on that puff or brush! If you're using heavy foundation, best opt for powders that are not mineral-based so you won't look like you've got too much makeup on.
ADVERTISEMENT - CONTINUE READING BELOW
3. Don't forget to blend.
When we say blend, we mean blend everything. Blend your foundation well before you even put your powder on top of it. Blend your powder well and dust every inch you've applied foundation on with it. If you dabbed foundation on your neck, then you should powder it as well. While you may think it's not noticeable, this minimal detail can help make your makeup look more cohesive and finished.
4. Don't let your foundation dry before putting powder.
According to Allure, waiting for your foundation to totally dry before applying setting powder is a pretty common mistake that a lot of women commit. Ariana Grande's makeup artist Daniel Chinchilla says that it's important to apply setting powder while your base is still a little damp: "You should press powder onto your skin with a flat-shaped brush or powder puff. Pressing it on will prevent the foundation from moving around or streaking in the process. It also allows the foundation to set better so it stays on all day."
ADVERTISEMENT - CONTINUE READING BELOW
5. Don't apply setting powder to your whole face when touching up (but if you need to, apply it sparingly).
If you've got combination skin and you often get a greasy t-zone, it's best to only apply setting powder on the oily areas to avoid looking unnaturally matte. Besides, having a bit of sheen and shine on your cheekbones is like having a natural highlight.
If your entire face is often very oily, you can first blot out the excess sebum with a blotting sheet before applying your powder to avoid caking. Focus on your t-zone, and apply sparingly on the rest of your face to retain dimension.
Comments
Load More Stories