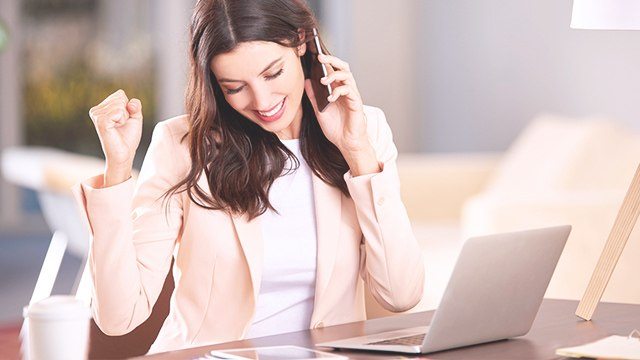 Aside from working hard and saving your income, it's crucial and financially responsible to actively seek out opportunities for your money grow. And investments are a good way to make that happen. So before you get tempted to splurge what extra money you have saved up for the month on another shopping spree, one neat trick I learned is to imagine you're holding several shopping items in one hand, and your cash in the other. If you had P5,000 versus two pairs of shoes, which would you really go for? Chances are, you'll go for the cash. (Unless you really need new shoes, in which case, we've got you covered.)
ADVERTISEMENT - CONTINUE READING BELOW
In order for you not to spend your money on something you can do without, try investing it in the following platforms instead:
1. Agriculture
Seems too far out? Not anymore, thanks to Cropital. According to their website, Cropital is a company that aims "to improve the income and productivity of our farmers through crowdfunding." Through their website, you can invest in a selection of farms every cycle so that the farmers will be able to get all the necessary resources for them to cultivate their land. After the harvest is done and the produce, sold, the capital will then be returned to you, along with the profit shared. P5,000 is the minimum amount for you to be able to invest, and you can always add more in increments of P5,000. 
To learn more, visit Cropital here.
2. Stocks
Thanks to Hollywood and the words "stock market crash," this form of investment can be quite intimidating, especially to newbies. And to be honest, there is a lot to take in. But don't worry, you don't need to wear a suit and carry a briefcase to profit from the stock market. All you need is your capital and a bit of know-how, which you can actually get for free. How? Lucky for you, the Philippine Stock Exchange Academy holds classes every Tuesday at 10a.m. In this two-hour seminar, PSE and investment company representatives give you the basic information you need to get started. You may get in touch with them via Facebook.
CONTINUE READING BELOW
Recommended Videos
Ready to buy P5,000 worth of stocks? Visit COL for more information.
3. Treasury Bills and Bonds
If you're the type who doesn't like taking big, financial risks, don't worry—there are still several investment opportunities for people like you. You may opt to check out treasury bills and bonds. These are units of debt issued by the Philippine government, where you can earn from regular interest payments. You can also get the amount you lent upon maturity. Learn more about them here.
Looking for more options for possible investments? You're not alone. Visit Girltalk to hear about where fellow Pinays are putting their money and share your own experiences!
Load More Stories