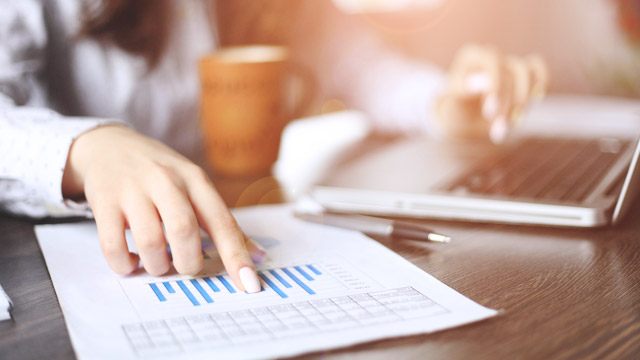 For the longest time, I've been telling myself to invest in stocks, but I never really pulled through with it. "Investing in stocks" sounded so adult, and everybody was like "Yes, that's a good option," but really, how many of us actually know how to go about it?
ADVERTISEMENT - CONTINUE READING BELOW
Recently, I finally attended a free seminar on stocks by the Philippine Stock Exchange Academy. For those in Manila, the Academy regularly holds these classes every Tuesday at 10am in Tektite in Ortigas Center. There are also Cebu classes every Tuesday at 3 pm in the Insular Life Cebu Business Center.
CONTINUE READING BELOW
Recommended Videos
The seminar runs for two hours: a PSE representative talks about the basics of stocks for the first hour, then a representative from an investment company goes deeper into the topic for the second.
Let me tell you that it was so sulit taking the morning off work and attending the talks. Here are a few things that I learned: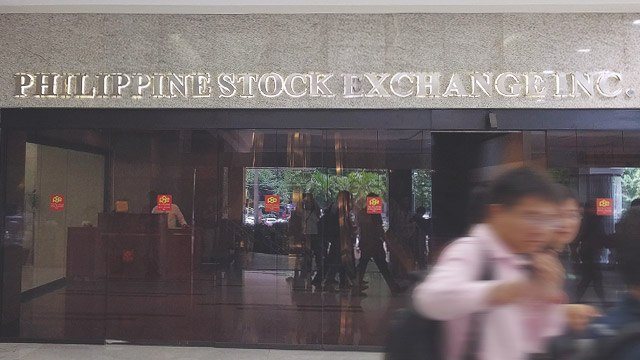 ADVERTISEMENT - CONTINUE READING BELOW
1. You need to really know yourself.
It sounds cheesy, but knowing yourself is the first thing you need to do if you want to invest in and trade stocks. Doing so will help you define your risk appetite. Are you willing to take huge risks with huge gains and losses? Would you rather play it safe with minimum risk and minimum gains and losses? Or do you want to do it just right, with enough risk to give you enough gains and losses that you can manage? Find what kind of an investor you are, and start from there.
2. You can't jump into stocks without knowing anything about it.
Seriously, you just can't. Stocks may probably be one of the more popular forms of investment, but knowing the word doesn't mean that you already understand everything about it. It's more than just "buying shares." Aside from all the terms and acronyms that you need to learn ("bull," "bear," "blue chip," "red chip," "IPO," "LTP," etc.), you have to understand the concepts behind them. Only then will you be able to let go of your money with confidence.
ADVERTISEMENT - CONTINUE READING BELOW
3. You don't just let someone else learn and do things for you.
There are two kinds of trading—traditional and online. In traditional trading, brokers work with you on a personal level. You create an account with them, you hand them your money, and they help you make decisions of where and when to buy or sell. Sometimes, you call them up if you feel like doing your own maneuvering. Online trading is less expensive than traditional, and is much less personal as it is just you moving things around through a website client. Of course, there are still brokers who are available for consultation, but you mostly do your own buying and selling.
Whether you go traditional or online, you should never dump your money on your broker and stop thinking about it. First off, it's your money. You would want to know where it goes right? Second, even if you do go traditional, your broker still asks for your consent with regard to moving your investment so you really have to have knowledge of what's going on around you—which brings us to the next number…
ADVERTISEMENT - CONTINUE READING BELOW
4. Be observant.
Read the news. What's happening in and out of the country? Everything can directly or indirectly affect the stock market. If one company buys out another, prices of shares of both companies may go up or down depending on who gets the better part of the deal. If there's suddenly a shortage of oil, the market may change in an instant. So if you're planning to go into stocks, then you'll first need to update yourself on current events.
5. There will be math.
A lot of math. You'll be looking at graphs, following trends, and you will actually try to predict what happens next so that you know whether to buy, sell, or wait things out. If you don't like math, stocks will make you learn to love it.
6. It can be addicting.
The more you earn, the more you'd want to invest. This is why knowing when to stop is important. Don't get too greedy, or you may run the risk of losing everything.
ADVERTISEMENT - CONTINUE READING BELOW
7. There are a lot of people who can help you out…
Government financial institutions and investment companies have so many packages to start things off for you. You can even invest for as low as P5,000! This is why it's important to educate yourself and consider several options. Being patient and knowing the right package for you can help you make sound decisions that can benefit your investment in the long run.
Looking to get into stocks? Find out what our experienced Girtalkers have to say. Join the conversation here!
Comments
Load More Stories