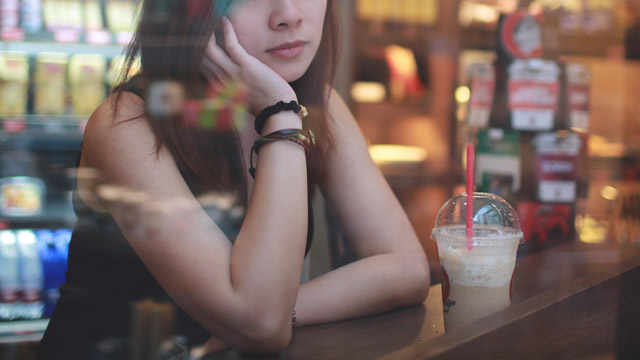 By this time, some of your friends may already be in a job or a business that they love; on the other hand, you're still worrying about where you are currently in life, unsure of whether or not you're meant to be where you are and unable to answer when asked about what your passion is.
ADVERTISEMENT - CONTINUE READING BELOW
Cheer up! Being uncertain is a pretty valid place to be in even at a time when most would say you should've already checked certain boxes in your adulting bucket list. Each person has her own journey with its own proper timings, but if you're at a point where you want to actually focus on exactly what you really, really want in life, then let us share with you a few tips on (re)discovering your passion. Note that there's no magic pill to do this. In the end, it's always up to you to decide what comes next:
1. Deep down, you probably already know what your passion is.
It could probably be staring you in the face, but you're just too preoccupied by other things, or you either consider it too mundane or too out-of-this-world to think it would ever work. It you're having trouble sifting through self-doubt and uncontrollable circumstances that have caused you to push aside things that you actually love doing, then find time to sit yourself down with a piece of paper and answer the question: "What are the things that I do that make me happy, with or without pay?" It's a simple enough question, but it may take a while for you to truthfully answer it. From there, you'll have a glimpse of the path you should be taking.
2. You have to be open.
Let's face it, it's hard to take time off to figure out what you want when there are bills to pay and families to support, which is why it's also important to have a long-term goal. Having a main objective will help you maintain a personal criteria and steady career growth, so that you can be more keen to opportunities that will get you there. Sadly, not everyone has the priviledge to choose their own career paths, which is why having the chance to do so shouldn't be taken lightly. At the very least, avoid being complacent and find ways to tap into your true potential.
So you want to be an indie video game designer, or probably a champion bonsai artist—do these professions sound too crazy or weird? Trust us, they aren't. Don't shut them out just because they're out-of-the-ordinary. Sometimes, those that seem far-fetched are those that actually work.
ADVERTISEMENT - CONTINUE READING BELOW
3. You have to find the connection among the things that you enjoy doing.
"Look for the Umbrella," a feature on The Muse notes. It's basically finding the common element among things that you love that are seemingly disconnected. Say, you love eating (who doesn't?), K-drama, baking, and calligraphy. These may all seem unrelated, but you can actually make something out of them: why don't you learn how to make Korean desserts and sell them online with a personal touch in the form of tags with your favorite K-drama quotes penned on them? It may take time to figure things out and to actually set them up, but it's possible to make something out of a seemingly disjointed list of likes.
4. You have to filter through the noise.
Whether you like it or not, there will be a lot of unsolicited and often "well-meaning" advice from people around you. You probably know the drill: "Sigurado ka ba riyan sa gagawin mo? Pag-isipan mo muna!" or "Masyado ka nang matanda para riyan!"
ADVERTISEMENT - CONTINUE READING BELOW
It's okay to consider other people's opinions, but it's also a must that you listen to your inner voice. As Prakhar Verma recommends on Medium, you can try focusing on yourself through journaling. "Alone time will set you free of distractions and drama so you can explore new things, and journaling will give you time to think," he says. "When you face that blank page, you can't help but pour your heart out on the paper." Trust in yourself and in your capability to decide what's good for you.
5. You shouldn't be careless or impulsive.
There's this notion that all people who decide to follow their passions are automatically rash, or that they jump without looking at where they'll land. While there are people who are like this, let us be the first to say that you should always temper passion with logic. If you've truly found what you love doing, you will do your best to reach it, live it, and care for it: after all, it's too valuable to just be impulsive about it.
ADVERTISEMENT - CONTINUE READING BELOW
6. You have to realize that your passion doesn't need to manifest as your main career.
There are some people who are lucky enough to make a career out of what they love doing, but as mentioned earlier, there are those who would opt to take a different path. If for some reason, you already know what you want to do but you can't seem to make a career out of it, worry not: you can always do it on the side and still make money out of it. The key is to find out which of the things you enjoy are actually profitable. Once you do, it's just a matter of getting the ball rolling, and if it's something that you really want to get in, there's very little that can stop you from taking the plunge.
7. You have to appreciate the journey.
Don't go through the processes of finding your passion in a rush or with desperation: as Dr. Susan Biali, M.D. notes in her feature on Psychology Today, "In my coaching and speaking work I see people putting pressure on themselves to find their passion. I do believe it's critically important to discover and engage in things that light you up, but it's just as important to cultivate an un-serious child-like attitude of play, wonder and adventure."
ADVERTISEMENT - CONTINUE READING BELOW
It won't always be a pleasant journey. In fact, you'll probably face a lot of roadblocks along the way, and some could even force you to go a slightly different direction. But that's okay, as long as you know what your true priorities are, and what you owe to yourself.  As Miss Universe 2018 Catriona Gray once said, "Yes, there has to be some compromise… but you should never give up on a dream."
Load More Stories