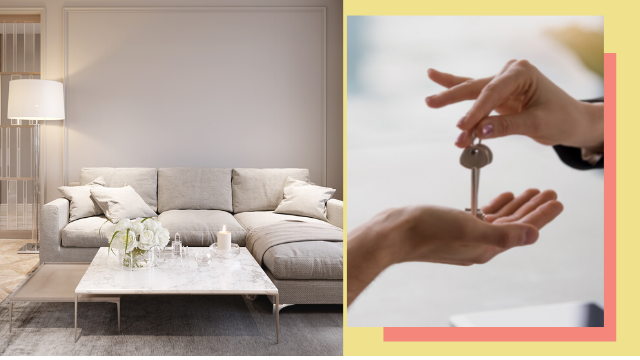 Now that you have emergency savings, an insurance policy, and some stock investments, perhaps you are now thinking of investing in real estate. It seems a natural course of action. 
After all, real estate investing, the process of purchasing a property to turn a profit, can be a lucrative wealth generation activity, if done right. Unknown to many though, there are various routes one can take to invest in real estate. 
ADVERTISEMENT - CONTINUE READING BELOW
Below, we share the four types of real estate investing you may be interested to try. Note that these tips only provide a general overview of how the process may go. Take these pieces of information as the gateway to the real estate investment type you wanna take.
CONTINUE READING BELOW
Recommended Videos
Hopefully, by the end of the article, you have a better idea of what kind of real estate investment you wanna have.
Types of real estate investing 
1. Be a Landlord
Perhaps the most popular type of real estate investment is the one that turns owners into landlords. On paper, it seems straightforward: you purchase a home, whether a house and lot or a condo unit, in the hopes that you can find a tenant for it. In the Philippines, this is fast becoming a popular choice for some passive income. Especially for those who are thinking of purchasing a property in any of the central business districts in Metro Manila where rental rates in condominium units are increasing in value yearly, becoming a landlord does look like a smart thing to do.
ADVERTISEMENT - CONTINUE READING BELOW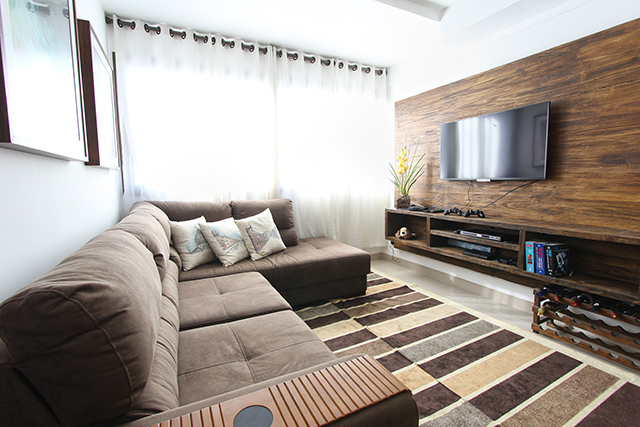 In the last quarterly report of real estate consultancy firm JLL Philippines, it noted that residential units in central business districts in Metro Manila now have an average rental rate of P38,700. This can go higher or lower, depending on the location and size of the unit.
While that sounds good on paper, still consider the money you are going to shell out. As we've said previously, properties are more than their listed prices. Consider the taxes and other fees you would have to pay before making a property your own.
ADVERTISEMENT - CONTINUE READING BELOW
If you're thinking of paying the property with a loan, make sure you can pay the monthly mortgage even without a tenant. This way, you won't be losing sleep once you find the unit vacant. This is why purchasing a property in a high-density location like a CBD is recommended as you're expected to have a regular tenant.
2. Buy and Sell
The next most popular route in real estate investing is buying and selling a property. One can interpret this in different ways. 
You can purchase a dilapidated property, perhaps a foreclosed house and lot or an old condo unit, update it with modern finishings, and then sell it for a profit. This is called house flipping. Experts say going this way can be deemed successful if you purchase and update the property for less than a month or two, and find a new buyer in less than four months. This way, your cash earns in a short period of time.
ADVERTISEMENT - CONTINUE READING BELOW
This can be a fun activity for someone who may be into home decorating. Still, you run the risk of either not finding a new buyer in that allotted period or selling the property for less than the amount you expected. 
3. Buy and Hold
Here's why some would rather take the buy-and-hold route: With this way, you are expected not to earn for a longer period of time, perhaps even years. One is expecting that the property he or she purchased will increase in value as years go by, and at the right time, one can expect his or her investment would have earned substantially. 
The major con for this is your money is parked on a property you are not using. If you will take this route, you are expected to either be awash with cash or simply do not mind having your money parked in an investment.
ADVERTISEMENT - CONTINUE READING BELOW
4. Invest in a REIT
The newest, and we dare say, cheapest way to invest in real estate is by investing in a real estate investment trust (REIT).
What is a REIT? 
As its name suggests, a REIT is a company that owns properties like condominium buildings, hotels, and office towers. You are then purchasing a stock of the said trust banking that the properties in their portfolio will be earning regularly.
If you have invested in stocks, you know that you can start purchasing a share of a company for as low as P5,000. This why investing in a REIT is the cheapest way to be a real estate investor.
If you are wondering why you've only heard of REITs now, it's because they only became available in the Philippines last year, with the listing of the real estate firm Ayala Land's REIT called AREIT Inc. 
ADVERTISEMENT - CONTINUE READING BELOW
Under Philippine law, REITs are mandated to distribute at least 90 percent of their distributable income as dividends. As such, investors are assured their money will be growing regularly, like how money parked in preferred stocks does.
Still, a con for this route is you are still banking on the performance of a company. Much like a stock, you must have researched well on the company's current performance and plans to be assured you are betting on the right company.
As we've said earlier, these only provide a bird's eye view of different real estate investment types. Once you have found the path you may be more inclined to take, you can now start doing heavy research and start the process of becoming a real estate investor.
Female Network is now on Quento! Click here to download the app and enjoy more articles and videos from Female Network and your favorite websites!
Load More Stories