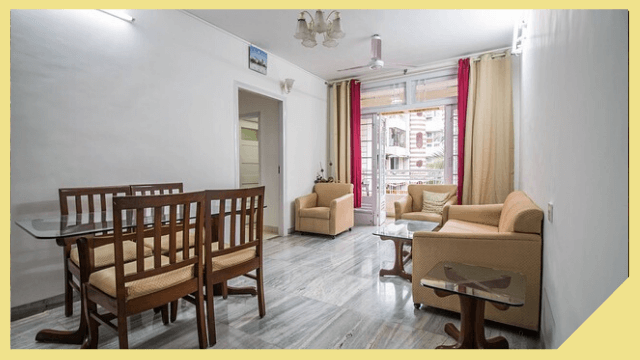 With property prices on the up and up in Metro Manila, buying a condominium unit may seem like a great idea. But, it's very easy to get overwhelmed by the enormity of choice. Everyone from small companies to known names is getting into condo development these days.
ADVERTISEMENT - CONTINUE READING BELOW
If you're looking for a bit of guidance when it comes to buying a place, have no fear. We've got you.
Before we start, though... We're neither giving you the traditional sort of real estate advice, like where you ought to buy, nor can we talk at length about investments. Think of these as tips that apply in a more general fashion for first time buyers. This has also been written by a licensed real estate broker who handles post-sales processes and all the messy legal stuff that comes with buying, maintaining, and handling condominiums.
CONTINUE READING BELOW
Recommended Videos
Be true to yourself on what you want: an investment, or a place to live.
It's very hard to achieve both, especially if you don't have exorbitant amounts of money on hand. Chasing what other people want in a home versus what YOU want is essential in deciding where you'd like to live, what amenities you'd like to have access to, and the sorts of places you'd like to be close to.
ADVERTISEMENT - CONTINUE READING BELOW
Make sure you have much more than the actual listed sales price of the condominium that you're looking for.
It's super easy to get swept up in the elevator pitches of agents that you encounter in the malls, especially when they're full of buzzwords like "zero percent interest" and "friendly payment plans." The cost of a condo goes beyond its sale price. You'll have to consider the taxes attached to owning property, title transfer fees, any monthly amortization, and any extra fees that the developer could legally ask you for.
There's also the fact that you'll likely need to furnish your unit, or make some personal renovations. Think of it like buying a car: there are a lot of moving parts in it, and they all need maintenance.
Before anything else, consider getting a real estate agent--and make sure they're licensed!
Having a broker that you can work with will save you so much headache. A trained professional will have a lot of insight on things like what developers can be trusted, or a wide network that they can work through in order to help you find your dream condo. They can also help you with all the messy processes that come AFTER buying a condo.
ADVERTISEMENT - CONTINUE READING BELOW
If you're on your own, make sure that you only talk to the actual owners of the unit you're interested in, the building's licensed professional agents, or the broker in charge of selling the unit.
Don't be shy about asking for licenses or any sort of proof that the person you're dealing with really is the one who's authorized to sell the unit. There are a lot of scams these days, and the real estate market has its fair share of funny business going down.
Read every document that you're given VERY carefully!
Know what you're signing! Contracts are binding documents that you'll have a very hard time fighting if you put your name on it. Ask all the questions, even if it may seem stupid or strange, because there is no such thing as a dumb question when it comes to your money. Condominiums are an investment. You have every right to know all the details of what you're getting into.
ADVERTISEMENT - CONTINUE READING BELOW
Follow things up regularly.
Don't let yourself get ghosted, especially since this is your money and possibly your dream home at stake. Real estate processes can also take a while, and given how busy our lives are, it's easy to forget about essential deadlines if they seem so "far away." Being present will also show the people that you're dealing with that you're looking after your unit. You'll also be able to better prepare yourself for anything that might crop up during the sales and turnover processes--like extra costs.
***
Pamela Punzalan is the Head of Legal Compliance for the Bright Group of Companies, a property development and management collective that has established and maintained condominiums in the South Triangle Area of Quezon City. She is a licensed real estate broker that specializes in condominiums, property management, and rentals.
Comments
Load More Stories