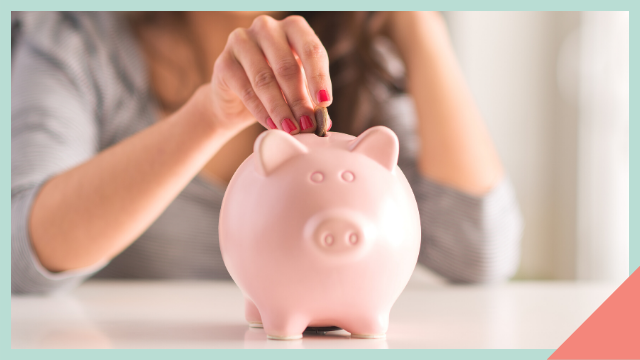 Do you have an emergency fund?
During these times where the cost of commodities has drastically increased, many people think that they're earning too little to even think about having an emergency fund in the first place.  
It's a common occurrence to think of an emergency fund as a luxury, or an indication that you have too much money to spare. In reality, an emergency fund is not just exclusive for the financially well-off.
ADVERTISEMENT - CONTINUE READING BELOW
An emergency fund would be beneficial for you in the long run, and you can start building one even if you're not earning a lot.
To guide you, we've answered some of the most common questions about emergency funds below:
What is an emergency fund, and why do I need it? 
An emergency fund is an amount of money that has been set aside for times of financial distress—it's a safety net. It's there to help you deal with unplanned expenses. 
Without an emergency fund, you are taking a huge risk. What will happen to you if you get sick, or get into an accident and you become unfit for work? What will you do if you lose your job? 
If you are living from one payday to another then you might be walking on thin ice. Emergency situations are inevitable. It can happen to anyone, no matter how careful you are. When an emergency strikes, financial consequences may cause deep distress not only to you but also to the people around you.
CONTINUE READING BELOW
Recommended Videos
"When you want to be financially free, [you] need to have a strong foundation. You need to protect yourself and your assets, and one [way to do that] is to build an emergency fund," Clarise Perez, Unit Manager of SunLife, tells Female Network during a voice chat room on Pinoy social app Calamansi. 
During unforeseen circumstances, here are some of the issues that you will have to face if you don't have an emergency fund:

Bills will be left unpaid which could mean loss of service

You could end up in debt

You might be forced to sell or pawn your belongings
How much money should I have in my emergency fund?
This is the question that discourages a lot of women from starting their own emergency fund. When they think about the possible cost of emergency expenses, they just give up. 
However, we all have to start somewhere. 
ADVERTISEMENT - CONTINUE READING BELOW
So, how much should you have in your fund? "You have to compute kung how much 'yong monthly expenses mo," explains Clarise. "Multiply it by three and that's the amount you need to secure. Usually, when an unforeseen trial happens, [it takes us] three to six months [to bounce back.]"
So if you lose your job, you can continue with your current expenses as if nothing happened. Of course, if you do lose your job, you can cut down your expenses so you can stretch your fund even further.
That said, if you spend around P15,000 each month for your needs then you should have P45,000 set aside as your emergency fund. Now, job loss is just one of the many emergencies which you may have to deal with, but that should be enough.
Does the amount seem unrealistic to you with your current setup? 
Don't worry about the total amount you need. Just get started and set aside any amount that you can spare each month. Imagine if you started setting aside P2,000 each month three years ago. You would have P72,000 in your emergency fund right now and you will be more confident about your situation.
ADVERTISEMENT - CONTINUE READING BELOW
Where should I keep my emergency fund? 
An emergency fund must be easily accessible.
Credit cards and other forms of high-interest debts should not be used for emergencies as you will have to pay more in the long run. It's also inconvenient to keep a large amount of cash, so it's best to deposit your emergency fund into a bank account. (You may open another account for your emergency fund to keep it separated from your other savings.) 
When should an emergency fund be used?
As its name suggests, emergency funds should be used during emergencies. People may have different ways of qualifying what an emergency is. However, to make it simpler, you should use it when you have no other way of paying your way out of a situation.
The most commonly used example is when you lose your source of income. That's big enough of an emergency to warrant the use of the fund. Another situation where you should tap into your fund is when dealing with medical emergencies.
ADVERTISEMENT - CONTINUE READING BELOW
There will always be unprecedented moments in your life. As a wife, a mother, or a single professional living alone, you need to be ready for those moments. One way to be truly ready for whatever it is that life will throw your way is by having an emergency fund. Taking small, intentional steps is key to getting there! 
Female Network is now on Quento! Download the app on iOS and Android or visit the Quento website for more articles and videos from Female Network and your favorite websites. 
Load More Stories