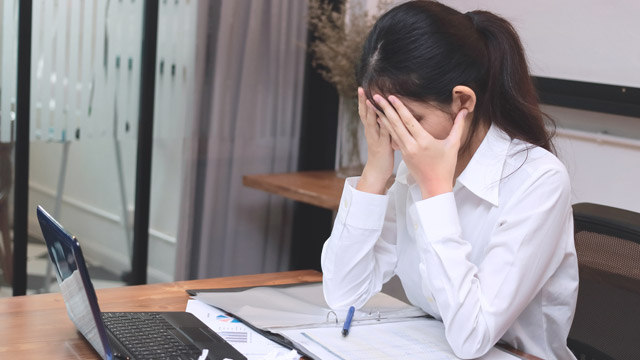 Every day, you wake up questioning the decisions you've made in life thus far—if breaking up with your ex was the right thing to do, if the company you're working for is one you'd want to stay in for years to come, or if whether or not what you're doing is actually worth doing. There's always a heaviness in your chest that doesn't seem to go away, and, aside from your numerous issues about "saving up for the future," it makes you feel that you've accomplished nothing despite all your efforts.
CONTINUE READING BELOW
Recommended Videos
ADVERTISEMENT - CONTINUE READING BELOW
If all this applies to you and you're between the ages 25 and 35, then congratulations, you're going through a quarter-life crisis.
Being uncertain about your life choices at this point is something that many—if not all—people go through, and the reported average length of time of this period is around 11 months. According to a podcast on UFHealth, quarter-life crises come in five phases:
Phase 1: Feeling trapped
You've made certain decisions that you feel you can't change, and they have repercussions you can't escape. You stick with them, hoping that your tenacity will eventually make things better (or at least, less hard to deal with).
Phase 2: Deciding to escape
You waited things out, but nothing seems to change. Now, you're willing to risk all to get yourself out of the situation you're in.
Phase 3: Taking a leap of faith
You try to change your life by leaving behind things that are suffocating you, may it be a living condition, a relationship, or a career. You have a bit of a plan, but you know it's not fool-proof, so you cross your fingers and hope that everything turns out okay.
ADVERTISEMENT - CONTINUE READING BELOW
Phase 4: Finding yourself
You go through the process of introspection in the hopes that you'll realize what you really want out of life. You travel (a lot) not only to give yourself a break, but also to allow yourself time to decide your next move.
Phase 5: Starting all over again
You've found what makes you happy, and you're now working towards a goal that you now know is attainable as long as you stay passionate about it. You've joined circles of people who have the same interests as you, and because of this, you now have more access to things that you enjoy.
For many, Phase 5 is the end of the crisis, but for others, it's only a matter of time before the cycle begins anew. If you feel that you're stuck in an endless loop, here are a few things you can do to deal:
ADVERTISEMENT - CONTINUE READING BELOW
Recognize signs of anxiety
Anxiety is one of the most common signs of a quarter-life crisis, which often triggers feelings of restlessness, constantly worrying about things that have yet to happen, and having an impending sense of doom which translate physically into sweating, shaking, hyperventilation, fatigue, and sleep issues.
It's important to recognize the symptoms to be able to deal with them appropriately. One way to do so is to self-soothe by mindfully breathing. Another is by engaging in calming activities such as nature walks. Quieting the mind is the first step in recognizing and processing your feelings.
This comic by The Latest Kate explains handling negative emotions in a simple, understandable way that you can apply in your life:
ADVERTISEMENT - CONTINUE READING BELOW
If you need help, don't be afraid to ask for it. There are many institutions that can help you deal with your issues.
Know when to quit.
It's not all the time that sticking to the plan will make things better. You have to know when things are still salvageable and when you need to let go. This doesn't mean that the time you spent doing what you've been doing is sayang. Think of it as something that you needed to go through to be able to reach the point of realizing that you finally need to move on.
ADVERTISEMENT - CONTINUE READING BELOW
Be forgiving of yourself.
Going through a quarter-life crisis and quitting your job or leaving a relationship doesn't mean that you're a failure, so don't feel as if you've got nothing to show for. As cheesy as it sounds, everything happens for a reason, and at some point, you'll eventually make sense of it all.
Step out of your comfort zone.
You may have always thought that you can't make a career out of something that you love doing, but in fact, passion, when tempered with logic, can actually make you feel like what you're doing now has more value because it gives you the fulfillment that you've always craved for. Better opportunities will come your way when you finally convince yourself that you can live on what you're passionate about and you decide to take that leap of faith.  
Comments
Load More Stories