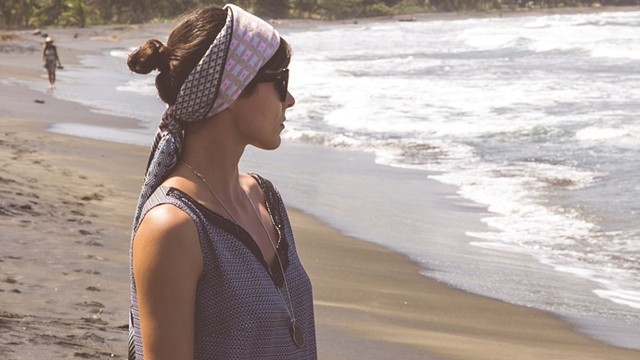 While it's important to go on vacations and share memories with family and friends, it's just as rewarding to go off on your own especially when you're trying to start over. Traveling alone has many rewarding benefits, and it has proven to be a life-changing experience for some women. Here are some travel destinations you should consider for when you finally book that solo trip:
ADVERTISEMENT - CONTINUE READING BELOW
1. Explore the seas via snorkeling and diving.
Studies have shown that living by the ocean reduces stress. If you can't move to the beach, we're sure a couple of days of shore time will do the trick.
Try: Apo Island, Negros Oriental
Go on a backpacking trip and be prepared to rough it up in Apo Island. Be sure to swim with the pawikan—it's an enchanting experience.
2. Detox for the mind and body.
If your body is relaxed, the mind will follow. Try to get rid of all the bad energy you've stored within and focus on staying calm and peaceful. Having a healthy diet and engaging in simple physical activities will help lift your spirits.
Try: The Farm at San Benito or Bahay Kalipay Detox Retreat
ADVERTISEMENT - CONTINUE READING BELOW
3. Retreat to a quiet but exciting place.
For your inner explorer who needs a break from social events, head to place where you can relax without anyone bothering you or trying to sell you souvenirs every five minutes.
Try: Siquijor
Schedule a trip to majestic Siquijor where you can go spelunking one day and hiking the next. While they have everything they need to accomodate tourists, the island isn't at all crowded so you'll really feel like you have space to breathe and let go of your troubles. 
ADVERTISEMENT - CONTINUE READING BELOW
4. Be adventurous and take up surfing.
Picking up a new sport or hobby is perfect for those going through a rut. Riding the waves can give you a different kind of high. Plus, you can meet people and build new friendships.
Try: San Juan, La Union
If you're looking for a strong community that's vibrant and open, check out some of the hostels in the area.
ADVERTISEMENT - CONTINUE READING BELOW
5. Just go for a simple beach getaway.
The beauty of living in the Philippines is that sometimes, you don't have to make much of an effort to feel rejuvinated. You just have to set aside a day or two to travel to see nearby beaches that can fit any budget. If you're looking to relax by a great view, then laze around a beach with a nice hotel, so you won't have to think of anything else. 
ADVERTISEMENT - CONTINUE READING BELOW
Try: Panglao Island, Bohol
Alona Beach is ideal if you're looking for a more luxurious destination, with several hotels to choose from, each one offering various restaurant and spa services. Explore the rest of the island and go on the Loboc River cruise, visit the Butterfly Conservation Centers and see the Chocolate Hills. 
Load More Stories