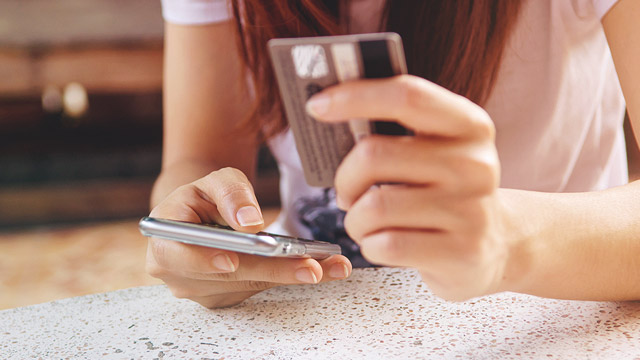 The Internet age is such a wonderful time to be alive. You can work, travel, shop, and watch movies all in the comfort of your own home. This is made even more convenient when you know how to open your own PayPal account! With just a few clicks on your phone, tablet, or computer, you can purchase anything you want online, and you never even have to change out of your pajamas. Who doesn't want that, right?
ADVERTISEMENT - CONTINUE READING BELOW
Having your own PayPal account doesn't just make online shopping easier; it also allows you to be able to work remotely or as a freelancer. Your clients can easily transfer funds to your PayPal account, wherever you or they are in the world. What's more, you can even link more than one card or bank account to your PayPal account for ease of transaction (so you won't have to constantly input your personal information for every transaction you make), all the while having that extra layer of protection that PayPal provides. No more dubious transactions!
CONTINUE READING BELOW
Recommended Videos
Getting started
To open your own PayPal account, you can either go to the website or download the app on your phone or tablet. It doesn't matter, you'll still be able to access it as long as you have all your details. Be sure to have all the important information ready! Usually that's your address, your identification card (you can use your license, passport, or your national ID if you have one), as well as your card and bank account details. Don't worry, you'll only need to input these things once. PayPal will take care of your details for next time!
ADVERTISEMENT - CONTINUE READING BELOW
You'll be asked what kind of PayPal account you would like to open. A Personal account is great for online purchases since a lot of websites have PayPal as a payment option. If you shop online a lot, or prefer to book flights, hotels and the like online, this is the account for you. A Business account is for receiving payments for whatever goods and services you are offering your clients. This is beneficial for freelancers, since all financial transactions go directly to you.
Once you've chosen the right PayPal account, you can move on.
Setting up payments
Have your card and bank account details ready for this next step. If you are elsewhere and you don't have your card details with you at the moment, you can clink on the "I'll do it later" link. However, your activity on your PayPal account will be limited until you link your credit or debit card to your account.
ADVERTISEMENT - CONTINUE READING BELOW
If you do not own either credit or debit card, don't worry! You can apply for a prepaid card that works pretty much the same way. Ask your bank or telco provider about their prepaid card services. These cards just need to be loaded with funds, without the hullabaloo of maintaining a bank account.
Verify your PayPal account
You're almost there! Activate your account via the email that will be sent to you after you fill up all of the necessary information. You must do this, or else your PayPal account will not be activated, and you won't be able to fully enjoy all the benefits of their service.
Once you have opened and verified your PayPal account, you are now ready to go online shopping or receive payments online! That was a piece of cake, wasn't it?
Withdrawing money from your account
Now if you want to transfer funds to your linked bank account, you just have a few more steps you need to take. Go to the PayPal website and click on the "Wallet" tab of your newly opened PayPal account. From here, you can link a bank account that you would like to have your funds transferred to. You'll be directed to a page where you will fill up pertinent details, like your bank account name, code, number, and the like. Don't know your bank code? We've got you covered! Here's a site that has a complete list of bank codes used in the Philippines. You're welcome.
ADVERTISEMENT - CONTINUE READING BELOW
Here's something important you need to remember: make sure you type up the right details! If you happen to withdraw using invalid bank account details, PayPal will charge you a P250 pesos return fee. We don't want that, so make sure you double check everything.
When you're done correctly linking your bank account to your PayPal account, you can now withdraw your funds. Your clients can transfer your professional fees or talent fees to your PayPal account, and you'll be able to withdraw them from your bank. Just click on the "Withdraw Funds" link and you'll be directed to the page where you can input the amount you need to withdraw from your PayPal account. Select which bank account you'd like to transfer the money to, review all the details you provided (let's not forget the charges for wrong info!), and you should be ready to continue.
ADVERTISEMENT - CONTINUE READING BELOW
Once your request is sent, it will still be pending (you can see the status in your Transaction History). The transfer can take anywhere from 2-4 days before it is completed. Take note also that your bank will have a withdrawal fee, so don't forget to call and ask how much that would cost.
Now you're all good to go with your very own PayPal account! You can shop online with ease and security, as well as receive payments for your work or services rendered- convenience right at your fingertips.
How to stay safe on PayPal
While your PayPal account is backed by good security, you still need to do your part by being careful when you transact online, because really, whether you like it or not, there will always be people who'll try to scam you out of your money. Here are a few things you need to remember to stay secure:
ADVERTISEMENT - CONTINUE READING BELOW
1. If you can, use an internet-only credit card
There are banks who offer internet-only credit cards that you can't use over-the-counter and have low credit limits. The reason behind them having low credit limits is so that in case someone manages to steal your details and go on a shopping spree online, the damage is only limited to a small amout. Banks such as Metrobank, BPI, and BDO offer this service. 
2. Don't transact on public computers
This ups the risk of you forgetting to log-out of your account, and giving the person after you access to your money and your personal details. If you really, really, have to, make sure that you've opted out of all your accounts, and cleared your cookies, passwords, and browser history before leaving. 
3. Avoid transacting over public WiFi connections
These connections are not secure, as there are many people who can easily gain access to your device just by sharing a network with you.
ADVERTISEMENT - CONTINUE READING BELOW
4. Don't open opening suspicious emails with questionable links
Scam emails can look exactly like an email from PayPal asking you to update your information (including asking for your password). Just remember that they would never ask you for your password. If you're unsure, you can always email their customer care department or message them on their social media accounts.
With additional reporting by Charlene J. Owen
Sources: PayPal, The Balance
Load More Stories