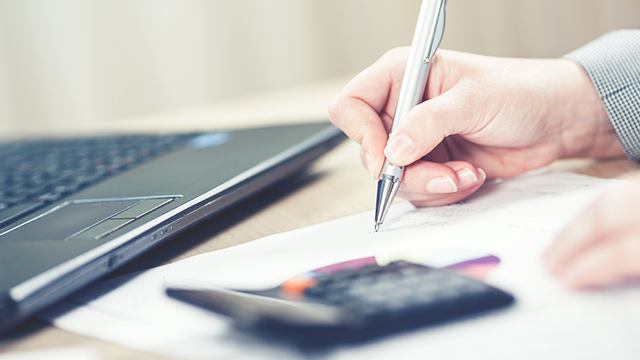 Getting a bank loan can be quite daunting. You're expecting a pile of paperwork. You're afraid of being rejected. You're worried about making repayments. But seriously, there's really no need to get nervous if you more or less know what to expect. To help you out, here are five basic things that you need to know before heading to the bank:
ADVERTISEMENT - CONTINUE READING BELOW
1. Have a clear purpose for borrowing. 
Why are you securing a loan? Remember that you will be in debt and regularly paying a fixed amount over a period of time. What you will be purchasing using the loan should be worth it – not just in terms of the happiness it will bring but also if it will bring comfort, convenience and even growth. The purpose of a loan should generally be a need and not a want. For wants, you should save for it rather than getting a loan. 
2. Find out your options.
Explore the loan products of various banks through their websites. Call or visit a bank's branch to get more information. Do your research to determine the bank that will cater to your needs. The best bank is the one that provides you the best deal – full loan amount that you require, lowest interest rate and/or longest repayment period. However, you also need to consider the repayment process. Most banks will require you to have or open an account with them since repayment is normally done as an automatic monthly deduction to your bank account. You may prefer to secure a loan with a bank that has your payroll account. In addition to the convenience of repayment, you may get a better deal because the bank knows the history of your account (healthy, I hope!). 
CONTINUE READING BELOW
Recommended Videos
3. Submit complete requirements.
The volume of requirements really vary depending on the type of loan, the loan amount, the repayment period and other factors. Secure a list of requirements for the loan application so you won't miss any.  Ask your bank if there is any requirement that is unclear. At a minimum, you need to (1) fill out an application form, (2) submit proof of identification (at least 2 valid IDs) and (3) submit proof of earnings (e.g. latest pay slip/s, income tax return and certificate of employment) to support your capacity to repay the loan. Make sure you give complete requirements to help expedite the process of securing the loan. 
4. Treat your bank as an ally.
The bank wants you to get that loan. Yup! You read that right. The bank wants you to get that loan. It's actually part of their sales quota. Armed with information you got from your research, talk to your banker. Be transparent on your purpose so they can assist you on choosing the loan product that best suits your need. Do not be afraid to ask questions. You have to get as much detail about the loan as possible – processing fees (if any), interest rate, repayment schedule, repayment method, collateral requirement (if any), penalties in case of missing repayment – so you won't get caught off guard once you get the loan.
ADVERTISEMENT - CONTINUE READING BELOW
5. Save for the loan repayment.
Treat monthly loan repayments like rent. Upon receiving your paycheck, set aside the amount for the loan to avoid spending it. Think of that cash as already spent. This will help you avoid penalties. Note that being a good payer will give you an advantage when you opt to secure another loan in the future.
Securing that loan is not as scary after all as long as you are armed with adequate knowledge and the right attitude. It's best to read as much as you can and be fully informed before jumping in!
Article References: BDO Personal Banking Personal Loan, Landbank Easy Home Loan, BPI Personal Loans, Security Bank Personal Loan
Pamela Lloren is a Certified Public Accountant and is currently teaching accounting and finance subjects at the University of the Philippines. 
ADVERTISEMENT - CONTINUE READING BELOW
Load More Stories