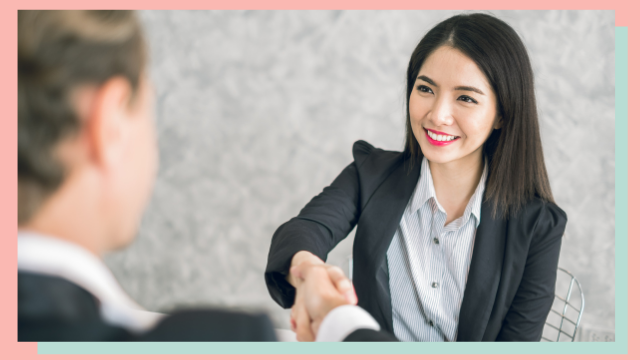 Negotiating the salary can be an uncomfortable and awkward part of the employment process, and understandably so: you're asking to equate your worth to an actual amount of money, and it could feel like a risk—say an amount too high, and you might not get offered the job at all. Say an amount too low and you might end up with a salary that won't even be able to cover your basic expenses.
ADVERTISEMENT - CONTINUE READING BELOW
But the truth is, many HR officers have actually admitted that one of the biggest mistakes applicants can make during the job hunting process is to settle with the first salary that the company offers them. Many job-seekers don't think twice after being offered an amount and immediately say yes, but it's important to remember the negotiating a salary is a normal part of the job-hunting process.
CONTINUE READING BELOW
Recommended Videos
It's important to negotiate your salary to the amount that you want but most importantly, deserve. This is because not only will you have to live on it—a job is also livelihood, after all—but also because the amount will stand as an indication of how much your potential employer values you as an employee and worker. Another secret to know is that many employers don't always give their best offer first, because they're actually expecting the applicant to negotiate with them.
ADVERTISEMENT - CONTINUE READING BELOW
So, how do you negotiate your salary with your potential employer confidently and get what you want, without looking like you're asking too much? Are there any techniques for it? Read on to find out.
1. Know your worth
If you know your worth, you'll never have to worry about looking like you're asking too much out of the negotiation and thus you can manipulate the negotiation to land in your favor. But it's important to do your research beforehand. Find out what employees in your skill level and in the industry are making and go from there. There have been many horror stories of applicants asking too much out of their skill level, and being dismayed that they were turned away by the hiring manager. Remember: you need to have the skills and experience for the salary range that you want and deserve.
2. Answer their questions firmly and confidently
Many interviewers will ask you what your expected or desired salary is and why you deserve that amount. When you answer, it's important not to disclose a specific number too early on. What you should do first is back your answer with concrete and tangible examples of the experience and skill that you have as well as what you can bring to the table. But remember that companies have a set budget for a position, so they will try to resist your offer somehow, too.
ADVERTISEMENT - CONTINUE READING BELOW
3. Show them you're worth it
During the interview, you should have been able to highlight your skills and talked yourself up so that the interviewer has a good idea of how much experience you have and what skills you can contribute to the company. Give them scenarios in which you can be a valuable asset for them. In short, give them reasons to want you as part of their team. If they're sold on you, it's much easier to agree on a salary that both you and them will be satisfied with.
4. Be prepared to meet in the middle or compromise
An important disposition to be in during the salary negotiation is the perfect balance of unyielding and accommodating. The negotiation is exactly that: it's aimed to reach an agreement, so be prepared for a lot of back and forth between you and your potential employer. To accomplish this, you need to be in the mindset that if you prove to them that you're a good investment, the company will want to employ you—and that it's not just you wanting them. Thus, they're prepared to give you an attractive offer that will make you want to sign with them.
ADVERTISEMENT - CONTINUE READING BELOW
Make sure that before you accept the job offer and sign your contract, you're happy and satisfied with the amount the company has presented to you, and this includes your benefits package as well as any other perks, your schedule, time-off, etc. Stay empowered and confident by following the previously mentioned tips, and you'll do great.
***
This article originally appeared on JobStreet.com. Minor edits have been implemented by the Femalenetwork.com editors. Read the full story here.
Female Network is now on Quento! Click here to download the app and enjoy more articles and videos from Female Network and your favorite websites!
Load More Stories