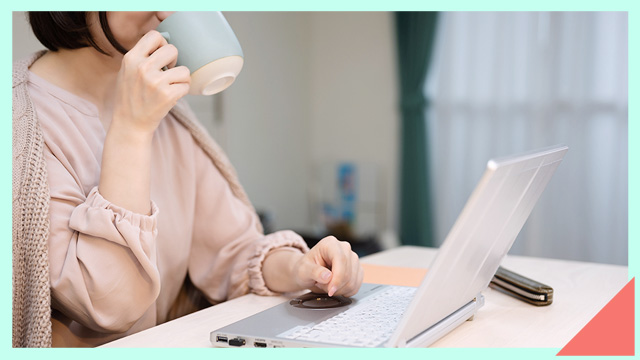 Applying for a job can be a tedious process. Typically, applicants would send their CVs to various companies believing that the more copies of CVs sent, the more chances of landing a job—can't argue with that, actually. However, the challenge is to make you stand out and get noticed out of the hundreds of applicants per vacancy. 
ADVERTISEMENT - CONTINUE READING BELOW
The general hiring process is that (a) the applicants submit their CVs online and wait for the feedback unless there are other instructions given by the company representative right away such as completing an online form or upload additional information, (b) the Recruiter screens through the pool of applicants and reviews their CVs, (c) the Recruiter gets in touch with the shortlisted paper-screened applicants for the next steps of the hiring process.
Is an application letter the same as a cover letter?
Yes, an application letter and cover letter are the same as they both provide the prospective employer one-page summary of your intent to apply. It's a way for you to showcase your soft and hard skills and other qualifications for them to consider you for the job. It's being written briefly given that the information is being detailed on the curriculum vitae. It serves as an introduction of yourself for Recruiters to quickly understand your preferences in terms of the job you're interested in.
CONTINUE READING BELOW
Recommended Videos
To help you get noticed, here are some guidelines on how to write a job application letter and curriculum vitae:
Be neat and organized
Font style, font size, and text color are important. These basic factors matter and reflect how you present yourself professionally to your prospective employer. As a standard rule, the safest font color to use is black and size is ranging from 10 to 12 depending on the font style. Choose font styles that are reader-friendly like Arial, Calibri, or Times New Roman. Make sure the alignment of the text is uniform all throughout the document.
Avoid placing unnecessary images or pictures that will make your document look messy or disorganized. It's ok to include an image of yourself for reference but limit it to 1x1 or 2x2. For fresh grads, a one-pager CV is acceptable plus an additional page for the cover letter.
Avoid typo and grammatical errors
Review your document meticulously prior to submitting. It's better that you take extra 10 minutes going through the file rather than sending it earlier and lose the job opportunity due to a misspelled word or incorrect punctuation mark. Having errors in your file will most likely be interpreted as carelessness or inattentiveness to details especially given that incorrect spellings or grammars are being highlighted in MS Word or other software.
ADVERTISEMENT - CONTINUE READING BELOW
Make sure all important details are available in the document and updated
The backbone of any application letter or resume is the information about the applicant's educational background, work experience including a phrase or two on tasks or responsibilities performed, contact information, and position you're applying for. Employers would want to have a grasp of your skills and interests so you can be processed to a suitable role. Contact information, such as mobile number and email address, is critical as well. The worst scenario is not being able to proceed to the next steps just because the Recruiter couldn't reach you due to the outdated or inaccurate contact information.
Write information concisely
Recruiters have limited time to process all applicants so create a summary of the information you want to highlight. Avoid being too wordy and itemize details through bullets. No need for an entire list of the trainings you've attended especially if they don't add value to the position you're applying for.
ADVERTISEMENT - CONTINUE READING BELOW
Provide honest information
Employers don't always need to hire the top of class, dean's listers, or those with extensive experiences. They are looking for a fit between the person and the role within the company. So there is no need for you to pad or exaggerate information to make your application look better. Recruiters are trained how to validate information so it's expected that applicants are providing only their honest answers. They also believe that while they are assessing you, you are also evaluating yourself about how interested you really are for the role or in joining the organization because the goal is long term work relationship.
For example, refrain from misleading phrases in presenting a certain project or achievement you did, instead, use action words that would describe your role precisely such as "implemented", "conceptualized", "assisted". Always remember that character supersedes skills and recruiters are trained to assess the integrity of the information given. 
ADVERTISEMENT - CONTINUE READING BELOW
Need a template to guide you through your own cover letter? Pick one:
Do you have any other letters you wish we can help you with? Drop us a line in the comments section, and we'll do our best to provide you with tips and a template!
* Sheena Abellera is an MBA graduate and is currently working for a food manufacturing company as an HR practitioner.
Load More Stories