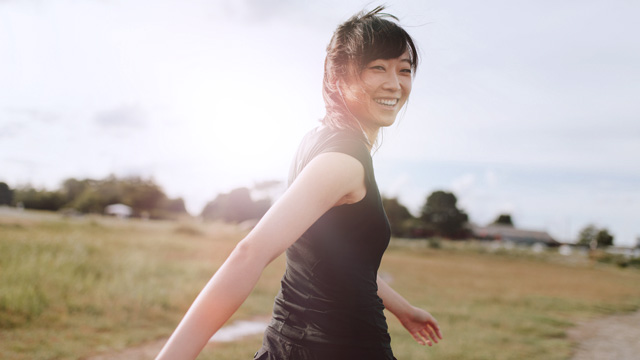 Now that you're in your 30s, your Facebook feed is probably peppered with posts of friends your age who seem to already have it all—they're already big bosses in their chosen fields, owners of businesses, or traveling around the world with their significant others.
ADVERTISEMENT - CONTINUE READING BELOW
Admittedly, your friends' seemingly charmed lives can lead you to question your own. It may even make you wonder if you're not doing enough now that you're in your 30s, and may reinforce the feeling that you've missed opportunities just because of a few wrong decisions.
CONTINUE READING BELOW
Recommended Videos
The good news is that while their lives may seem to be far more interesting than yours, not everything on social media is what it seems. Moreover, being successful in life isn't about how big your wedding is, or how many babies you've had, or how much money you're earning... Whether you know it or not, you probably already have a lot going for you. You just haven't realized it yet.
How do you measure success?
The dictionary defines "success" as "favorable or desired outcome." The word itself doesn't necessarily equate itself to positive outcomes—after all, even evil schemes can be successful; however, there is technically only one way that a person can reach success, and that's through growth. And growth can range from smooth-sailing to just downright painful.
ADVERTISEMENT - CONTINUE READING BELOW
Writer Anthony Moore says it best in an article on Medium: "Success costs you. To reach higher function, you must be willing to become a child again, to learn and grow in new avenues. You must constantly be willing to become a small fish in a big pond again."
So, in order to measure success, you must first know how much you're willing to grow, and how much of your old, broken systems you're willing to let go of. The more you're willing to learn and re-learn, the higher the possibility that you'll achieve and even surpass your goals.
How successful people think
One way to finally get on the road to success is by having a mindset focused on the bigger picture, all the while hoping for the best and, as much as possible, doing so without unneeded toxicity:
1. They love and believe in what they do.
A common trait among successful people is the love for what they do. Work to them may sometimes be a chore, but one that they'd gladly do because they believe in it. They're passionate, and this pushes them to always improve, even if it means that they'll stumble along the way.
ADVERTISEMENT - CONTINUE READING BELOW
2. They believe in themselves.
Their passion gives them the confidence to acknowledge that they're actually the best person to do what needs to be done, and when they aren't, they work towards being so and know to ask for help and think of creative solutions.
3. They have plans, but they can also cope with surprises.
"Following your passion" doesn't mean blindly taking risks without thinking of the consequences. Even those who are considered to be eccentric geniuses still do their best to make educated risks through research, all the while being open to things that don't go according to plan and finding opportunities in, or ways to work around them. 
4. They're perfectionists, but allow themselves to make mistakes.
Failures can be painful especially if you're into what you're doing, but successful people go beyond the mistake by finding ways to turn it into something useful. For them, nothing is considered a waste. 
ADVERTISEMENT - CONTINUE READING BELOW
5. They don't follow the crowd.
This sounds cliché, but it's true. Successful people are successful because they were brave enough to shake the status quo and create a new norm. They go beyond their comfort zones to actually make a difference.
6. They believe in other people.
In fact, the best ones inspire others to be better versions of themselves. "Leaders create leaders." Successful (and happy) people know that they're where they are because of those around them, and they acknowledge that each person has something good to contribute.
7. They listen.
They value the input of other people, and most of all, they value their inner voice. There are many who sadly forget to listen to the latter, and they end up in not-so-great situations that could have been avoidable had they trusted their gut.
8. They make time.
They make time for the most important things in life—whether it's their loved ones, their careers, hobbies, or their advocacies. Because of this, they plan their day well. A lot of successful people wake up early to fully utilize their day and to make time for every thing that they want to do. 
ADVERTISEMENT - CONTINUE READING BELOW
9. Their goal is never to "get rich" but to change people's lives. 
Most successful people don't focus on just getting promoted, or releasing a new phone, or winning an illustrious competition. They focus on the bigger things. The employee who wants to get promoted is all about improving her office's internal system from which every one will benefit; the phone manufacturer big wig wants to improve current technologies to better connect people with one another; the competitor competes to bring honor to her country. 
When one's focus is on creating positive change, the rest will follow.
10. They're open to whatever may come their way.
They know that the universe is full of possibilities and that their work is never finished, so they never stop learning, failing, and continuing on. They don't have the "alam ko na 'yan" mindset because they know every experience is new.
Signs of success
Success doesn't mean that you should have a huge house or obscenely high salary. Success, especially those that are achieved one day at a time, should be celebrated as much as big milestones:
ADVERTISEMENT - CONTINUE READING BELOW
1. Being able to take care of yourself.
You don't rely on your parents financially anymore. You earn your keep, and even cover for their expenses when you can. The fact that you have a steady income, you pay your bills and taxes on time, and have extra to treat your folks to a good dinner means that you're actually living a good life, and that you're priviledged enough to more than enjoy the fruits of your labor.
2. Being in a job that you love.
Not every one is successful in finding their personal passion, and the fact that you're doing what you love doing and getting paid to do it is a success in itself.
3. Having resources to take breaks.
Whether you define "break" as starting and indulging in a new hobby, or flying out for a vacation in a remote destination, it's still a legit success. After all, you're also ticking boxes off your bucketlist with these new experiences. 
ADVERTISEMENT - CONTINUE READING BELOW
4. Being able to give back to the community in any way.
The fact that you're focused on the greater good is already a sign of success. 
5. You're happy with where you currently are.
While the thirst to do more is there, you're also content with what you have and where you are at this point in your life. You're not jealous about your ultra-rich colleagues, and you don't compare yourself with other people. You only compete with yourself, because you know that you can be better.
A successful person doesn't measure success with how much she has done, but with how much more she knows she can do. 
H/T: Business Insider, INC.
Comments
Load More Stories