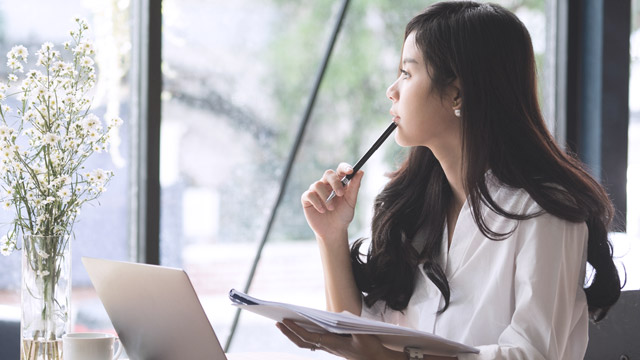 Have you ever gone to a high school reunion and just felt that everybody is more successful than you are? Have you ever felt that you aren't heading anywhere with your career while other people have gone off being managers and CEOs?
ADVERTISEMENT - CONTINUE READING BELOW
You're not alone. When you hit the big 3-0, there is suddenly the pressure of being successful like everyone else is, but the fact is that there are many people who, like you, are still not sure about what they want to do with their lives. Think about it – are these successful classmates of yours even doing what they really want to do?
It's okay if you still don't know where you're headed. After all, it's the journey that matters. If you're still searching for the right path for you, here are a few steps that can get you started.
1. Accept it.
Stop pretending that you're in total control of everything when you're not. Acceptance is actually what turns the tide to your favor. Once you understand that you're really not sure about anything, everything becomes a potential—you'll start seeing the world with a different perspective.
CONTINUE READING BELOW
Recommended Videos
2. Take a step back.
Review what you've been up to the past few years. Was there a recurring pattern? Have you been working on so-so jobs that don't give you any satisfaction that you end up resigning again and again? Then maybe it's time to do something different. Taking stock of what's been going on can help get you back to the right track. Stop considering these detours as horrible mistakes, but treat them as guideposts towards where you're supposed to go.
3. Take time to know yourself.
Don't feel guilty about investing in yourself. If you need to take a break, then do so. Go offline if it's possible, and actually focus on you, instead of all the noise around you. See how much you've changed through the years. You may have been working on the dreams of the person you were a decade ago, when in fact your goals and priorities have already changed. Don't short-change yourself. You deserve more than you think you do.
ADVERTISEMENT - CONTINUE READING BELOW
4. Deviate from the plan.
Planning for the future is a great thing, but when you stick so much to your blueprints that you stop being flexible, that's when great opportunities pass you by. All your life you've been working towards your concept of success, when the Universe is actually handing you something bigger than you expected and you just can't see it.
Stop being too focused on your own plans that you're already starting to miss out on the real successes that should have been yours. Swallow your fear of the unknown. Who knows, maybe what you really want to do with your life is something that isn't in your roadmap.
5. Stop pressuring yourself.
Having a stable, high-paying job is okay, but you don't need to pressure yourself about making it to the top right away. Every person has a different pace, so how you're doing is very different from how others are working on their lives. Don't worry about not having enough time because you always do, especially when you've realized your passion and have started chasing it. 
ADVERTISEMENT - CONTINUE READING BELOW
There is always a right time for everything, and everything comes at the right time. Be patient and be open. Things will unfold when you least expect them to.
Load More Stories