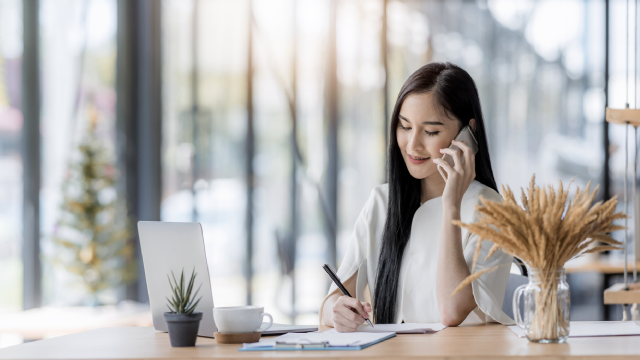 It's no secret that your side hustle or freelance work makes a great difference to you financially. Aside from adding to your income, it also often becomes the way for you to actually pursue your passion, at least if your job doesn't address that need. But the reality is that it's really not that easy to be your own boss and to look for and negotiate with prosective clients. It take more than a pleasing personality to actually seal the deal: you'll need to get a bit assertive without being too aggressive, and you'll have to know your worth.
ADVERTISEMENT - CONTINUE READING BELOW
In the most recent Tribe Meetup of She Talks Asia, power women, including Arriane Serafico of The Purposeful Creative, Maxine Carandang of Globe, Pam Begre of Frangipani El Nido, and Liz Lanuzo of Project Vanity shared insights on how you can close deals without lowering your personal standards.
Have a concrete goal.
Having clear sight of what you want to achieve with your side projects or budding business, as well as with the clients you deal with can help make you more efficient. It's like having a road map--you won't need to needlessly wander around before reaching your destination.
Pam Begre notes that working with numbers is a good way to have a concrete goal: "Committing to numbers will result in objective decisions." 
CONTINUE READING BELOW
Recommended Videos
Be clear about what you can offer and what kind of compensation you expect.
Before anything else, know the industry standard when it comes to compensating the kind of service that you offer. It's true that there are a lot of people who will take advantage of you; if they can minimize your pay, they would. Knowing the benchmark of rates will help you standardize yours.
Once you have a working rate card, make sure that upon approaching a client, you're already with the solutions you can offer, and always give them the opportunity to choose. As Arianne Serafico said, "When sending a proposal, always give them different options or packages to choose from." 
Use your emotions to your advantage.
There will be aspects of negotiating with your client that you'll feel strongly about, and sometimes, you'll get comments about being "too emotional" about it. Don't listen to them. Instead, channel all that energy into doing your best in closing a good deal. "Use those emotions to your advantage," advised Max Casaclang. "Be passionate, be driven." If things don't work out, it's okay to be disappointed, but dont wallow--stay open for the following opportunities.
ADVERTISEMENT - CONTINUE READING BELOW
There are some things that are more valuable than money. 
There are times when you'll find gigs that don't pay well, but you know you'll definitely learn a lot from. Take these as chances to hone your craft. "I accepted a salary that was lower than what I wanted, but I knew I could learn so much..." shared Liz Lanuzo. Sometimes, experience is worth so much more than salary, so watch out for such opportunities and don't be afraid to grab them the rare times they come.
ADVERTISEMENT - CONTINUE READING BELOW
Looking for more side-hustle tips? Check out our other articles:
Load More Stories