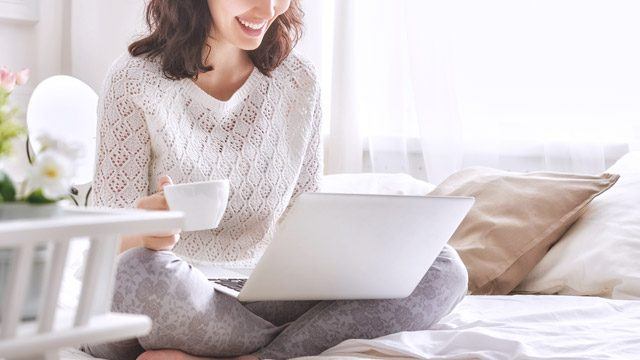 When you think about having a sideline, two of the most common sellable crafts that come to mind are writing and designing. But money doesn't only come to those who can do either or both—there are actually a lot of simple things you can do online that can earn you money. All you need is a reliable device, a good internet connection, a working PayPal account, and you're good to go.
ADVERTISEMENT - CONTINUE READING BELOW
Here are a few ways that you can start getting a little extra on the side.
1. Sell things you don't need.
You probably hear this all the time, but that's only because selling old but still usable items is one of the fastest ways you can earn money. Sign up on a reliable online selling platform, then try to be consistent with putting up items you can let go of or doubles that you don't really need. You'll then build a good reputation, and find it easier to gain more customers.
CONTINUE READING BELOW
Recommended Videos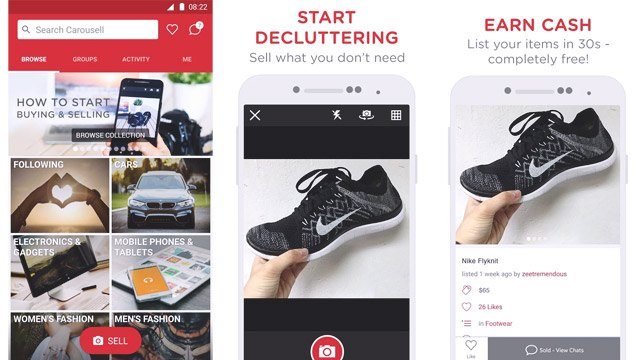 ADVERTISEMENT - CONTINUE READING BELOW
TRY: Download Carousell, and snap, list, and sell your pre-loved items in half a minute. Download the app for iOS or Android, and visit www.carousell.com for more information.
2. Sell your photos.
If you think you have an eye for photography, then why not make money out of all your snaps? There are so many sites that are into buying and selling stock photographs, and you even get to retain royalty which gives you a certain percentage of your photos' sale prices! Plus, you earn in dollars, so if you're prolific and talented, you've got a lot going for you.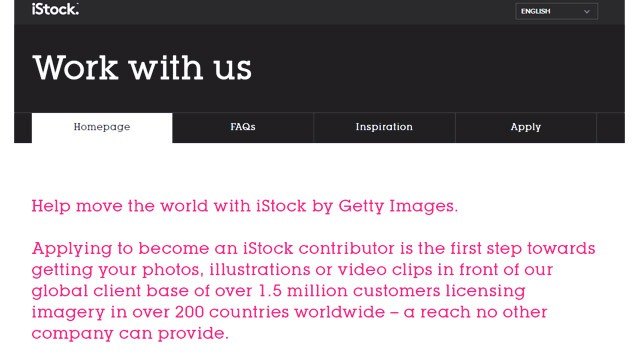 ADVERTISEMENT - CONTINUE READING BELOW
TRY: iStock by Getty Images. To be a contributor, visit their website.
3. Answer online surveys.
Instead of answering silly social media quizzes, why not spend your free time answering surveys and get paid for doing so? Certain marketing and research companies offer compensation for those willing to spend a view minutes to be part of their survey groups. You won't earn a lot per questionnaire, but answer enough and you'll accumulate a good deal of cash. Just be aware that you'll need to share a few personal details to complete certain surveys.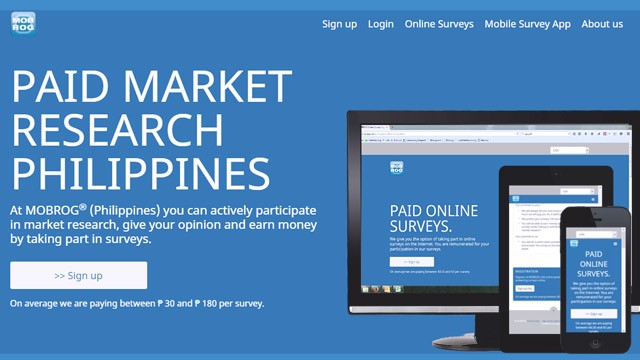 ADVERTISEMENT - CONTINUE READING BELOW
TRY: MOBROG, a marketing research site that offers to pay P30 to P180 per survey you're qualified to answer. For more information, visit their website.
4. Start a video blog.
Creating a vlog may not give you money at the onset, but if you manage to produce good content consistently, then it may just grow to be something huge. Video content creators can get noticed by different groups and corporations, which can open a lot of possibilities that you never thought would be accessible to you. The key is to make the decision to start and keep at it. It will only get better from there.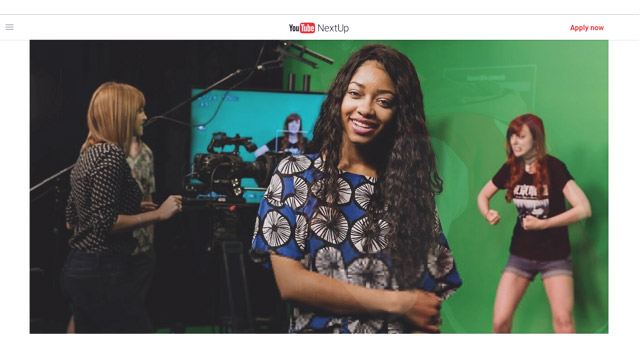 ADVERTISEMENT - CONTINUE READING BELOW
TRY: Become a YouTube creator. If you already are and have 10,000 to 100,000 subscribers, apply for YouTube's NextUp and get the chance to boost your online career with equipment upgrades and production mentorship from October 19 to 24. For more details visit youtube.com/nextup.
5. Test websites and apps
Before release, website and app developers often invite regular users to test them for bugs and other issues. Some pay good money for it. However, you'll need to take a video yourself exploring the platform, so it's a requirement to have a microphone and a program to help you with that.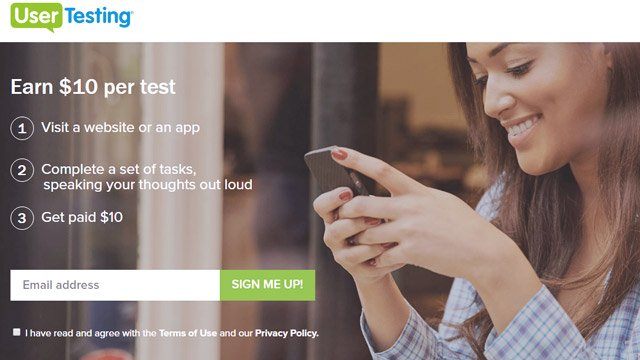 ADVERTISEMENT - CONTINUE READING BELOW
TRY: UserTesting pays you "$10 via PayPal for every 20-minute video you complete."
6. Buy and sell stocks online.
This is a more complicated and long-term option which requires you to learn the basics of the stock market, but will get you to earn serious cash. It's also much cheaper than going the traditional stock trading route. Get learning with many free classes that the Philippine Stock Exchange Academy and other investment firms usually hold for those who are interested.
TRY: COL Financial. Attend their free Easy Investment Program: Simple Stock Market Investing class. For schedules, visit their website.
Comments
Load More Stories