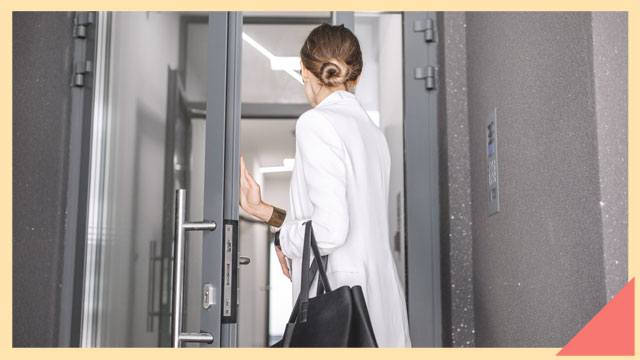 You've already heard about what ghosting is in a relationship, and in case you haven't, it's basically disappearing without a trace, leaving your partner hanging and without closure. But romantic relationships aren't the only instances for people to ghost, as this also happens in the workplace, and similarly, it's pretty much frowned upon.
ADVERTISEMENT - CONTINUE READING BELOW
CONTINUE READING BELOW
Recommended Videos
So as not to appear unprofessional (and simply because you're really not a rude person), here are things you should avoid doing:
1. Not showing up for interviews when you said you would
Sometimes, a better opportunity comes along after you've already confirmed an interview with the HR of another company. Instead of just ghosting it, informing the recruiter that you're not pushing through with your meeting gives him or her the chance to open the slot for another person who needs the job more than you do. It'll do everyone a favor.
2. Not contacting a potential hire about the status of his or her application
On the flipside, if you're a recruiter and you told an applicant that you'll get back to them after an interview, keep your word and actually do so. There's nothing more frustrating and disheartening than expecting a call and not getting one. Be kind. Whatever the decision regarding an application is, a person looking for a job will always appreciate the update.
ADVERTISEMENT - CONTINUE READING BELOW
3. Going AWOL
Don't just up and go. If you want leave, resign. An absence without leave will hurt you more than the company you're abandoning. As an article on Jobstreet.com.ph notes, "You cannot expect a good review from your previous employer... Don't think omitting [your previous job] from your resume and interviews can absolve you from this mess—vigilant recruiters will look into your background before they hire you and would look into your previous employment for info.
"It's fairly easy for them to track where you've worked before if they decide to check your SSS/GSIS, TIN, Philhealth and PAG-IBIG records. Once they see some discrepancies in what you've revealed to them and what they've found out, well, it doesn't exactly portray you as somebody who's trustworthy."
Long story short: quit with grace.
4. Not answering important email messages in a timely manner
A lot of us (including me) are guilty of not answering email messages right away, and while it's not a crime to let them sit in your inbox for a bit, there are times when replying is a must. "You should respond immediately if... they say so... it's from someone really important...it's about an urgent matter," says an article from The Muse. On the other hand, matters that can wait the following morning (especially if the message was sent after office hours), need mulling over, or require more than just a simple response, can wait a day or two. 
ADVERTISEMENT - CONTINUE READING BELOW
H/T: INC
Comments
Load More Stories