For many women, work goes beyond nine to five. Sometimes, it finds a way to creep into family dinnertime and even wakes you up in the middle of the night—if it lets you sleep at all.
While most may think that answering work-related calls, texts, and emails after office hours is the epitome of being productive, experts say that it's doing more damage than good. A feature on Forbes notes that women are prone to be lax on setting digital boundaries, and it's not helping their careers.
ADVERTISEMENT - CONTINUE READING BELOW
The reason? Women, even those in positions of power, find the need to be seen as strong and capable leaders and team members. In her article, Amy Blankson writes that during a discussion with female corporate executives, one said that "she had chosen not to lower the expectation for email response times because she feared coming across as 'soft' among her colleagues or too 'family-oriented.'"
Sadly, there is still that silent expectation for women to constantly prove themselves as competent as their male counterparts. This encourages the mindset that women need to always go above and beyond what's asked of them, even at the cost of their personal and family time.
A recent article on Entrepreneur notes that your family, your interests, and your relationships are three of five things you should never sacrifice for your job (the other two being health and integrity). Work-life balance is pretty hard to achieve especially since going digital means you can be perpetually on 24/7, but the fact is you CAN afford to and SHOULD go off the grid. Having digital boundaries means taking care of yourself, and when you take care of yourself, you do better in your career.
CONTINUE READING BELOW
Recommended Videos
In fact, a study on Harvard Business Review notes that scheduling breaks or "predictable time off" for members of your team actually improves their performance. This was based on research done in several offices of the Boston Consulting Company. Employees who were part of the study were at first on the fence to step away from their mobile devices after office hours, but later on found that doing so can be more beneficial for everyone.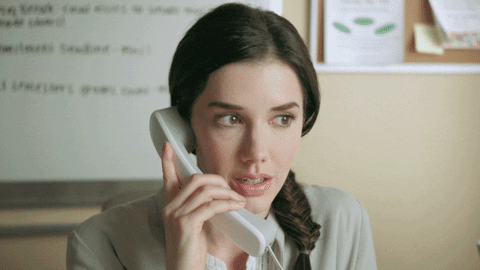 ADVERTISEMENT - CONTINUE READING BELOW
While having predictable time off may start out a bit rocky (and you may even feel guilty about not answering messages after a certain hour), it helps you in the long-run: Aside from having more time to rest, setting digital boundaries can actually up your morale and give you the feeling that you're in control of your life. Moreover, as you've had your much needed downtime, you also get to come in work the next day refreshed and more productive.
So if you can, manage the expectations of your manager and your team. Make an arrangement that will benefit everyone, and inspire others to also subscribe to the mindset of taking scheduled breaks and keeping them sacred. Remember that as much as you've bought into their corporate culture, you as an individual also have the right to demand for your personal time. Take care of yourself, and the rest will follow.
ADVERTISEMENT - CONTINUE READING BELOW
Load More Stories